For the designer Pierpaolo Lazzarini, nothing remains in the ordinary and he always pushes the boundaries with his design ideas. Recently, he unveiled his conceptual designs for a swan-like mega-yacht known as the Avanguardia, where architecture and art take a bow. This boat is unlike anything we see on the waters today. Get ready to be enchanted by the ingenuity of the designer!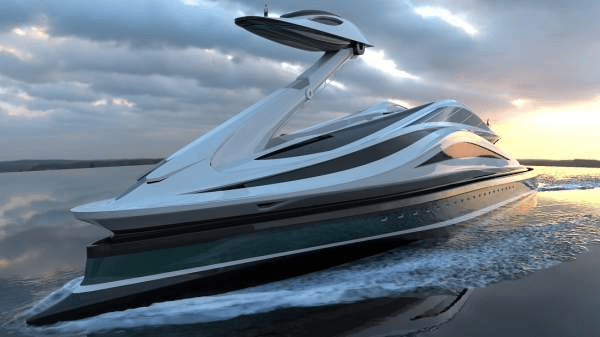 Named Avanguardia – meaning "vanguard" in Italian, it is a swan-shaped luxury yacht that will span approximately 450 feet (137 meters), have 5 main decks and be powered by an MTU Rolls-Royce Jet engine, which would be able to push it to an estimated maximum cruising speed of 18 knots (21 mph, 33 km/h).
Italian designer Lazzarini has revealed original images of his latest swan-like superyacht. The superyacht features a sleek "neck" and elegant "body" in an attractive multi-layered design with a detachable "head" that functions as both a cockpit and a crane that could launch a smaller boat into the water. The operator can steer his craft from the swan's "head", which acts as his control tower. It is based on the thought that just as a swan can move its neck and head, the superyacht's control tower can move down, towards the water. In addition, it will come with two helicopters, which can be stored in the two hangars on board. There will also be a swimming pool, two helipads, and a garage.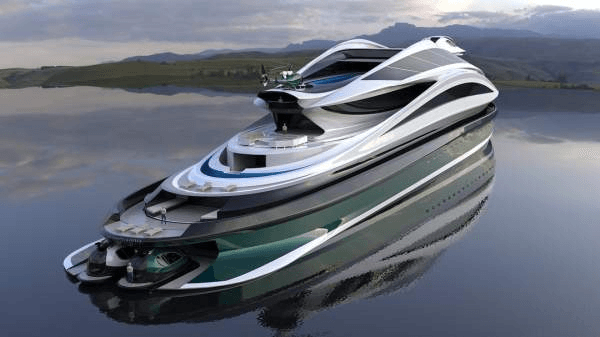 Lazzarini envisions Avanguardia requiring a crew of 10 to maintain and a staff of 12 to keep up to 60 passengers suitably pampered.
For now, this project is just Lazzarini's dream. However, any would-be owner of the Avanguardia will be able to acquire it for $500 million.