Travel
Top 6 Things You NEED To Do In Zion National Park
Unlocking the Wonders of Zion National Park: A Journey Through Utah's Treasured Jewel
Zion National Park in Utah is like a dream come true. Imagine massive sandstone cliffs towering over you, their shadows dancing on the valley floor. Visualize narrow slot canyons, carving their way through the ancient rock, hugging the meandering river below. It's a place where Mother Nature herself seems to have gone all out in showcasing her finest creations.
Whether you're a daring adventurer or a laid-back explorer, Zion National Park has something to captivate your heart. In this article, we'll embark on a journey to explore the top sights and attractions within this pristine paradise. Are you ready for a thrilling ride through the canyons, exhilarating hikes, and awe-inspiring waterfalls that you absolutely cannot afford to miss?
1. Hike to the Top of Angel's Landing
Our adventure kicks off with one of the most iconic trails in Zion National Park, the hike to Angel's Landing. Known as one of the scariest hikes in America, this trail rises a breathtaking 1,500 feet above the canyon floor in just 5.4 miles. Prepare to face steep and narrow trails with sheer drops on both sides. Your journey begins at shuttle stop number six, where you'll start with a leisurely stroll across the Virgin River.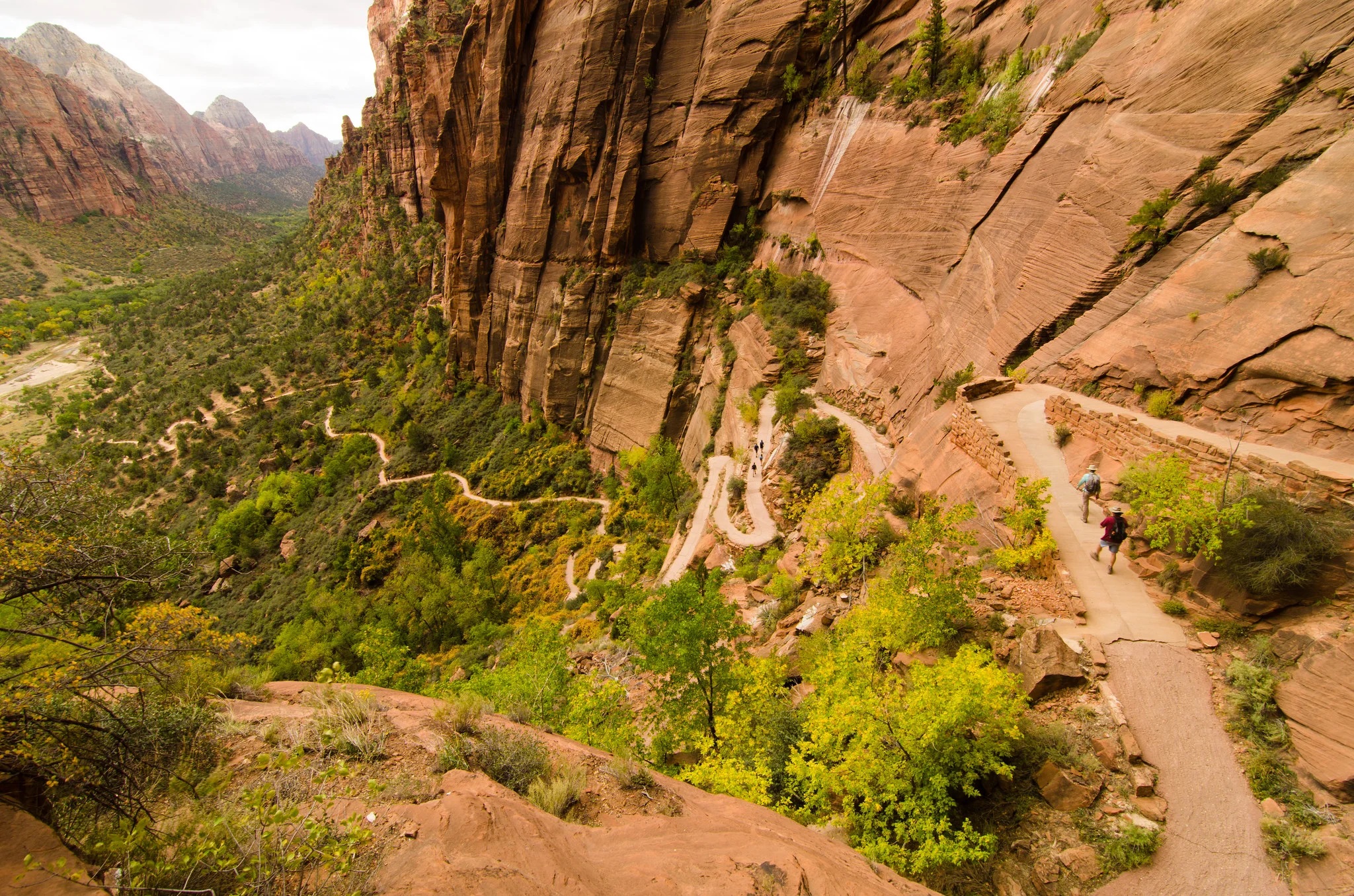 As you continue, the West Rim Trail guides you through a set of cool and shaded switchbacks in an area aptly named "Refrigerator Canyon." The real challenge begins with "Walter's Wiggles," a series of 21 tight switchbacks that ascend 250 feet in just a quarter mile. At the summit, Scouts Lookout awaits, offering the last chance to turn back if you have a fear of heights.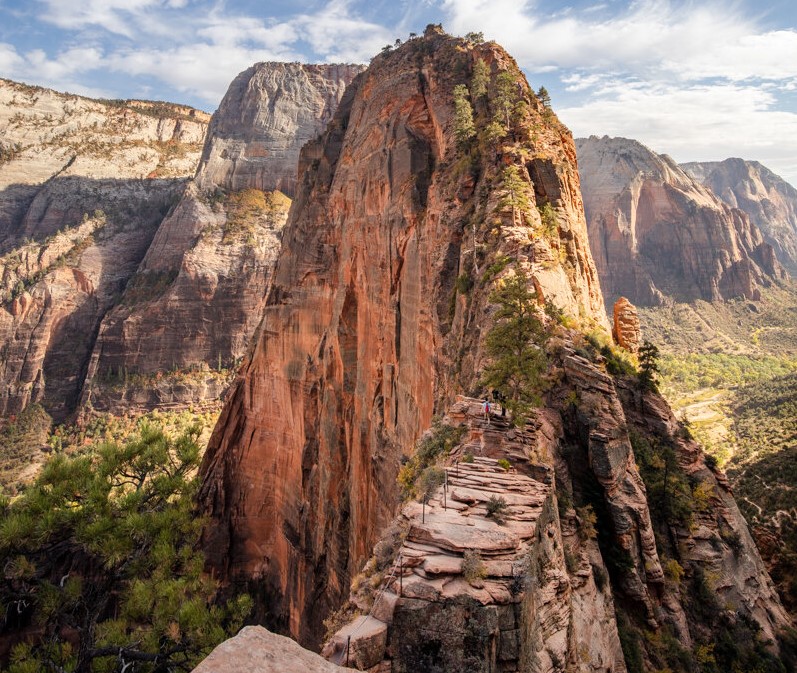 The final stretch, aptly known as "The Spine," involves navigating a series of chains, rewarding you with a bird's-eye view of the valley below. Most hikers take around four to five hours to complete this trek, making spring and fall the ideal times for this adventure.
2. Challenge the Narrows
If you're seeking an experience closer to the ground, the Narrows hike awaits. Situated at the northern end of the park, this is one of the longest and most challenging hikes, winding through a narrow slot canyon. What makes this hike unique is that much of it takes place in the river itself, not just alongside it. Bring waterproof boots, and be prepared to get wet.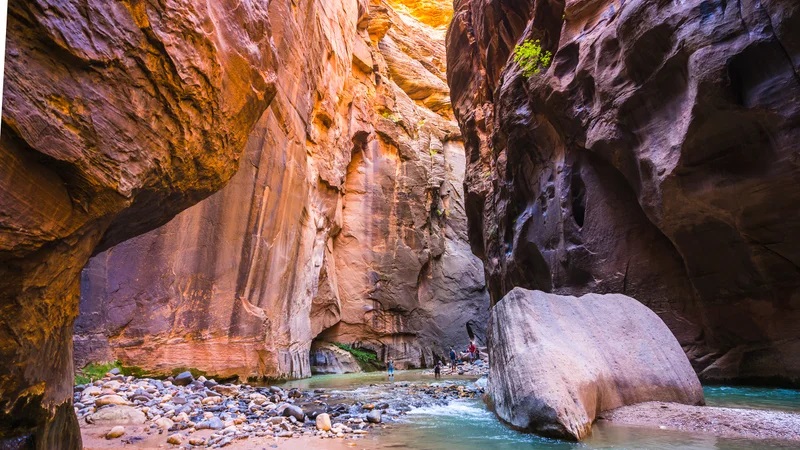 You can embark on the full 16-mile Narrows adventure as a multi-day trip or opt for a shorter out-and-back section, which most visitors choose. Keep a keen eye on the weather; water flow rates significantly impact the hike's depth and difficulty, and heavy rains could lead to flash floods. In poor weather, consider hiking along the river sidewalk, a paved and easy path.
3. Visit Kolob Canyon
While many have heard of Angel's Landing and the Narrows, Kolob Canyon is a hidden gem that awaits exploration. This remote and lesser-visited area of Zion National Park offers isolated hiking trails, towering arches, and cascading waterfalls without the usual crowds.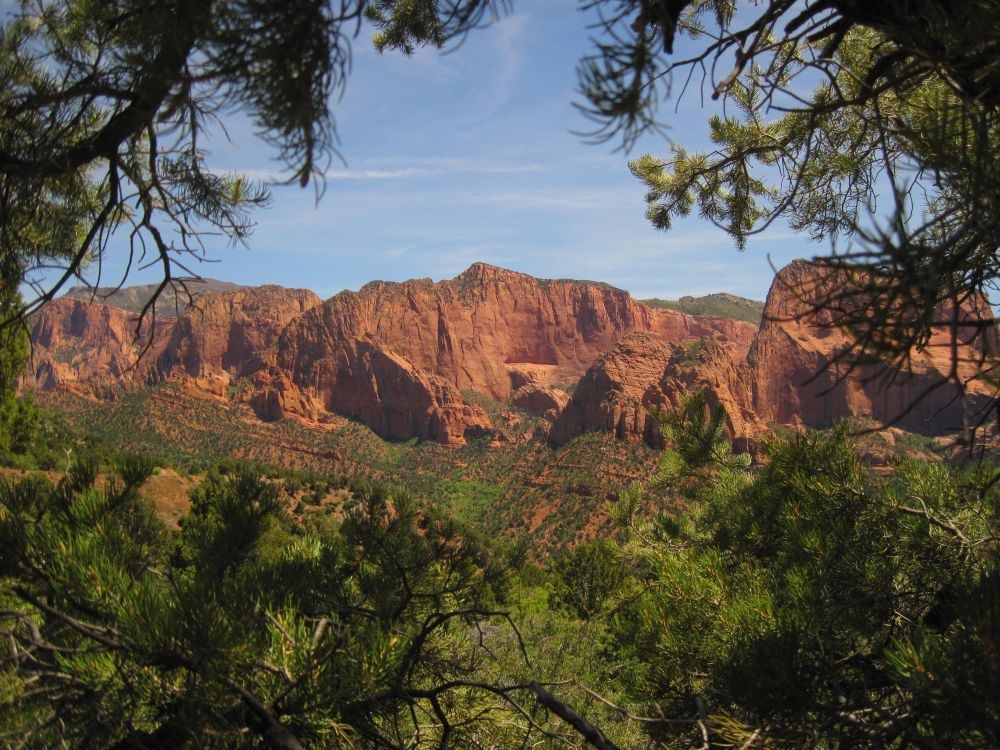 The star of the show here is the Subway section of Kolob Canyon, a tubular slot canyon that invites you to hike and canyoneer next to waterfalls, past boulders, and through emerald pools. You don't need to swim or rappel to explore it from the bottom up, but be prepared to get wet and dedicate an entire day to this adventure.
4. Hike to the Overlooks
While Angel's Landing is famous for its sky-high views, Observation Point is even higher in elevation and offers more picturesque vistas of the valley. You can reach Observation Point via the Weeping Rock Trail or the East Mesa Trailhead, which is a shorter 3.3-mile trek.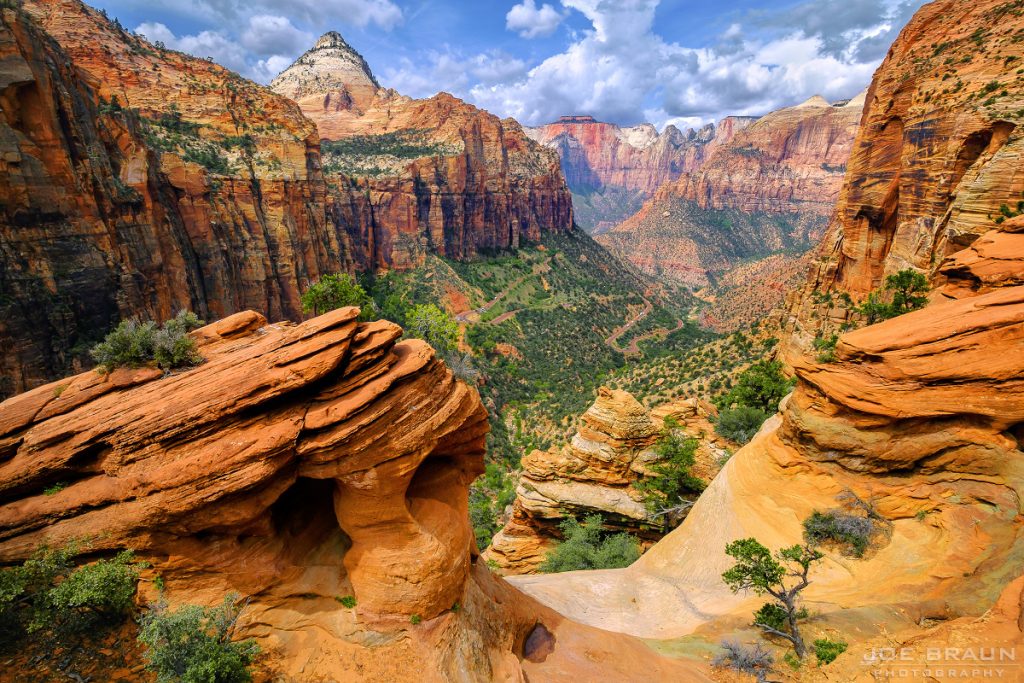 For a more family-friendly adventure, visit Canyon Overlook, where you'll enjoy the park's most dramatic views. This half-mile trail is equipped with railings, making it perfect for those with a fear of heights.
5. Go for a Scenic Drive
The heart of Zion National Park is undoubtedly the incredible Zion Canyon, and the 54-mile Zion Canyon Scenic Drive is a must-see. It winds past towering cliffs on both sides and features several top park attractions, including the West Temple, East Temple, Court of Patriarchs, Zion Lodge, Weeping Rock, the Temple of Sinawava, and the Zion Human History Museum.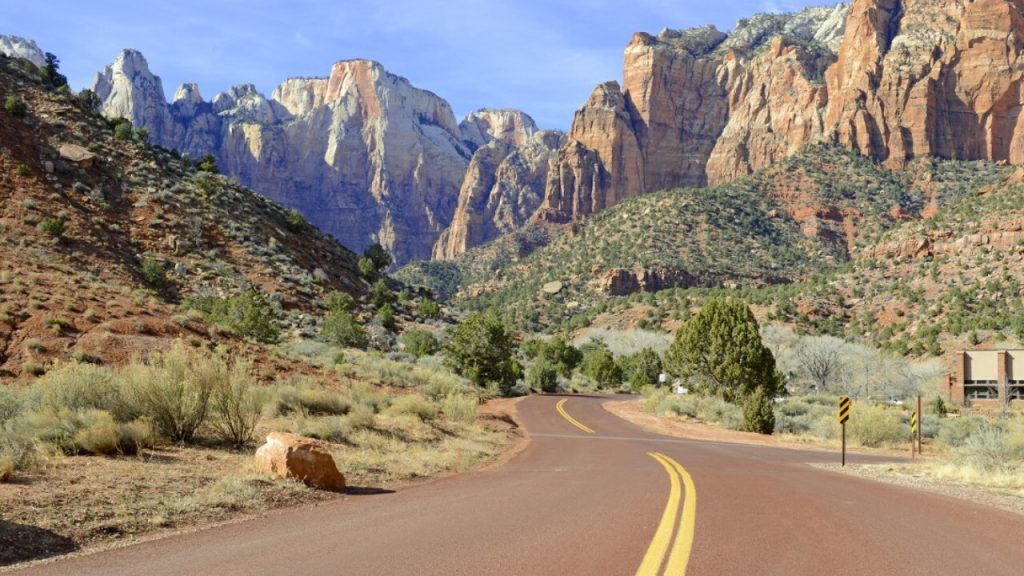 For a unique perspective, cyclists can enjoy the Zion Canyon Scenic Drive as well. Alternatively, the Zion Mount Carmel Highway offers its own scenic path, leading you up the cliffs to provide dramatic views. Be sure to look out for the mile-long narrow tunnel, where you can admire the inside of the massive natural rock formations.
6. Hike Along the Valley Floor
If you prefer a more relaxed way to enjoy the park, explore the short, scenic trails along the valley floor. The Emerald Pools Trail, a 2.2-mile hike, takes you past three stunning waterfalls cascading down to the smooth rocks below. For an easier stroll, embark on the Pa'rus Trail, a gentle paved path that's open to pets.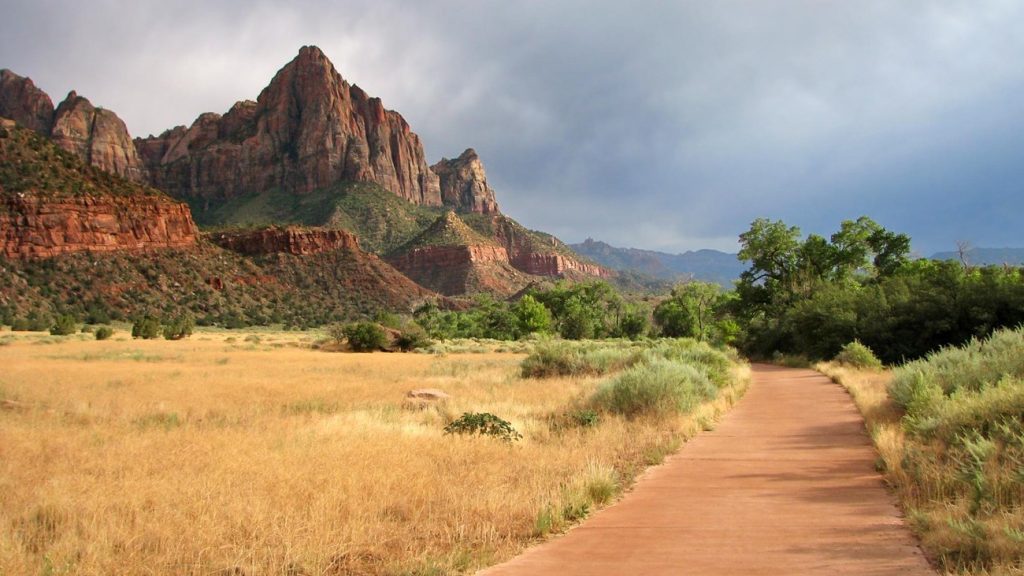 There's so much to do in Zion National Park, from breathtaking overlooks to challenging hikes and relaxing scenic drives. To truly savor this natural wonder, plan to spend several days exploring everything the park has to offer.
Zion National Park is more than a destination; it's an unforgettable journey that will leave you in awe of nature's unparalleled beauty. Are you ready to experience it for yourself? Don't miss out on these top 6 things to do in Zion National Park, and make your adventure here an unforgettable one!