Travel
Glen Blair Bar – A hidden gem in California's Redwood Forest. It's a secret bar waiting to be discovered, and the only way to reach it is by a vintage train.
Picture this: you, sipping your favorite cocktail, toasting to Mother Nature herself, all while surrounded by the enchanting beauty of a lush forest.
In the magical year of 2022, the Glen Blair Bar unveiled its secrets nestled within the heart of a majestic redwood grove, hidden away in the mystical Mendocino County of northern California. But here's the twist – the only way to reach this woodland wonderland is by embarking on a thrilling train ride through a landscape so incredible, it could belong in a fairy-tale.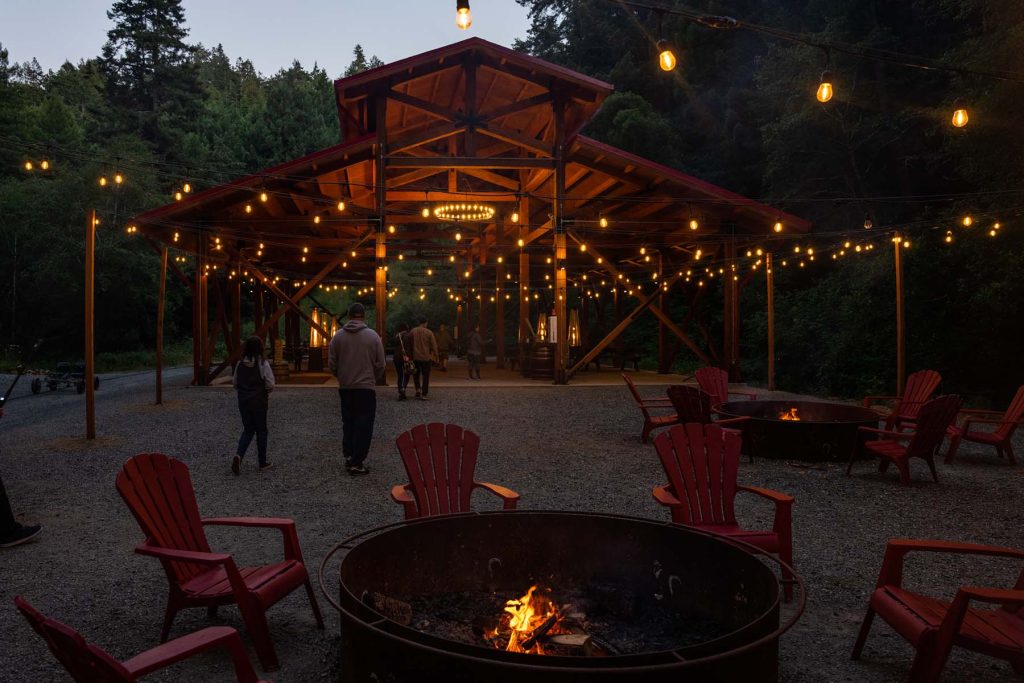 At the Glen Blair Bar, a place that was once only used for special occasions, visitors can now relax and have a great time. To get there, they can hop on the Skunk Train, a classic train that's been chugging along since way back in 1885. This train journey begins at the Skunk Train Depot in Fort Bragg, California, and takes you straight to the outdoor bar.
The train offers several departures, starting as early as 6:30 p.m. on Friday and Saturday evenings. As you ride along, you'll witness a beautiful sunset and pass through the charming Pudding Creek, all under the majestic trees, making for a breathtaking 25-minute journey. When the ride ends, you're in for a magical treat: the bar is aglow with sparkling lights, live music fills the air, and there's plenty of fun and games to enjoy.
In addition to the wine, beer, and tasty cocktails, you can also order some delicious charcuterie plates for two at Glen Blair Bar. These plates come in two yummy options: one with meats and cheeses and another with salmon and cheese. They're perfect for munching on while you take breaks from playing cornhole with your fellow bar-goers.
And here's the cool part: if you have a well-behaved dog, you can bring them along for a night out! Glen Blair Bar has a limited number of train tickets available for our furry friends.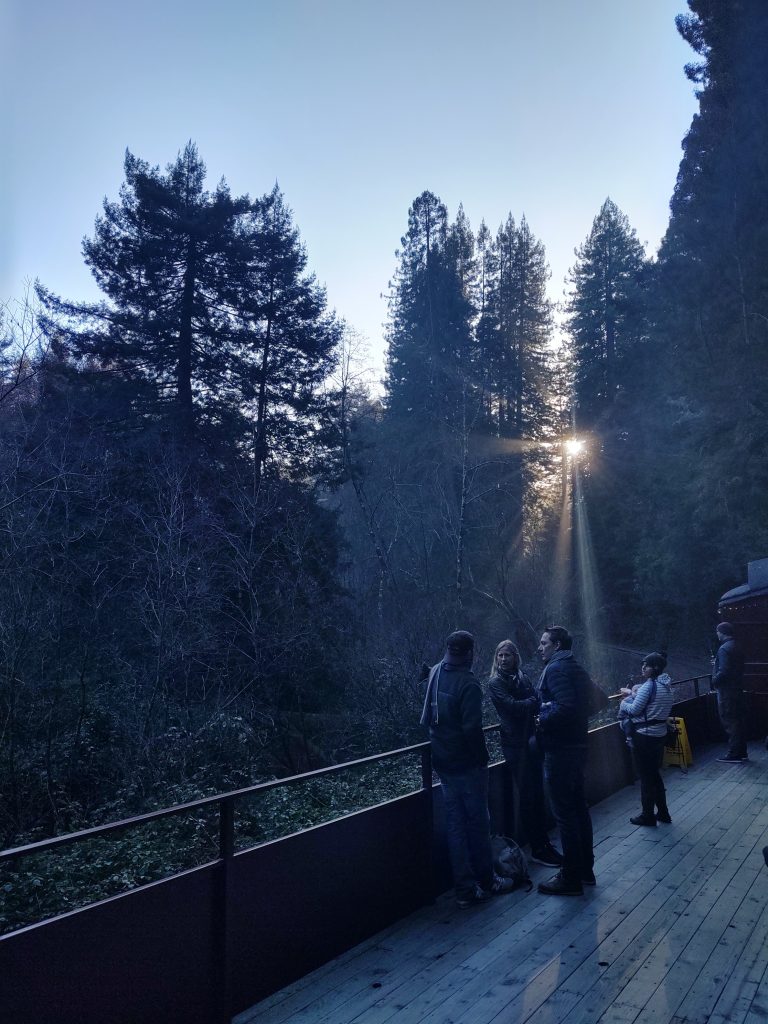 The train and bar plan to stay open all year, thanks to lots of firepits and outdoor heaters to keep everyone cozy. But the best time to visit is in the fall when the weather is just right, and the colorful leaves are everywhere. Plus, there are two special events to look forward to: a cornhole tournament on October 16 and a Halloween party on October 28. It's a fantastic place to enjoy good food and fun times.
This train ride is just for grown-ups who are old enough to drink, so you must be 21 or older to get a ticket. A round-trip ticket costs $49.95 per person, and if you're a local, you might get a special discount during certain events. The last train leaves at 10:30 p.m., and it promises a beautiful journey back under the starry night sky. If you want to learn more about the train and the bar or book your ticket, visit skunktrain.com. It's your ticket to a memorable adventure!
Drinks available at Glen Blair Bar
The Glen Blair Bar has a nice selection of drinks, like local beer, wine, and their own special cocktails.