Hey there, fellow nature enthusiasts! If you're itching to explore the great outdoors, you're in for a treat. The United States is a goldmine of breathtaking landscapes and exciting adventures. From pristine wilderness to serene coastlines, this country has it all. Join me as we embark on a journey to discover the top 10 states where you can get up close and personal with Mother Nature.
Montana: "Where the Sky Meets Adventure"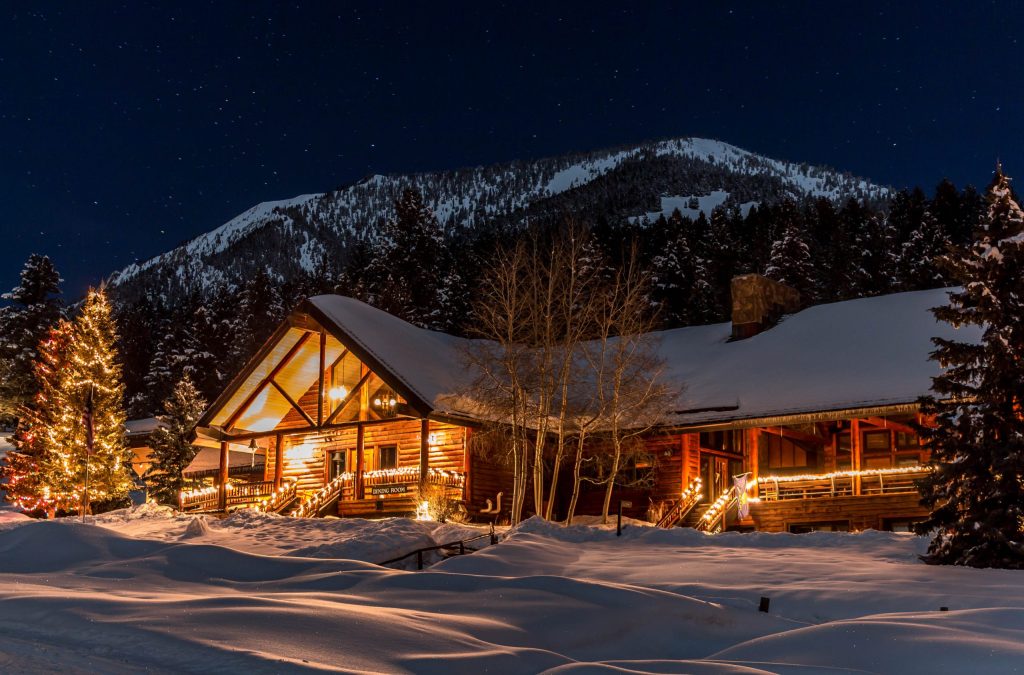 Lone Mountain Ranch in Montana
In the heart of Montana's Big Sky Country, the breathtaking beauty of autumn leaf-peeping is just the beginning. Amidst the rugged buttes, vast prairies, and alpine ridges, an array of remarkable wildlife, including grizzly bears, wolves, lynx, and bighorn sheep, calls this wild landscape home.
One memorable night at Glacier National Park, the mere hint of a mountain lion nearby electrified the camping experience, even though the elusive feline never made an appearance. Montana's nickname, "Big Sky Country," reflects its vast, unspoiled vistas that easily dwarf the shadows of city skylines, reminding us of nature's unparalleled grandeur.
Alaska: "Unleash Your Inner Pioneer in The Last Frontier"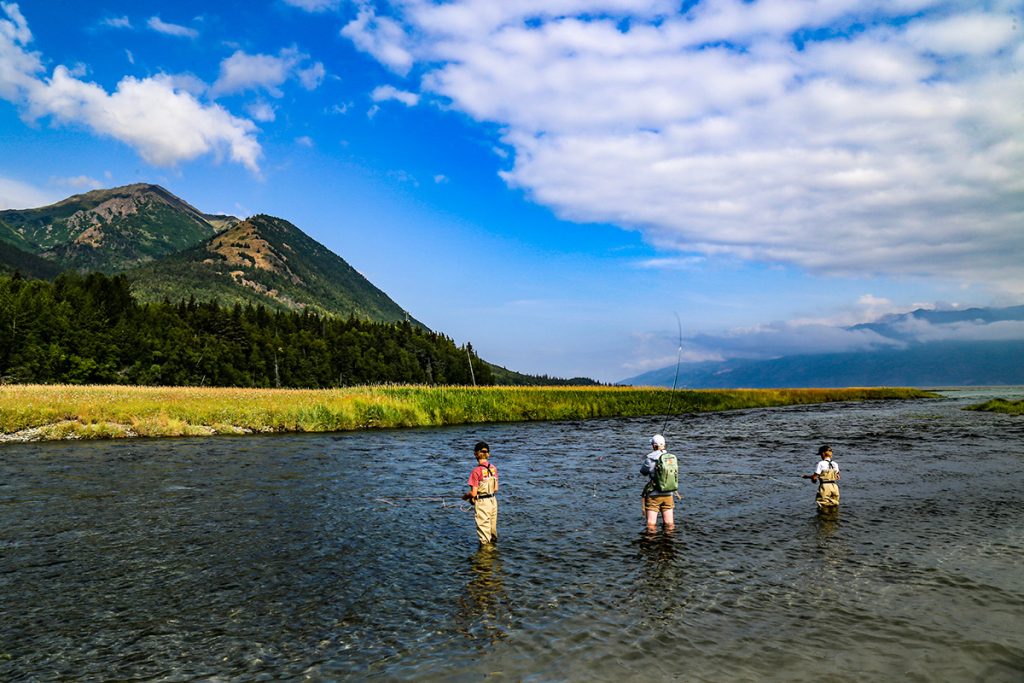 Fishing at Resurrection Creek
Alaska, often hailed as the "Last Frontier," is a pristine paradise that beckons to those who cherish the great outdoors. It's a land of rugged beauty, at times challenging, yet infinitely expansive and rewarding.
My initial tryst with Alaska occurred when I was a mere infant, accompanying my parents to the vast wilderness of Denali National Park. More recently, I ventured on a fishing expedition along the enchanting Inside Passage, an experience that left an indelible mark on my soul. While I may not remember my infantile escapade, the isolation and grandeur of the latter adventure are etched into my being for all time.
Alaska proudly cradles the final vestiges of America's untamed wilderness, with vast expanses that still elude exploration. As an advocate for Alaskan adventures, I extend a word of caution – the story of "Into the Wild" serves not only as inspiration but as a stark reminder of the need for thorough preparation when venturing into this magnificent yet unforgiving realm.
Maine: "Nature's Playground in the Northeast"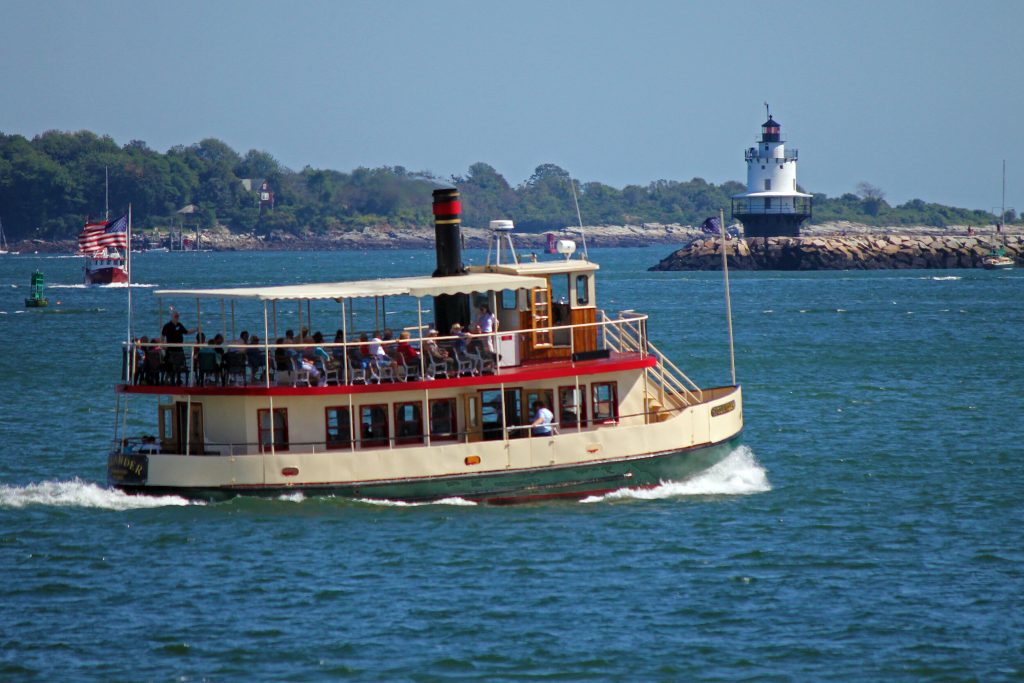 Maine's unparalleled beauty has been a wellspring of inspiration for American artists and wordsmiths over centuries. From Winslow Homer's enchanting depictions of Prouts Neck Cliff Walk to Edward Hopper's evocative masterpieces crafted during his summertime sojourns in Cape Elizabeth, this state has woven its natural tapestry into the very fabric of artistic expression.
As for me, I can't help but resonate deeply with the famous sentiment, "I'd rather feel bad in Maine than feel good anywhere else." I vividly recall my own Maine odyssey, a grueling two-week Outward Bound sailing expedition off the rugged coast of Hurricane Island. Nights spent on a humble pulling boat, and days during a challenging three-day solo mission fueled by little more than an apple, bagel, and a handful of granola.
The struggles were real; my teenage self yearned for creature comforts and respite from the chill and dampness. Yet, in the midst of it all, I found myself invigorated, fully attuned to the splendor of my surroundings, and profoundly moved by the sheer beauty of New England's coastline.
Year after year, the pull of Maine's allure remains irresistible, drawing me back, if only briefly, to a place where life truly feels as it should be.
Arizona: "Discover Healing Energy Amidst Desert Wonders"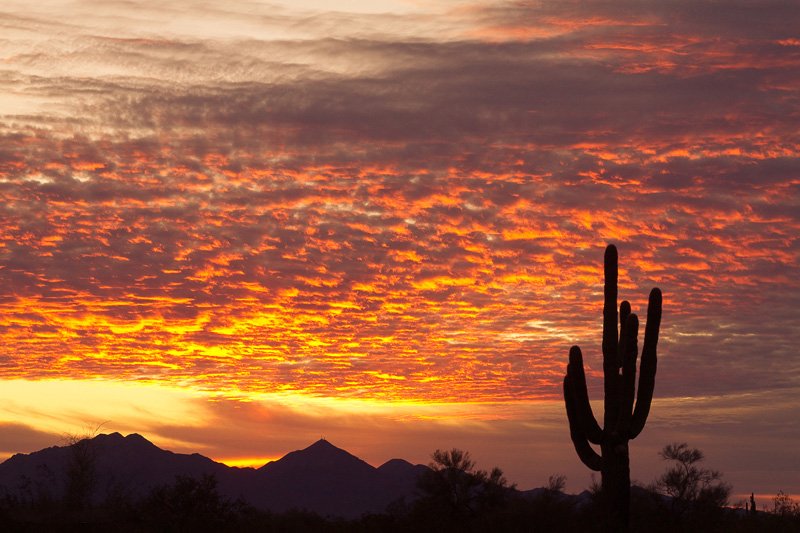 Arizona, renowned for its surreal landscapes, from the awe-inspiring Grand Canyon to the mesmerizing Petrified Forest, is a place where the natural world often transcends our earthly expectations.
Within Arizona's embrace lies Sedona, a locale that houses what's known as a "Spiritual Vortex," a meeting point of energies believed to emanate from the very earth itself, endowing it with remarkable healing potential.
I embarked on a retreat to Sedona, and the experience left me not just recharged, but utterly relaxed and rejuvenated. Perhaps it's something in the very air, or maybe it's the sheer beauty of the earth that weaves its magic. Regardless, if you have even a passing interest in exploring the wondrous healing powers of the great outdoors, Sedona's mystical realms are a journey worth undertaking.
Hawaii: "Aloha to Paradise: Your Outdoor Adventure Awaits"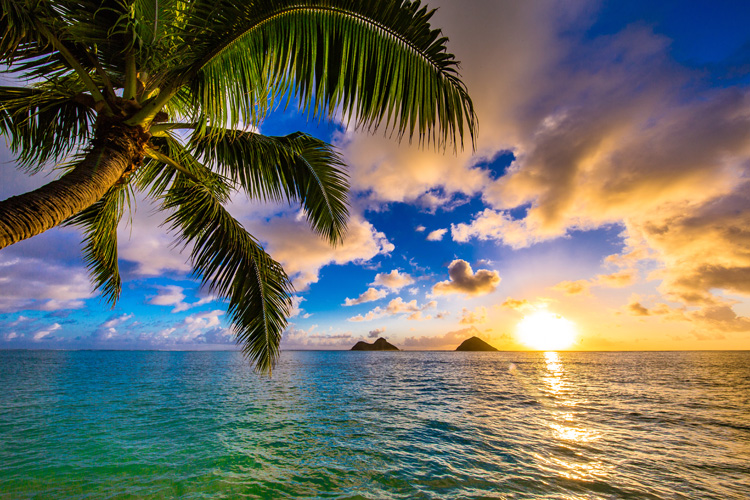 Lanikai Beach Sunset
In Hawaii, whether you're delving into the realm of national parks or embarking on the thrilling pursuit of whale-watching, one thing is certain – you're in for a nature-infused treat that seldom disappoints.
My own Hawaiian escapades have encompassed a kaleidoscope of outdoor exploits, from heart-pounding zip-lining and gravity-defying hang-gliding to the serenity of horseback rides along pristine shores. I've ridden the waves as a surfer, hoisted sails to explore turquoise horizons, plunged into underwater wonderlands while snorkeling, and conquered lush trails through rainforests. Across all six Hawaiian islands, nature's wonders never cease to amaze.
However, amidst this paradise, my off-road adventure with Kauai ATVs stands out as an unforgettable odyssey. Immersing myself in the rolling hills and dense rainforests of this Polynesian haven felt akin to a journey to another world.
I must admit, my attire paid the price; my clothes became so encrusted with mud that they were rendered unwearable for the remainder of the trip. But the trade-off was more than fair, for I had the privilege of witnessing landscapes so ethereal that they had doubled as the backdrop for the cinematic masterpiece, "Jurassic Park."
Michigan: "Sunsets, Lakes, and Dunes: Michigan's Natural Symphony"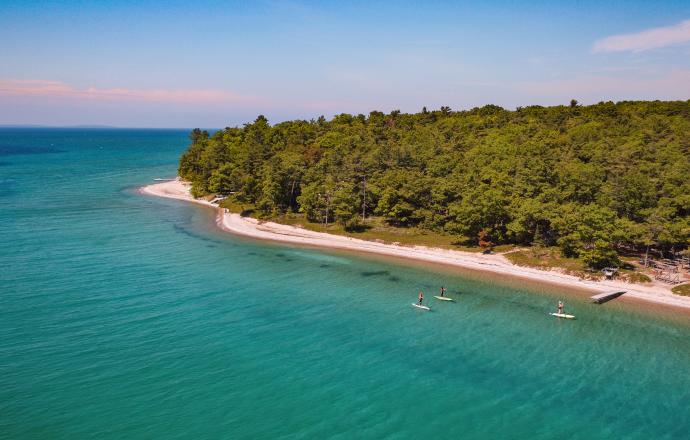 A journey to Michigan etches memories that linger, whether you're basking in the mesmerizing glow of a sunset mirrored on the tranquil waters of Glen Lake or gazing upon the moon-like expanse of Sleeping Bear Dunes, where binoculars unveil the celestial wonders of the Milky Way.
I, a wide-eyed East Coaster, embarked on a jet ski adventure to explore the captivating expanse of Little Traverse Bay and Lake Michigan. My friend, perched behind me, unwittingly became a fellow traveler on this impromptu voyage to the unknown. With unwavering enthusiasm, we charted a course toward the distant horizon, brimming with the unshakable confidence that we could not possibly lose our way.
An hour later, as our fuel supply dwindled, reality gently debunked our misplaced certainty. However, our determination bore fruit as we miraculously steered ourselves back to the safety of the harbor, guided by the unwavering path of the setting sun.
Sometimes, the allure of the unknown isn't a far-flung adventure in Alaska; it can be found right here in the heart of the Midwest. Michigan, with its surprises and mysteries, serves as a reminder that travel in this region holds its own enchantments that should never be underestimated.
California: "From Redwoods to Surf: California's Natural Kaleidoscope"
California in December
The Golden State, California, is a veritable treasure trove of diverse landscapes, making it a daunting task to single out just one region.
Lake Tahoe, a cherished gem, caters to both avid skiers and enthusiastic boaters. The Redwoods, a mecca for tree-huggers, beckon with their majestic presence, while Yosemite's towering monoliths have awed and intimidated climbers for generations, ever since the park's establishment in 1890.
While I hold great admiration for these inland wonders, my heart finds solace along the captivating coastline. The allure of driving along the iconic Highway 1, embarking on hikes through the enchanting landscapes of Carmel or Big Sur, or simply basking in the sun-kissed sands of San Diego or Santa Monica never fades. Each visit holds the promise of that magical pre-sunset hour when the sky paints a mesmerizing canvas with a vibrant palette of pastels and fiery hues.
Wyoming: "Solitude and Nature's Embrace in the Cowboy State"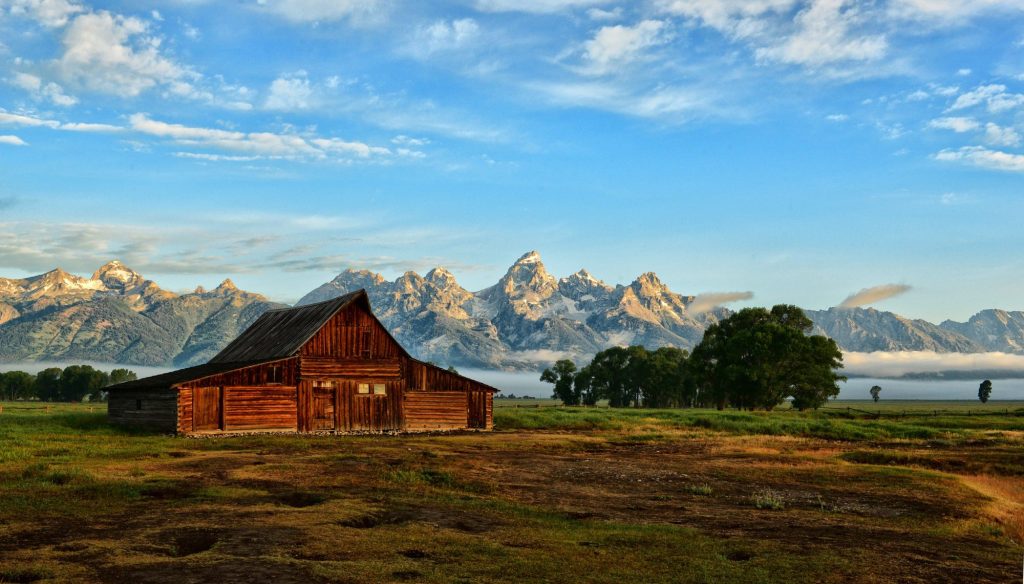 Grand Teton National Park
Wyoming, the least-populated jewel of the nation, offers a haven for seekers of solitude and those yearning to become one with nature. On the flip side, it's also an invitation for daredevils to test their mettle on the vertiginous slopes of Jackson Hole.
While the Cowboy State garners fame for its crown jewel national parks like Yellowstone and Grand Teton, my most sublime outdoor escapades unfolded amidst the enchanting embrace of Bridger-Teton National Forest.
Whether I was snowmobiling through the forest's expansive backcountry from the cozy base of Turpin Meadow Ranch, casting my fly into the Snake River's shimmering waters, or gently floating downstream in a tranquil canoe, this is where I truly severed ties with the trappings of reality and everyday life.
Florida: "Sunshine Bliss and Bird-Watching Bliss"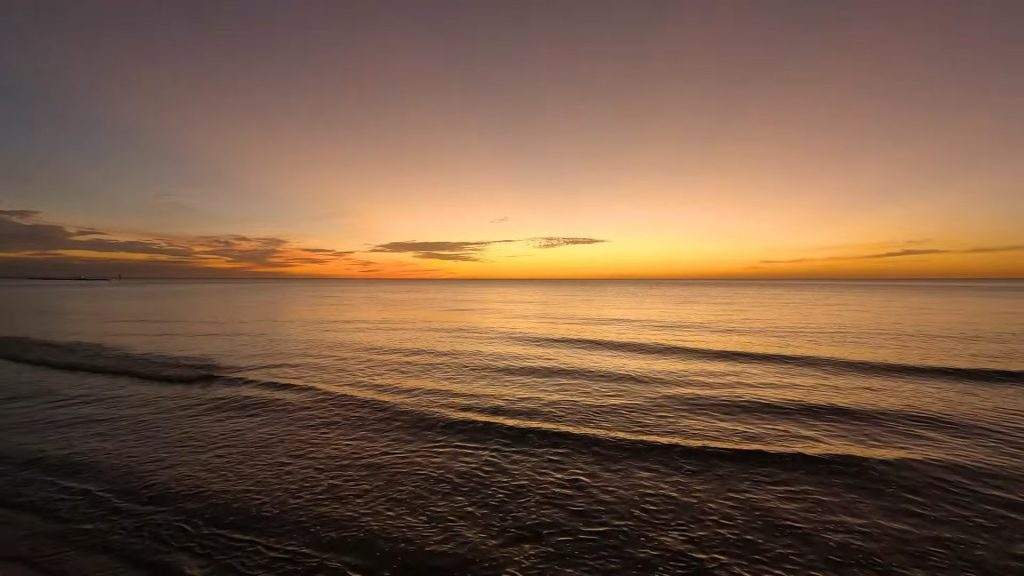 Amazing Sunset on Marco Island
Florida, whether you're drawn to the gentle shores of the Gulf Coast or the captivating allure of the Atlantic, has become a reliable annual sanctuary for those weary of snowfall and yearning for a generous dose of sunshine.
Yet, Florida's appeal extends beyond its warm embrace. The autumn and winter seasons in the Sunshine State beckon to avid bird-watchers, with the arrival of migrating warblers, cranes, and robins. Many of these delightful avian visitors find their sanctuary in the vast expanse of the Everglades, one of the world's largest and most captivating wetlands.
However, it's not just the winged wonders that illuminate the skies. During a recent road trip through the Everglades, I was treated to a breathtaking spectacle, as one of the most awe-inspiring sunsets I've ever witnessed cast its enchantment upon the landscape. For those whose hearts beat to the rhythm of stunning sunsets, the Florida Keys beckon year-round, promising moments of pure celestial magic.
Nevada: "Serenity in the Sands: Nevada's Desert Escapades"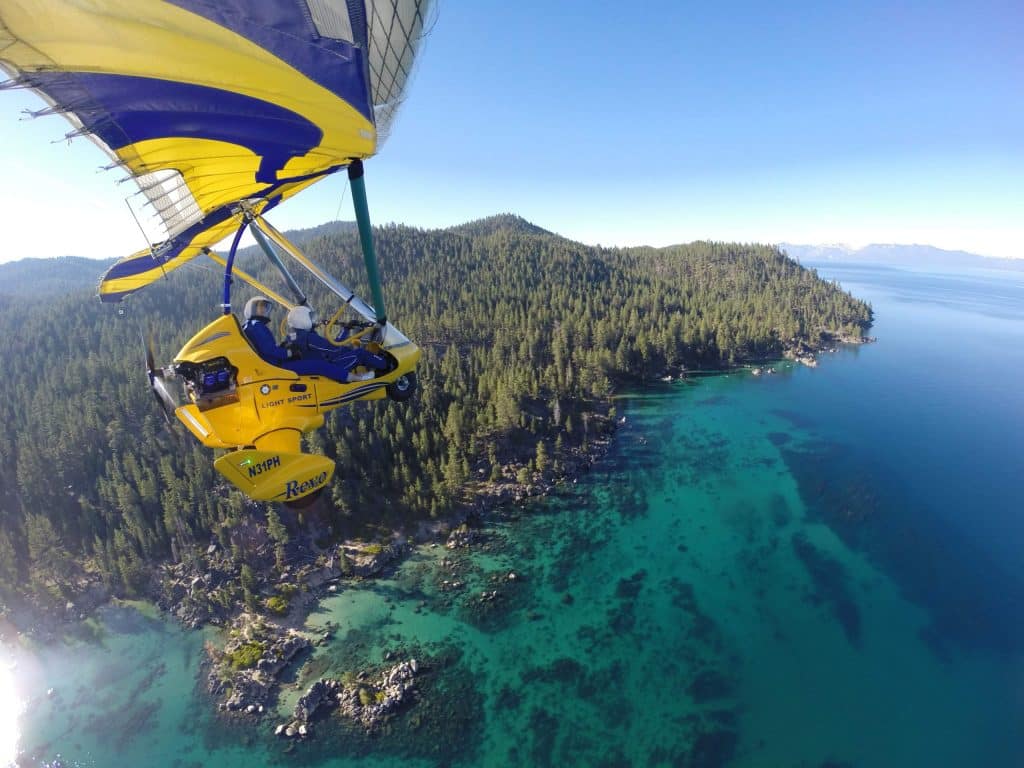 Exploring Lake Tahoe
Nevada, with its vast expanse of empty trails and endless skies, including those that grace the Great Basin Desert, proudly boasts the title of the largest desert in the United States.
If you find the sunrise over the Atlantic Ocean to be a mesmerizing spectacle, prepare to be absolutely enchanted by the alchemy that unfolds as the first rays of sunlight dance upon the reflecting sands of this magnificent desert.
Among Nevada's illustrious destinations is the legendary Black Rock Desert, an iconic gathering place for the world-renowned Burning Man festival. Another awe-inspiring location is Death Valley, where I once found myself stranded with my family in a forlorn, broken-down car, sans air-conditioning.
Oddly enough, despite the adversity, my memories of that experience remain nothing but positive. The undeniable splendor of the Southwest, even amidst its most scorching conditions, left an indelible mark, a testament to the enduring magic of this unique region.
Conclusion:
So, folks, if you're ready to embrace nature's call and dive into exhilarating outdoor experiences, remember that the United States is your canvas, painted with hidden natural treasures awaiting your discovery. So, pack your gear, tie those shoelaces, and let's embark on an epic journey through the wonders of America's great outdoors!