Travel
Amazing Pictures of San Francisco Before it Became a City
Long before San Francisco emerged as the tech titan we know today, before it became the epicenter of the counterculture movement, and well before it earned its reputation for enchanting hills, the region was a vast expanse of windswept sand dunes.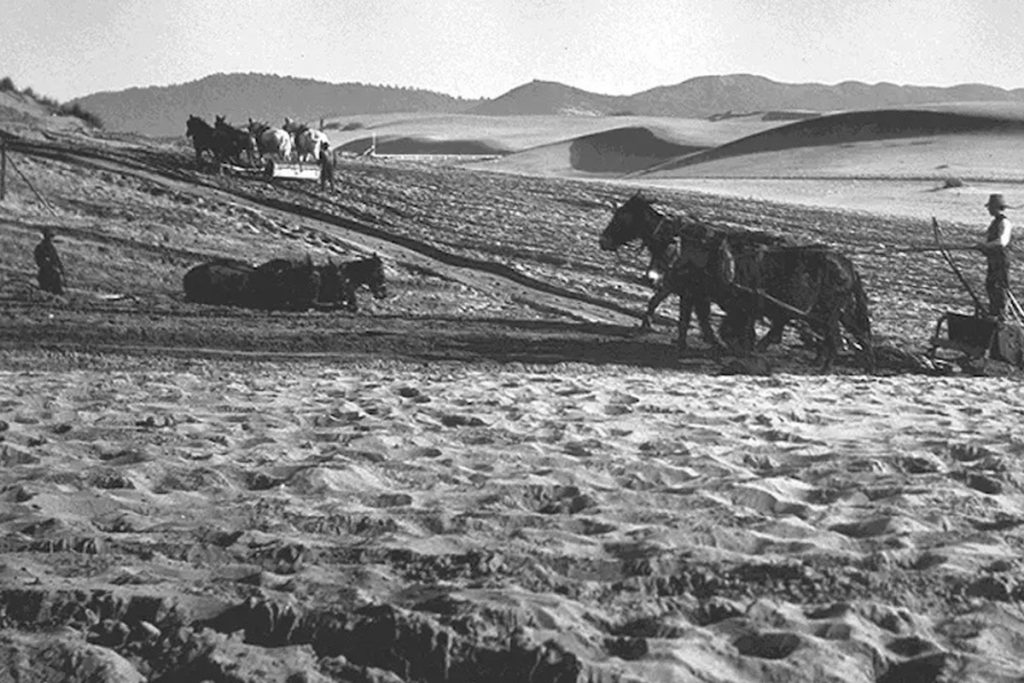 Picture this: Golden Gate Park, the sprawling 1,000-acre green oasis nestled south of the iconic Golden Gate Bridge, is celebrating its 80th birthday this year. Yet, few are aware that this park sits atop what was once the grandest sand dune ecosystem in the entire Western Hemisphere. These majestic dunes stretched out for a staggering seven miles, essentially spanning the entire breadth of the modern-day city of San Francisco.
Today, a mere two square miles of these enchanting dunes remain, reminding us of a bygone era when the Bay Area was a vastly different landscape.
Step back in time as we explore maps, evocative paintings, and captivating historical photographs that trace the captivating journey of San Francisco's transformation.
The Yelamu tribe, who were the first people to live in San Francisco, settled there around 3000 BC. About 150 to 300 of them lived in what's now San Francisco, but they also traveled to nearby places.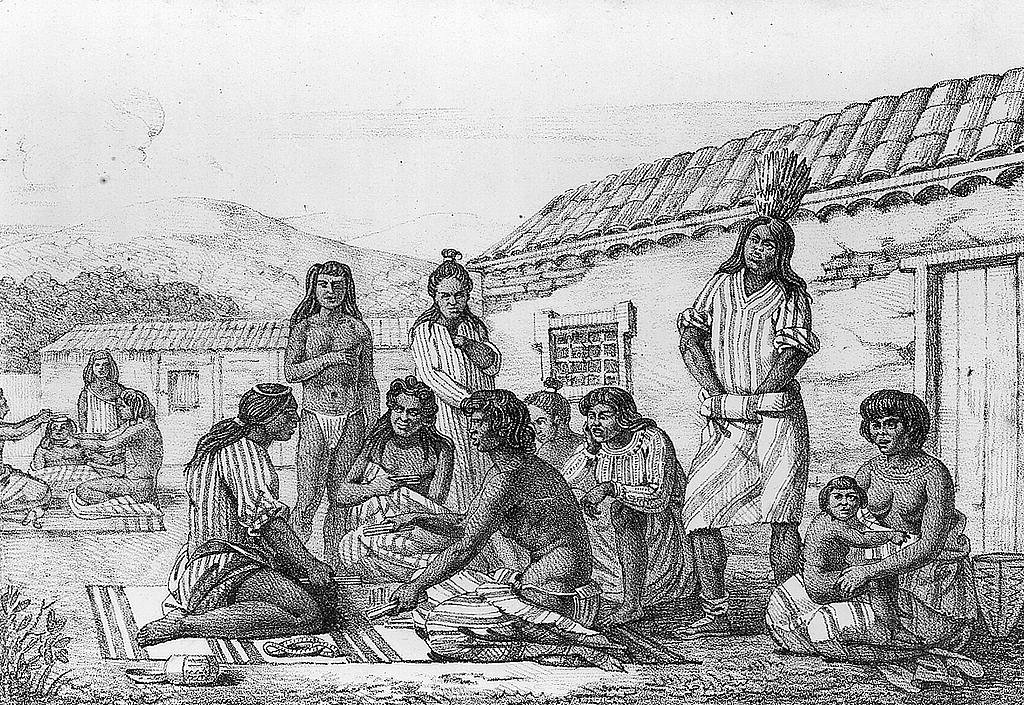 In 1769, a team of Spanish explorers, led by Don Gaspar de Portolà, came to the area. It was the first time that Europeans had officially visited San Francisco Bay and recorded their visit.
At the time, sand dunes stretched for about seven miles from east to west.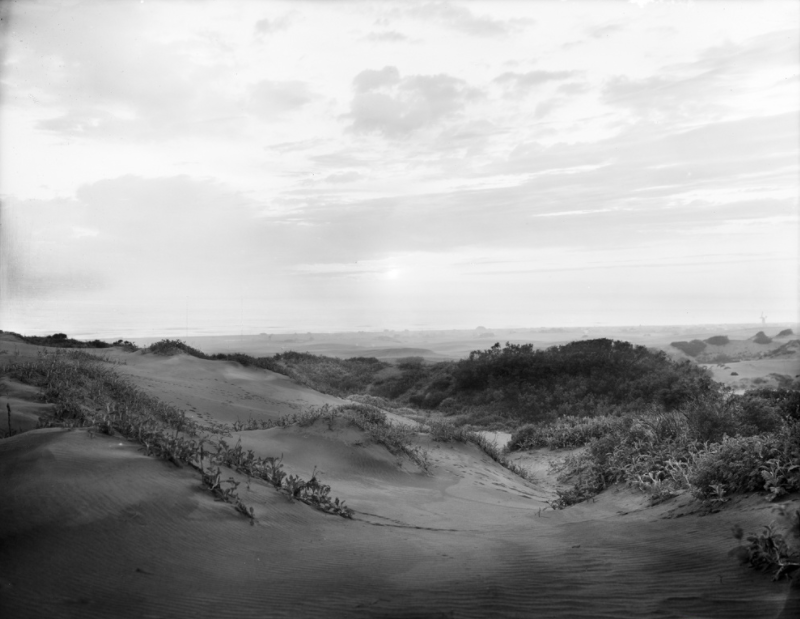 Here's an old photo from the early 1900s showing sand dunes that had been there for hundreds of years. These dunes are located in what we now know as the 1,000-acre Golden Gate Park
In 1776, Spanish settlers created the Presidio of San Francisco, also known as the 'Royal Fortress of Saint Francis.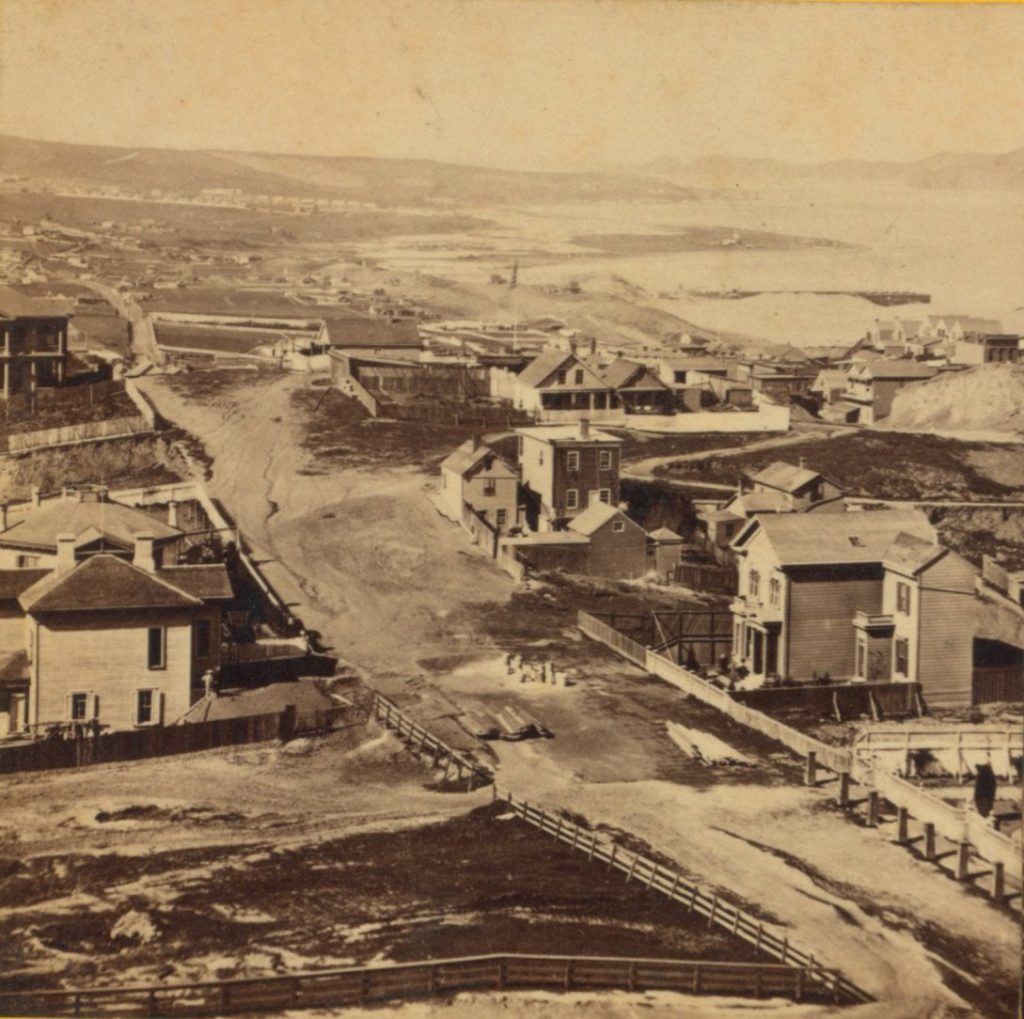 "In that very year, they constructed the Mission San Francisco de Asís, the oldest building still standing in the city. The church was built using adobe, brush, and wood, which weren't ideal choices given California's earthquakes. You can see it in a photo from 1863.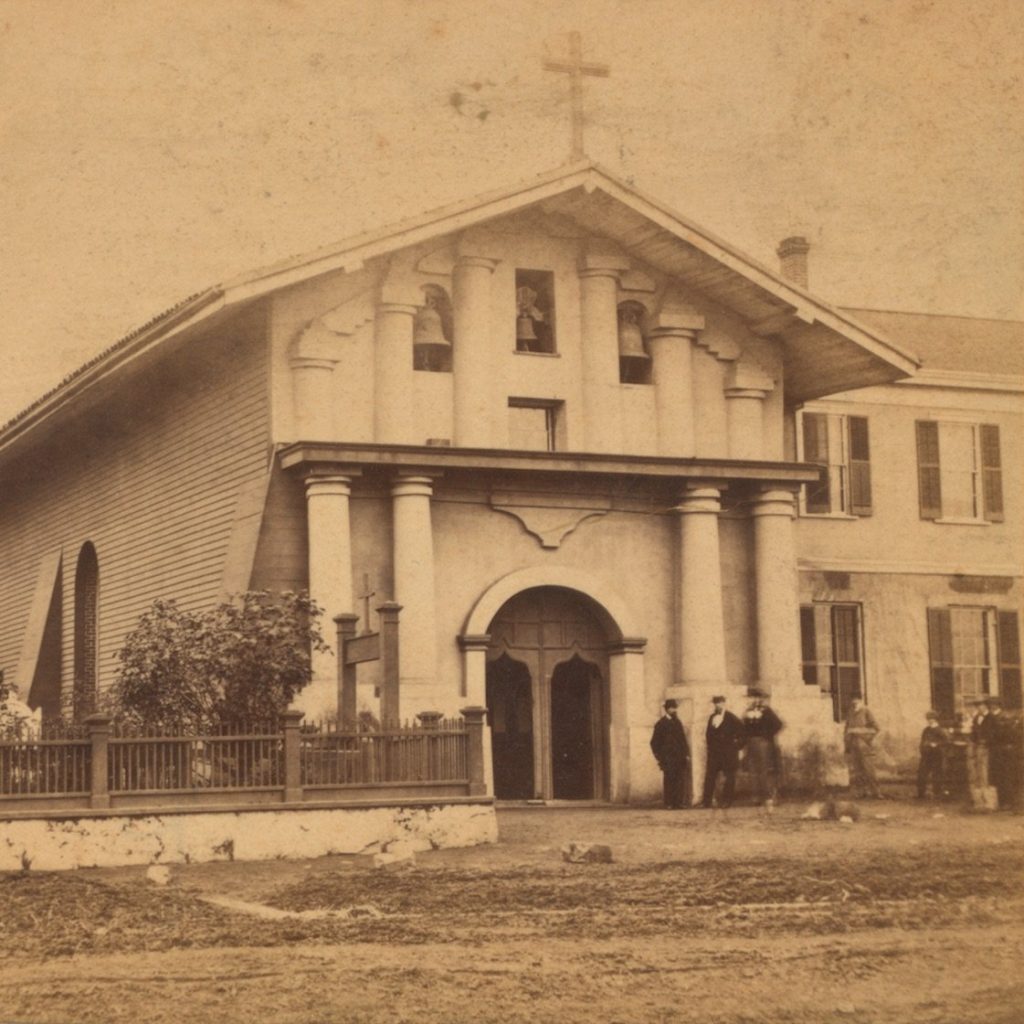 The Mission church was part of a complex of buildings, used for housing, agriculture, and manufacturing.
The region stayed controlled by Spain until 1821 when it became part of Mexico.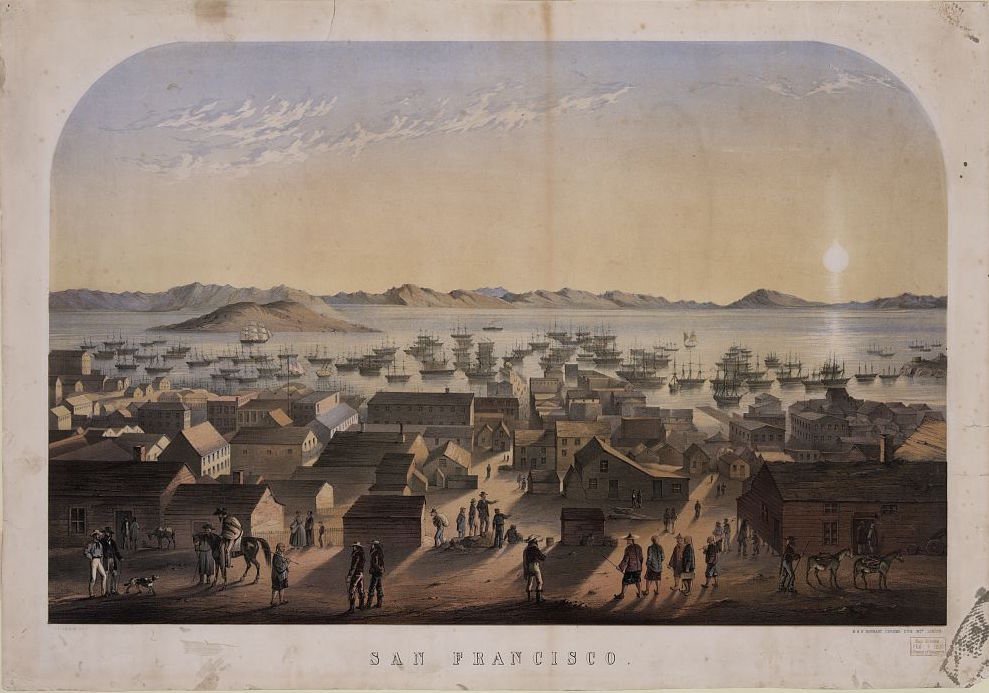 In 1835, an English businessman named William Richardson started the city's first home away from Mission San Francisco de Asís. It was close to where we now have Portsmouth Square, a small park in the Chinatown neighborhood.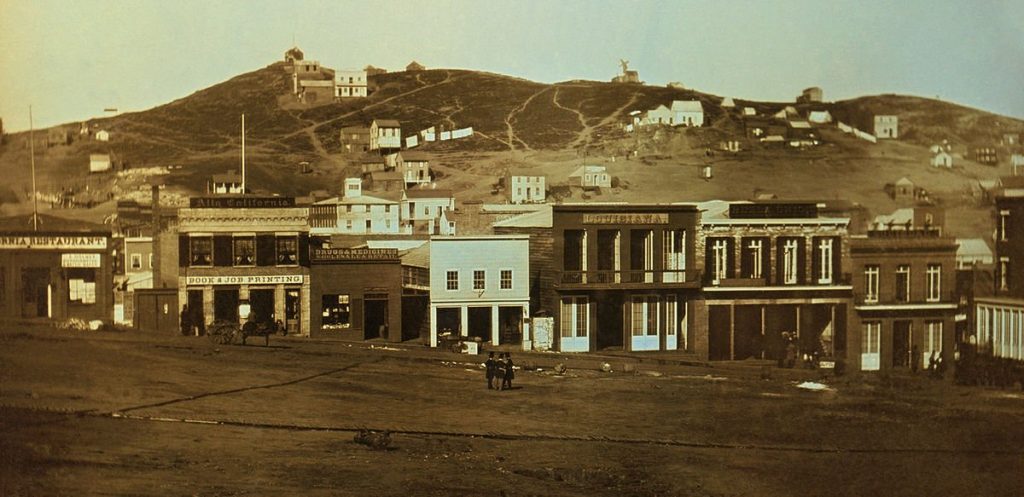 In that year, Richardson and a Mexican soldier named Alcalde Francisco de Haro designed a city plan for a bigger town. They named it Yerba Buena, which means 'Good Herb' in Spanish, after a fragrant plant that grew there. More and more American settlers started coming to the town.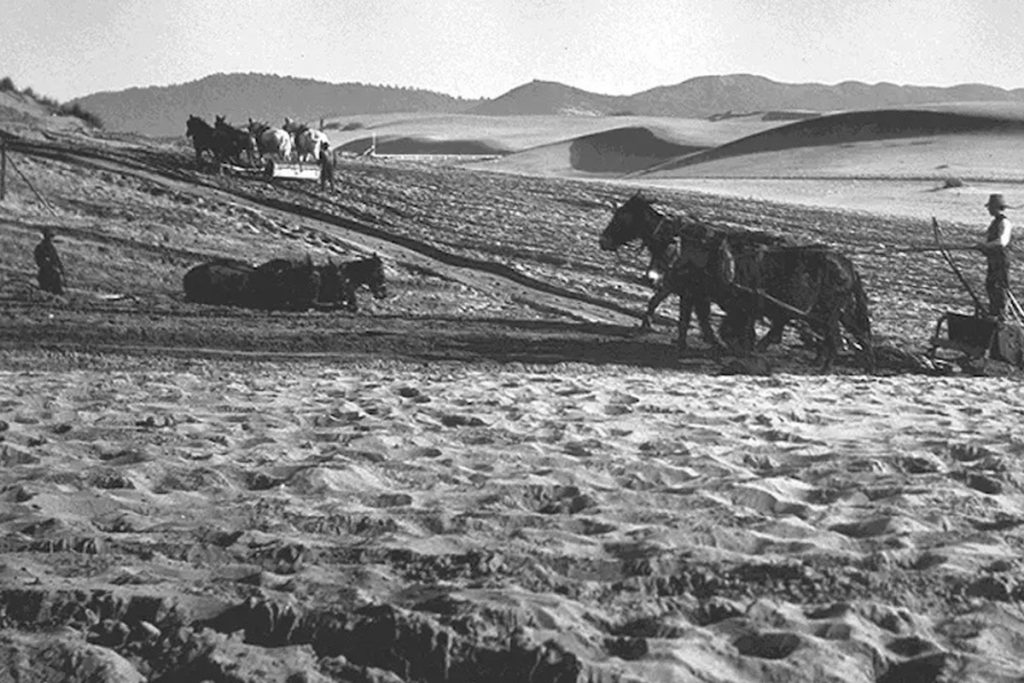 Ten years later, Yerba Buena had twice as many people living there, around 1,000 residents. That's when they decided to change the town's name to San Francisco.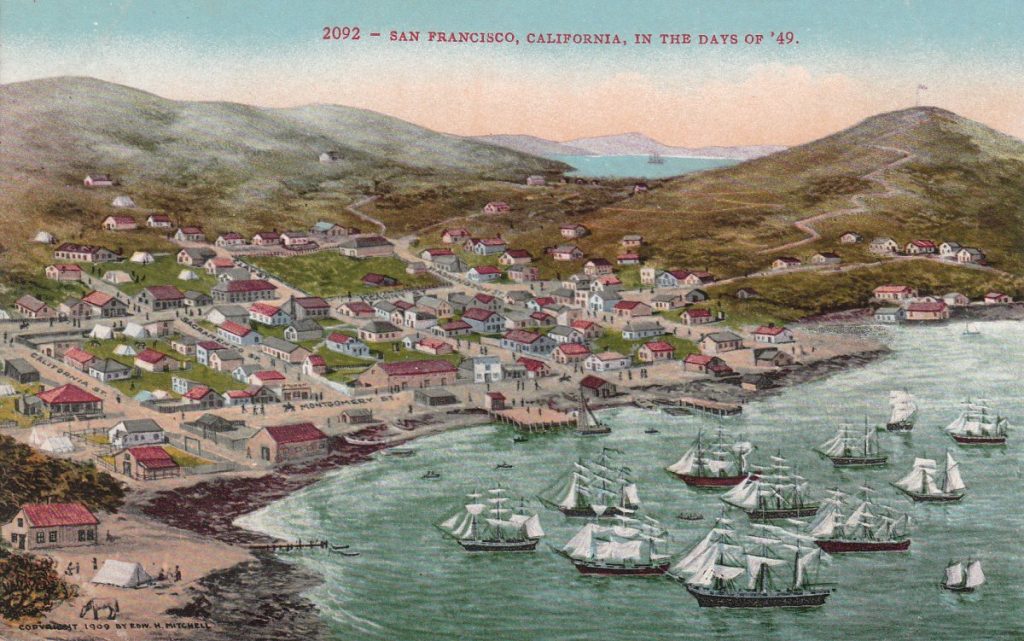 In 1849, the Gold Rush made San Francisco its main hub, solidifying its role as a center for shipping and trade by the sea.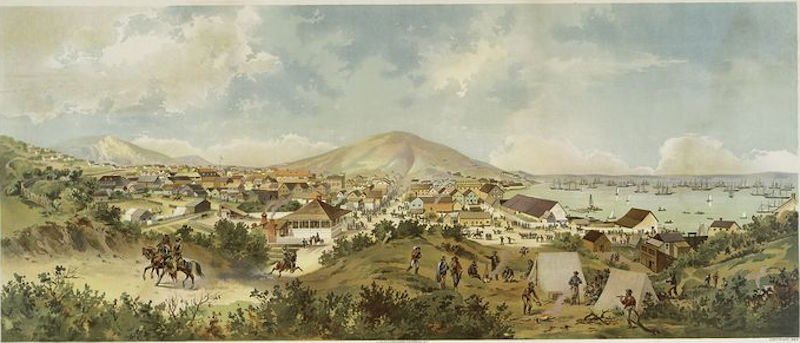 During the Civil War, San Francisco had a plan to use the USS Camanche, shown in the picture below, to protect the West Coast. Unfortunately, the ship sank in a bad storm in the city's harbor before it could be used in battle. People put the ship back together, but it was never used for fighting and eventually was used to transport coal in the area until the 1920s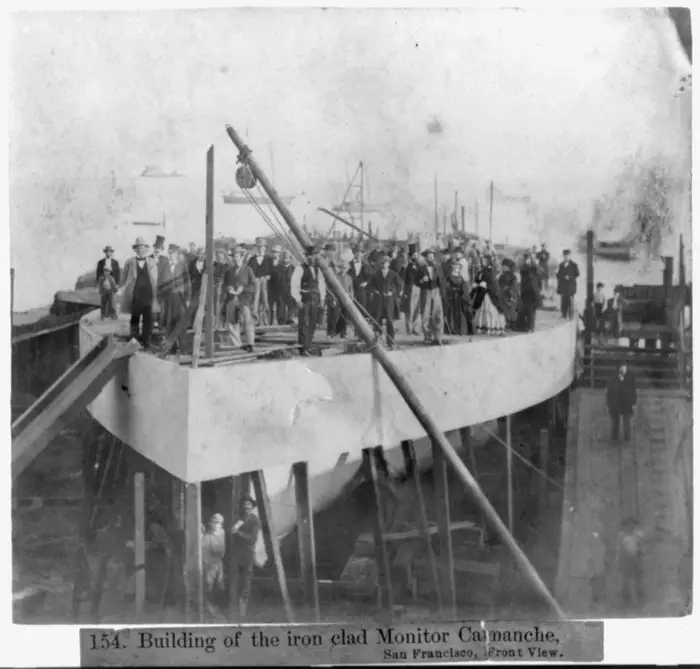 San Francisco has always been at risk of earthquakes. In 1868, a quake with a strength estimated between 6.8 and 7.0 caused these row houses to tip over.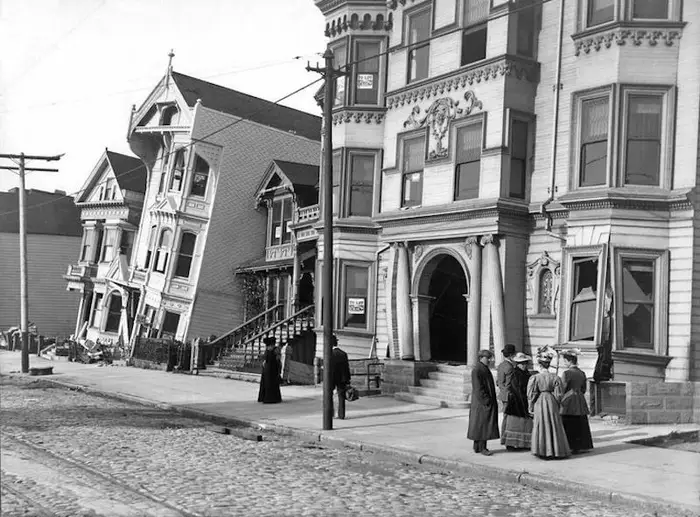 Another massive earthquake and fire caused a lot of destruction in the city in 1906. This is a picture of the remains of San Francisco's City Hall.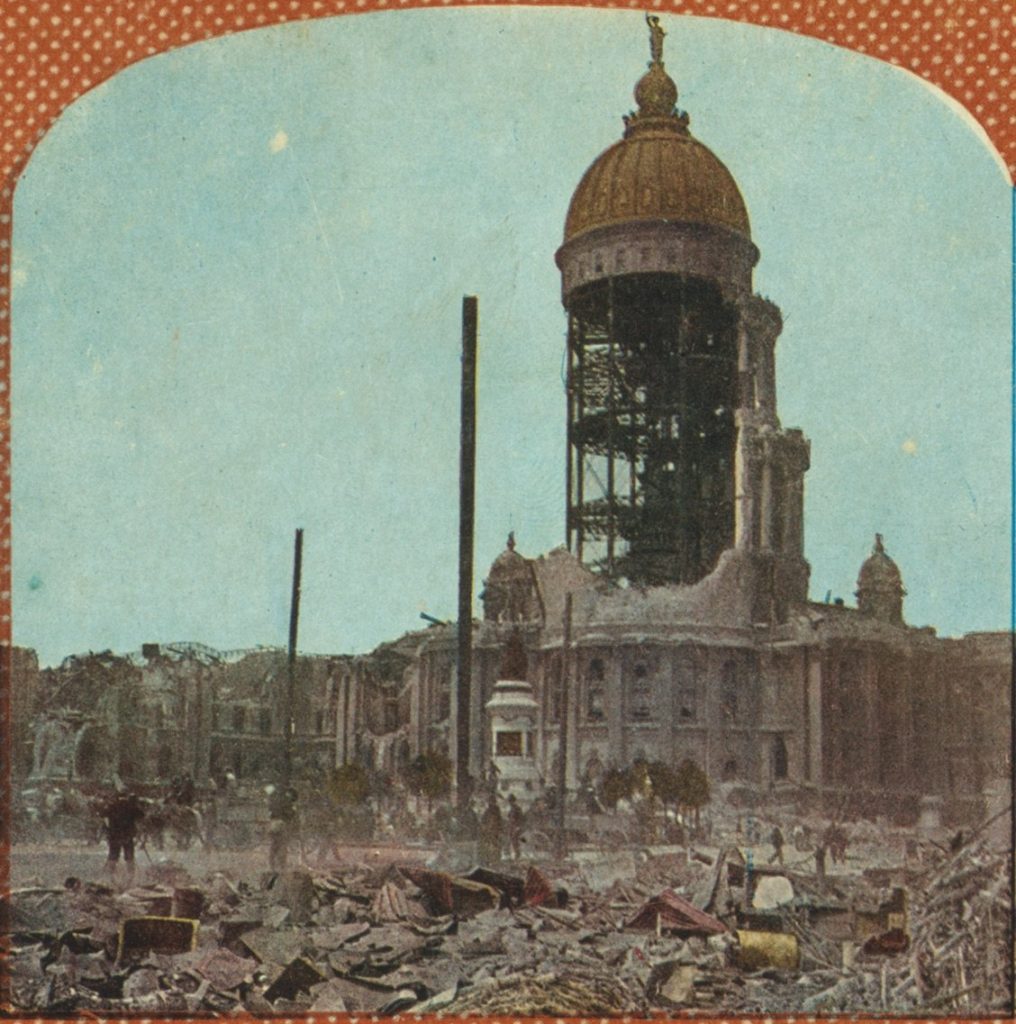 In the following years, San Francisco worked on building itself up again..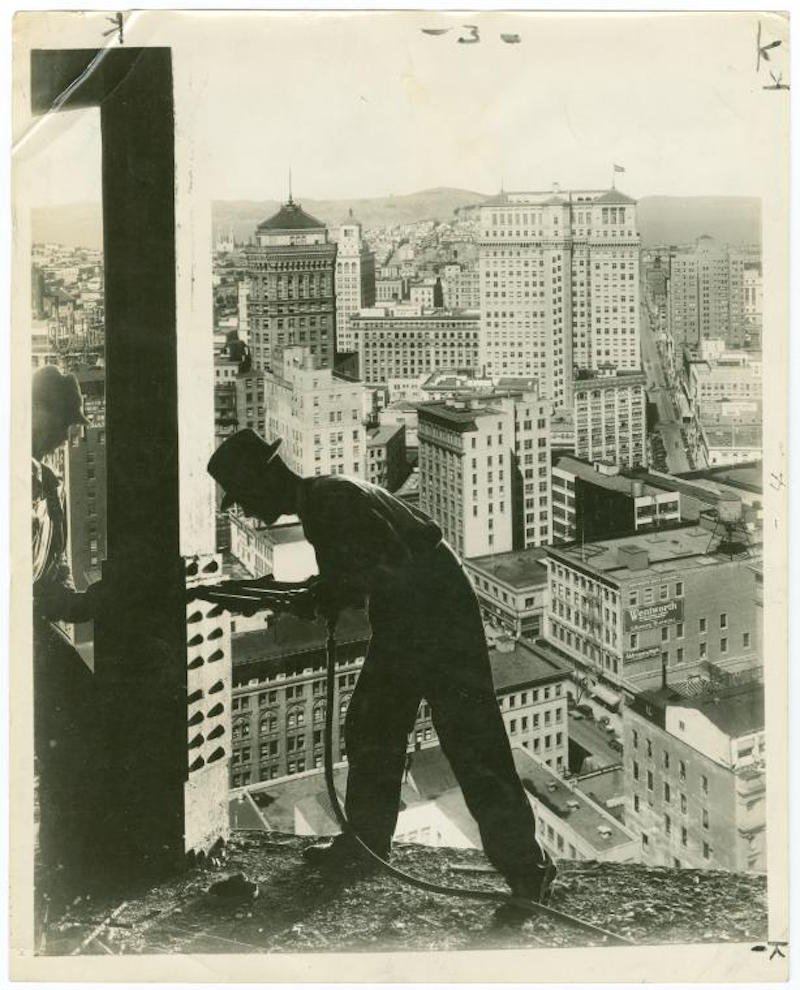 and its population boomed.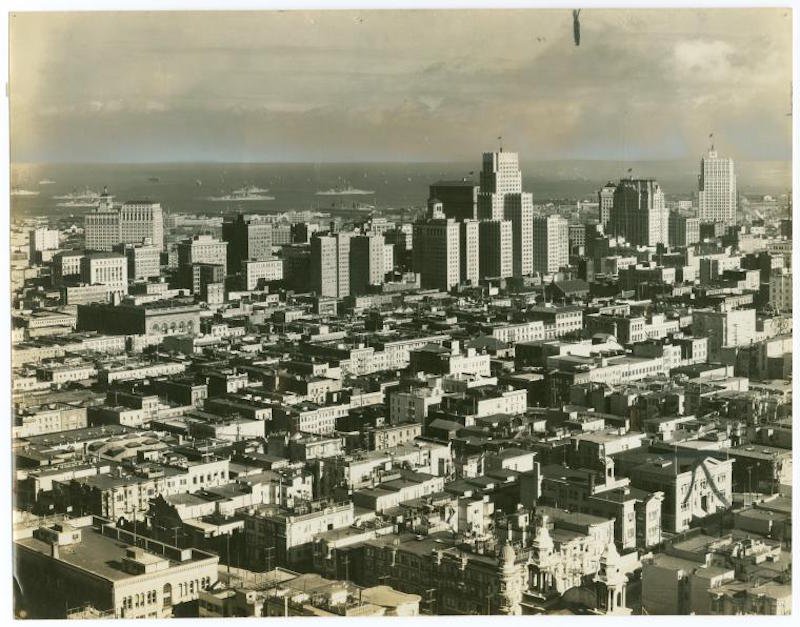 They started building the Golden Gate Bridge, which is 1.7 miles long, in 1933.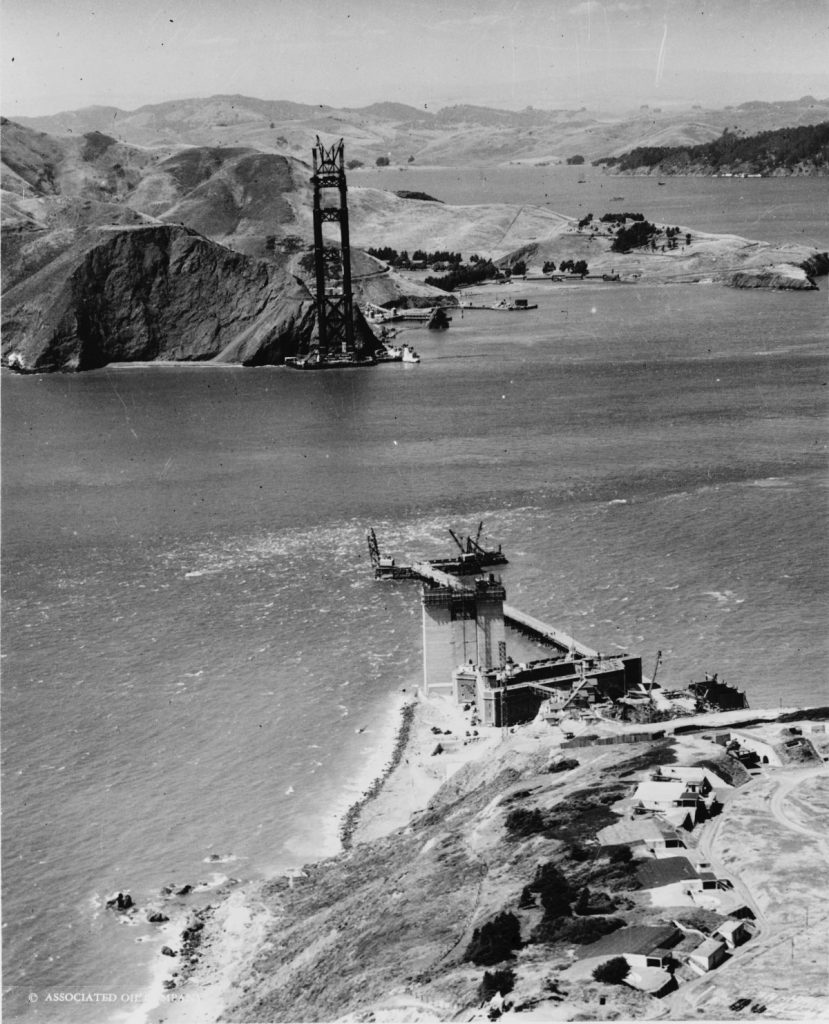 During the early 1900s, the city improved its roads and transportation. This picture from 1945 shows one of the first streetcars in the city, which began running in 1873.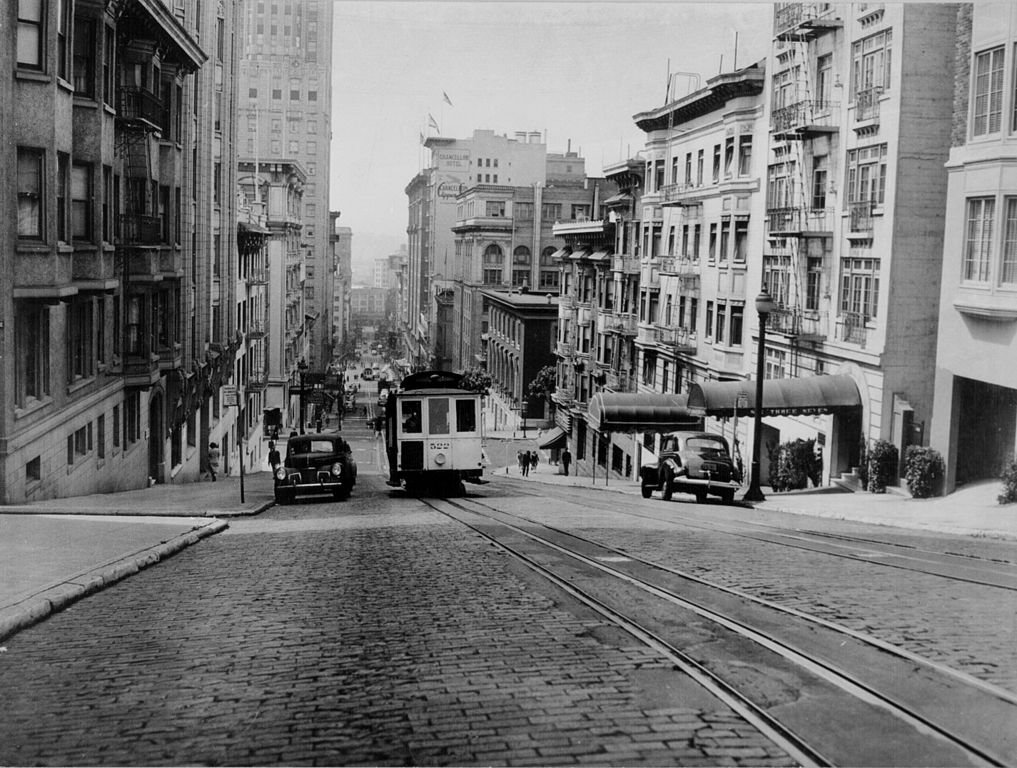 The promise of San Francisco's bohemia, cool summers …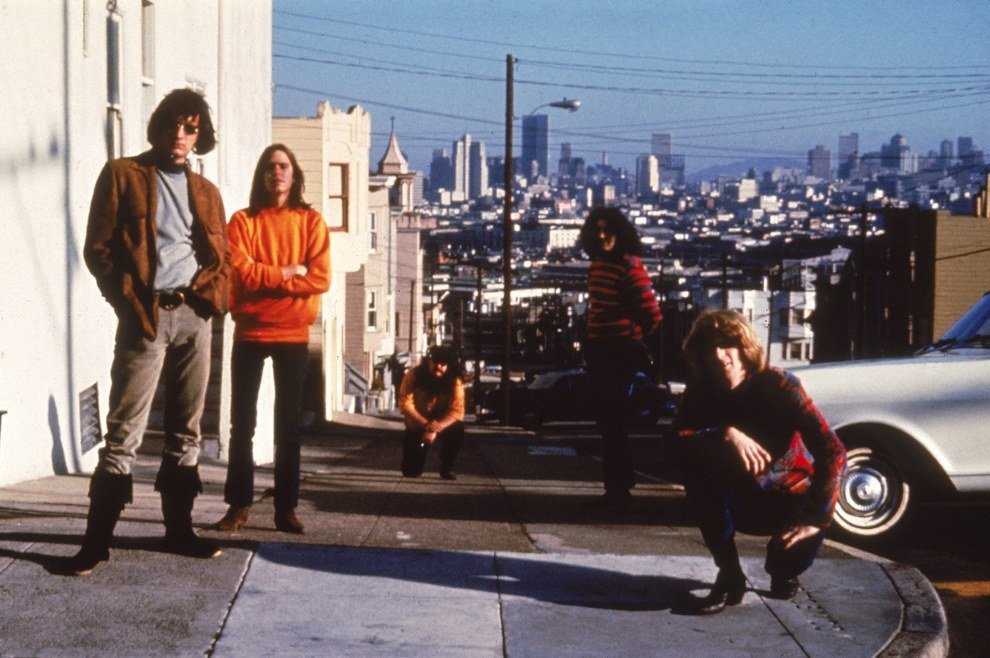 and the beautiful bay brought more residents to the city.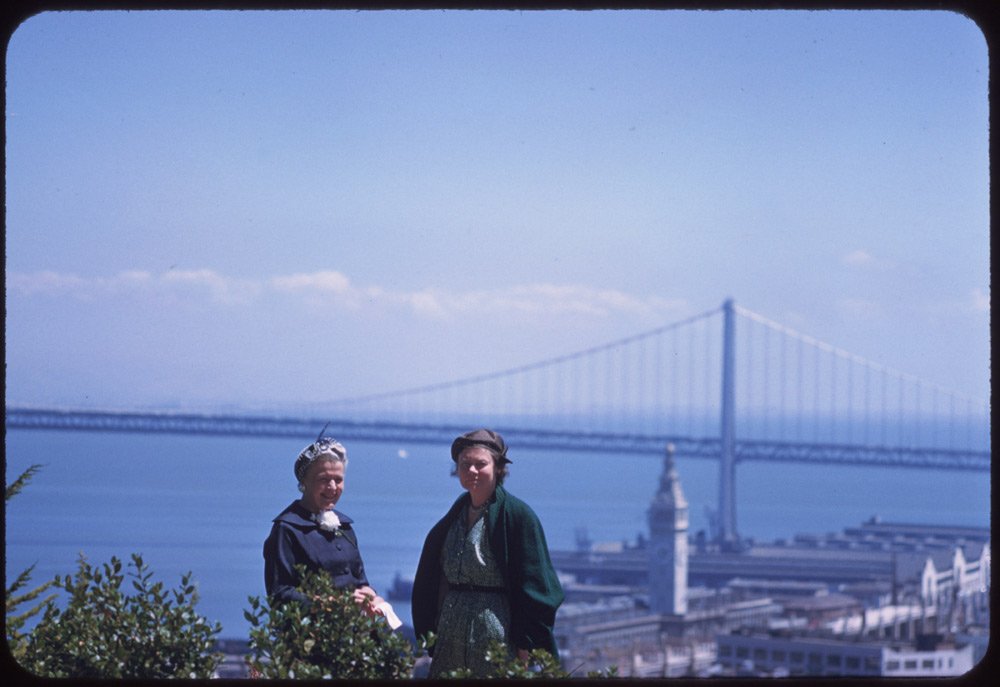 Today, San Francisco is home to over 3,300,000 people.