Tv Show
Trending
Riverdale's Exciting Season 7 Finale Unveils a Surprising Relationship Twist
After seven awesome seasons, Riverdale has finally wrapped up its story, revealing the destinies of Archie, Betty, Jughead, Veronica, and the rest of our beloved gang. Checkout this posts about Riverdale's Exciting Season 7.
It's time to wave goodbye to all the adventures with Archie and his pals.
The curtain fell on Riverdale's epic saga with the airing of its last episode on August 23rd.
This final chapter, titled "Chapter One Hundred Thirty-Seven: Goodbye Riverdale," whisks us 67 years into the future. We're introduced to an elderly Betty Cooper (played by the wonderful Lili Reinhart) sharing a touching moment with her granddaughter Alice while reading obituaries. Shockingly, she learns about the passing of Jughead Jones (brought to life by the talented Cole Sprouse).
"Looks like that's the end of it," she tells her granddaughter, sighing. "It means I'm the last one left."
But Betty holds a wish deep in her heart—to revisit Riverdale one more time before it's too late. Alice agrees to accompany her on this poignant journey. However, a twist occurs when Jughead himself appears in Betty's room that night. He offers her a chance to travel back in time to any moment she chooses. Betty's decision is to relive the day when they all received their senior year yearbooks. She had missed out on the experience due to an illness.
With Jughead's guidance, Betty steps through a nearby door, finding herself transported back in time.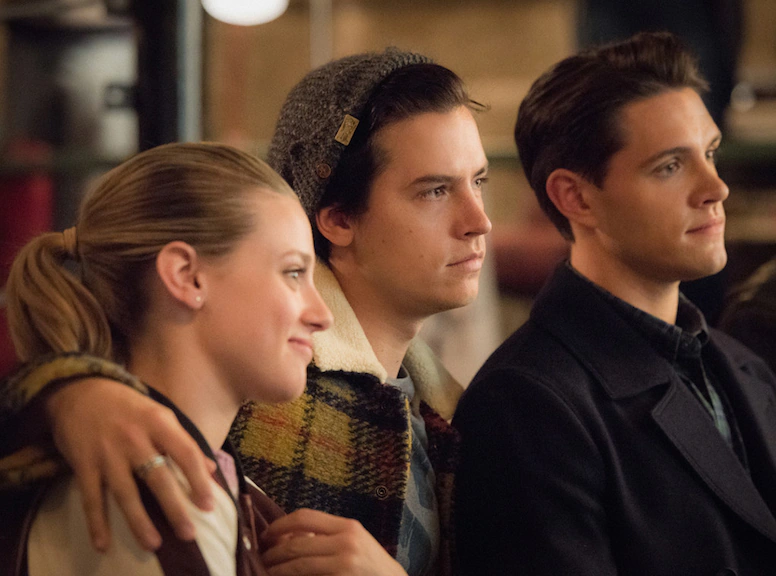 Throughout this emotional episode, the fate of our favorite characters is unveiled. Betty witnesses Archie (played by the charismatic K.J. Apa) talking to his mother at home about his plans to move out west and work in construction. Later, as she visits Riverdale High, she glimpses Fangs Fogarty (skillfully portrayed by Drew Ray Tanner) preparing for a tour. Tragically, it's revealed that Fangs met his end in a bus accident. Jughead shares that Fangs' music supported his love Midge and their daughter through life.
Betty also shares a lunch with Kevin Keller (Casey Cott) and his partner Clay Walker (Karl Walcott). Jughead reveals that they led vibrant lives in the heart of Harlem, New York. Clay became a respected professor at Columbia University, while Kevin established an off-Broadway theater company. Their stories come to a bittersweet close as Kevin passes away at 82, with Clay following a few weeks later.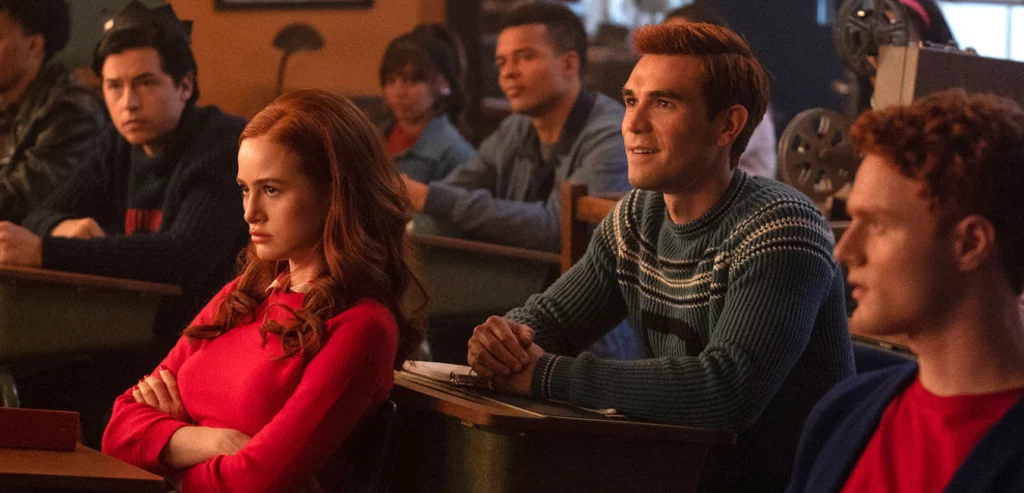 In a surprising revelation, Kevin enlightens Betty about her unique connection with Archie, Jughead, and Veronica Lodge (played by the talented Camila Mendes). Betty soon confirms that the four of them were indeed in a relationship together.
"It all began innocently with the four of us going on double dates—Archie and me, Jughead and Veronica. Then, it just unfolded naturally," Betty explains to Reggie Mantle (played by the charismatic Charles Melton). "Some nights, Archie would sneak into my room, and Veronica would spend the night with Jughead. Other times, Archie would stay over at the Pembrooke, and I'd visit Jughead's place. And believe it or not, more often than you'd think, I found my way to Veronica's."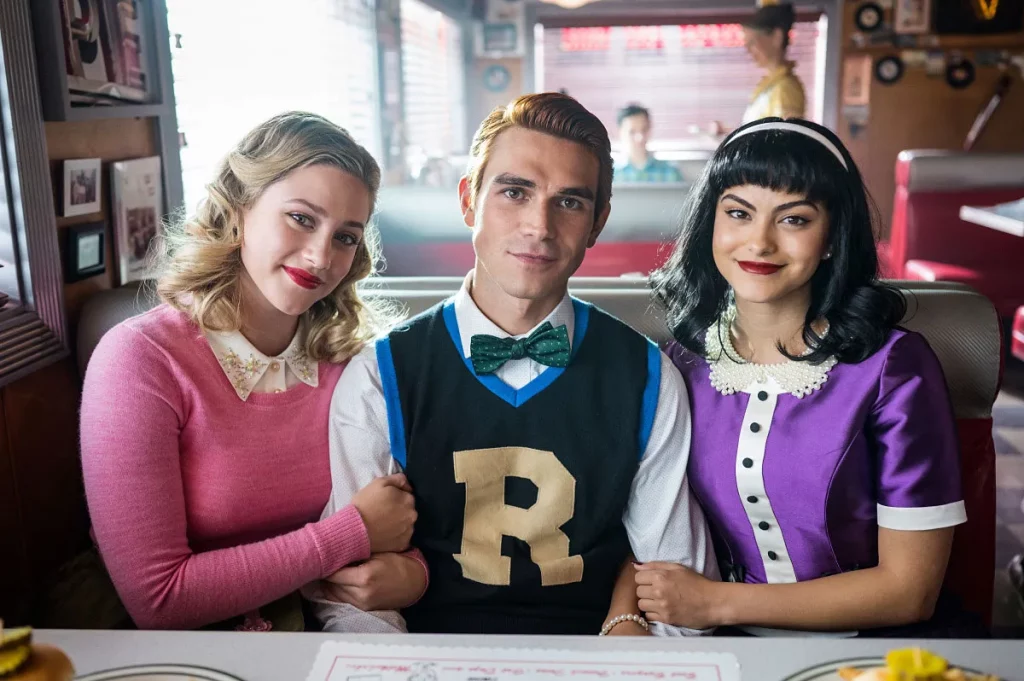 As for Reggie, Jughead discloses that he pursued basketball at Kansas State before being drafted by the Los Angeles Lakers. Reggie also worked on his family farm during the off-season. Tragically, his parents passed away, leading him to sell the land. He eventually became a coach at Riverdale High, got married, and became a father of two.
Betty also discovers that Veronica ventured to California, where she took charge of a major Hollywood film studio. Later, she attends an art show hosted by Cheryl Blossom (Madelaine Petsch) and Toni Topaz (Vanessa Morgan). Jughead shares that the couple not only stayed together but also relocated out west. There, they lived as artists and activists, raising their son Dale (yes, named after Riverdale). Jughead adds that Cheryl and Toni enjoyed fulfilling, vibrant lives until the end.
And that's not all—Jughead reveals that Julian Blossom (Nicholas Barasch) served and lost his life in Vietnam at 28. Nana Rose (Barbara Wallace) experienced multiple reincarnations. He also mentions that Frank Andrews (Ryan Robbins) and Tom Keller (Martin Cummins) were tragically murdered by an individual known as Chic.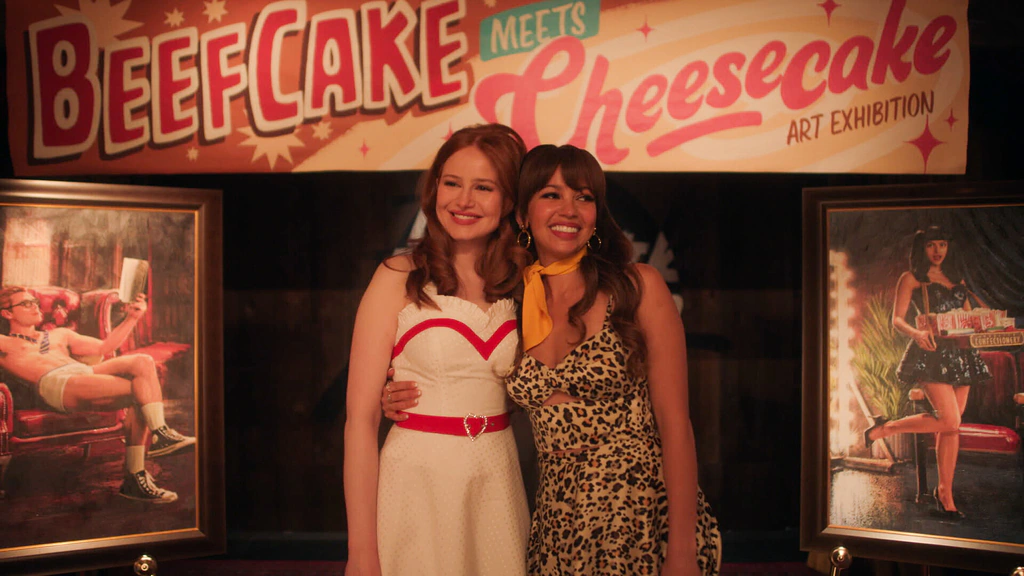 In the episode's closing moments, Betty and Jughead share a heartfelt gathering with their friends. Jughead unveils Betty's accomplishment—running She Says Magazine, a go-to source for feminist and progressive causes. Jughead himself launched Jughead Madhouse Magazine. They didn't marry but Betty did adopt a daughter named Carla.
As Betty returns to the present day, she takes a drive through Riverdale with her granddaughter Alice. While Alice assumes Betty is dozing off in the car, Betty surprises her by saying, "I don't think she's asleep."
In a heartwarming conclusion, a younger version of Betty enters the iconic Pop's diner. There, she reunites with her friends, and Archie warmly greets her with, "Perfect timing, Betty." With the diner's sign flickering in the night, Jughead bids the viewers a fond farewell.
"If you ever spot that neon sign on a lonely night at the end of your journey—the journey each of us undertakes—make a stop," he encourages. "Come on in. Take a seat. Know that you'll always be among friends, and Riverdale will forever be your home. Until then, have a good night."