Top 10
15 Fashion Tips That Make Italian Women So Attractive
1. Sunglasses are an important accessory
In Italy, sunglasses are not just a functional item but an important detail of the look as well.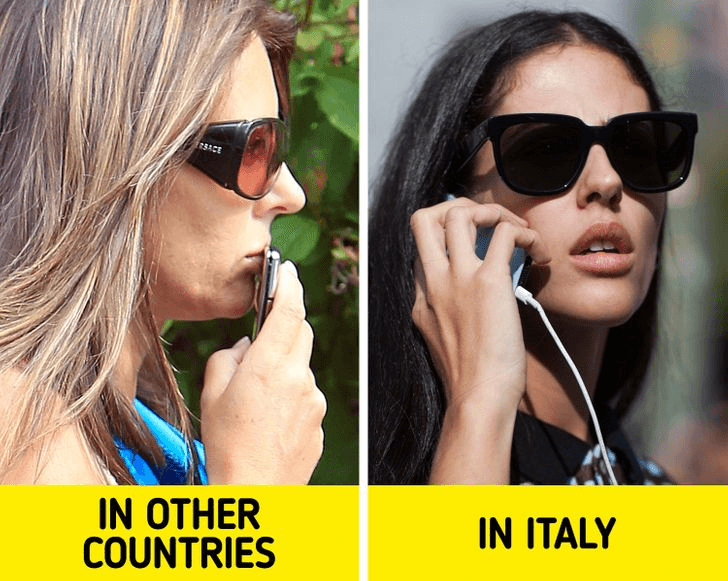 2. Black is the main color
Despite the warm climate, Italians really like to wear black clothes at any time of the year. First of all, it's practical.
And in addition to that, the color makes the body look slimmer, and black clothing looks more elegant.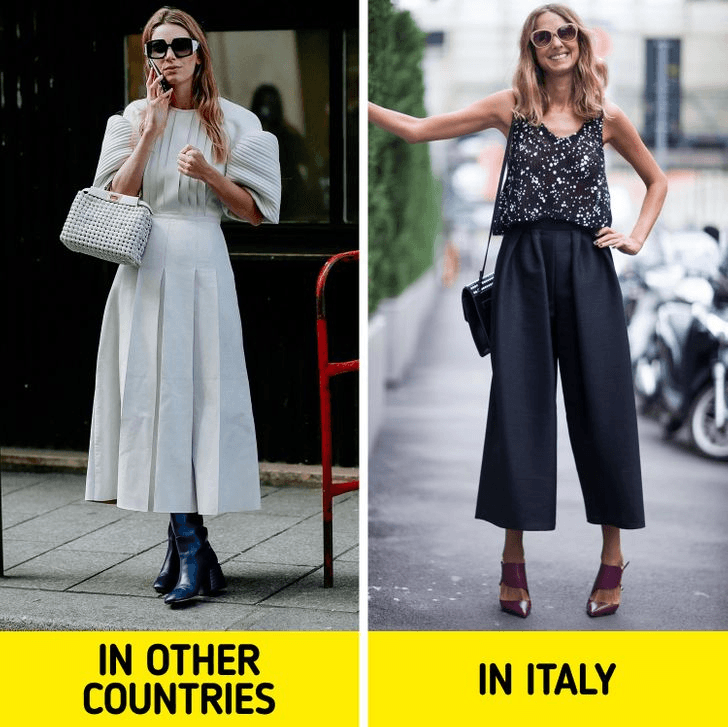 3. Hair is the pride and joy of any Italian woman
Italian women usually have thick and rather hard hair.
This means that ladies can do almost any form of styling, from hot styling or even a perm — their hair simply doesn't get as damaged.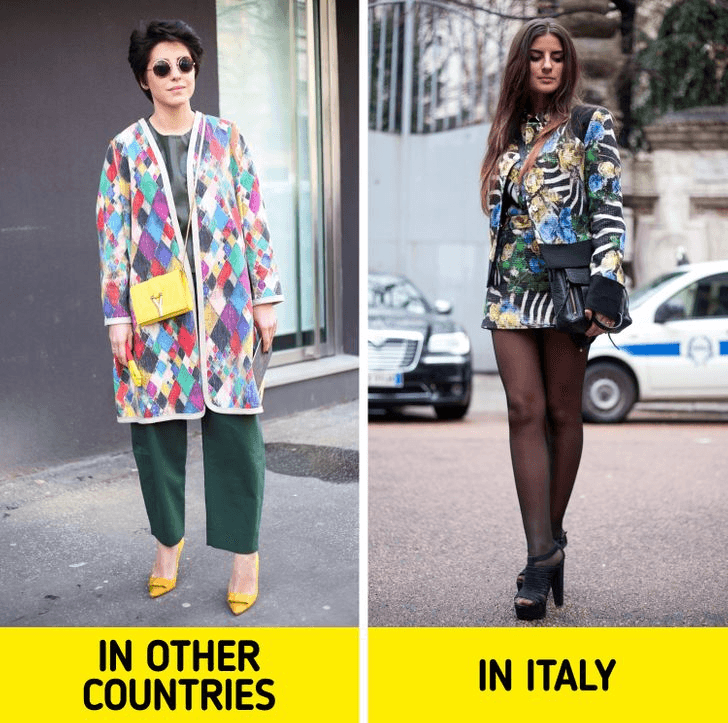 4. Skinny jeans are always trendy in Italy
As we mentioned above, Italian women love to emphasize their figure.
So while women in the rest of the world wore more trendy boyfriend jeans or mom jeans, Italian fashionistas continued to wear skinny jeans.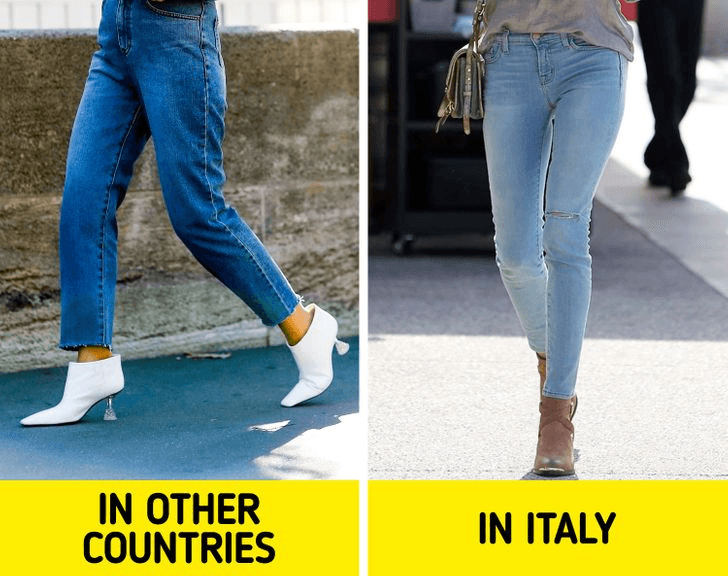 5. Women in Italy wear high boots without tights
We're accustomed to wearing high boots only during colder seasons and with a coat. Italian women think differently.
6. Italian women never forget to emphasize their waist with a belt
The belt is a very important wardrobe accessory for local women, as it instantly creates a slim and elegant silhouette.
The belt can be wide, narrow, functional, or purely decorative. Italian women always complement their outfits with a belt, whether it be a classic dress or palazzo pants.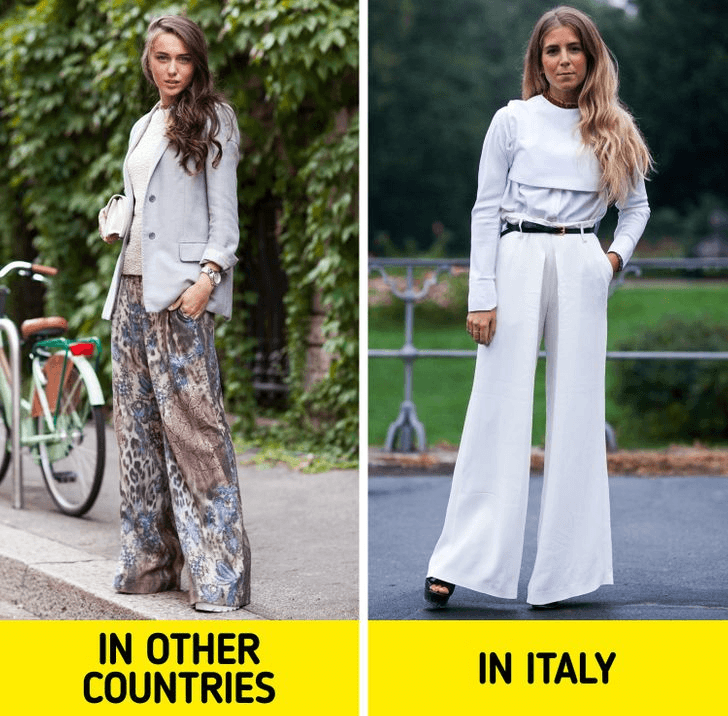 7. A trench coat is the best clothing item for cool weather
An irreplaceable item in an Italian woman's wardrobe is a classic, elongated trench coat of neutral hues.
It goes well with skirts, dresses, and jeans. Additionally, it can be complemented by any type of footwear, from sneakers to pumps.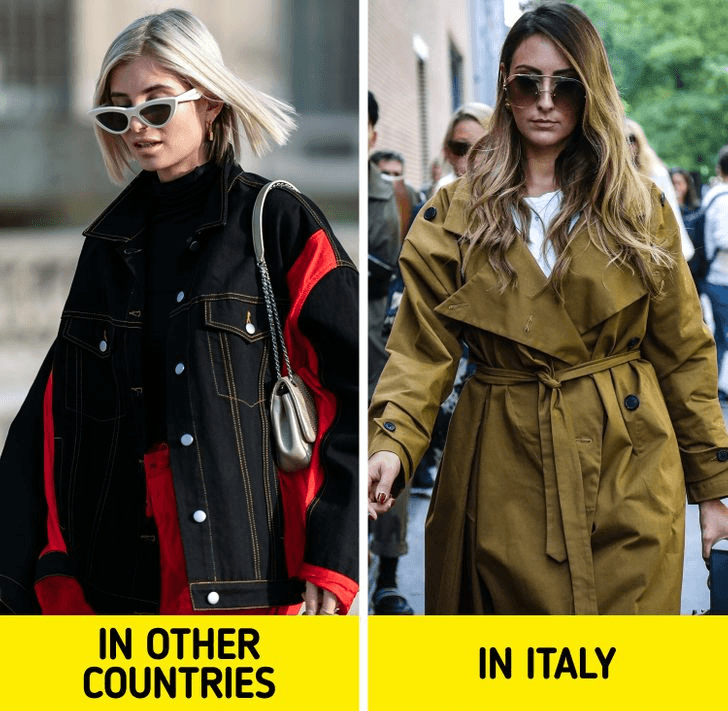 8. It's totally fine to carry a few bags
A handbag plays an important role in the wardrobes of Italian fashionistas.
For everyday life, they often choose cross-body bags that can also be worn on one shoulder. As for the accessories, you can opt for a chain strap.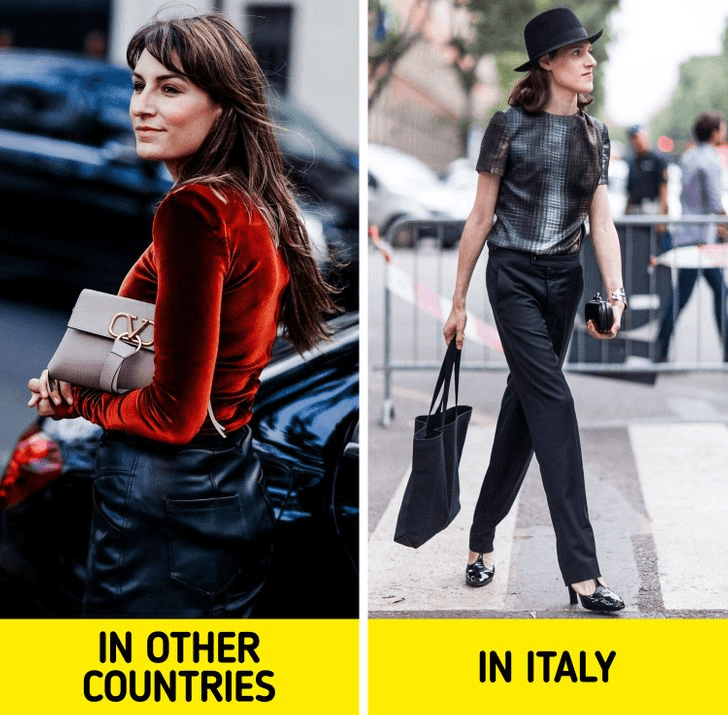 9. They wear a hat in any season
This is a popular and stylish accessory that can complement almost any look.
Of course, wide-brimmed hats are relevant in many countries in warm weather, but Italian women wear them regardless of the season.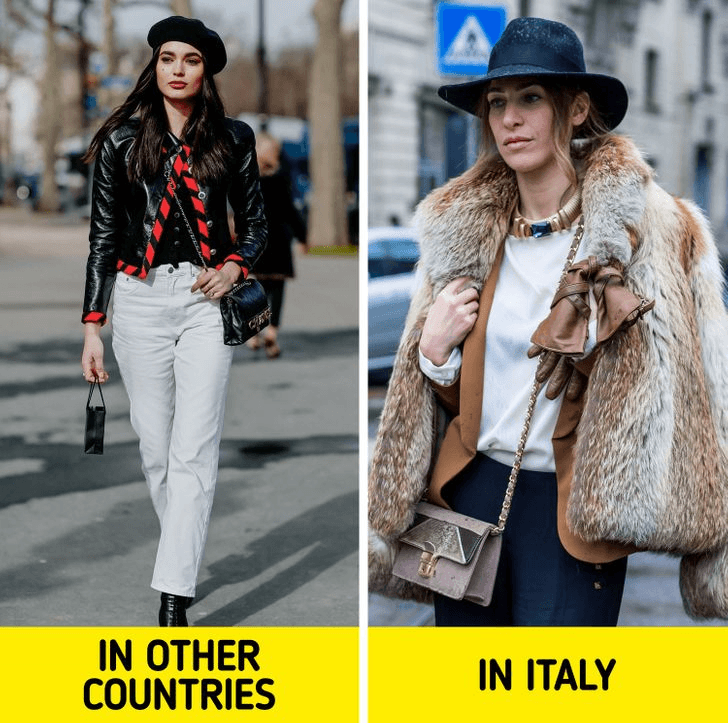 10. Italian women are not afraid to wear many rings at once
Many women love jewelry, but Italian women wear it in a very special way.
If other fashionistas are afraid to overload their look with unnecessary accessories, in Italy, you can often see many mix-matched rings on ladies' hands.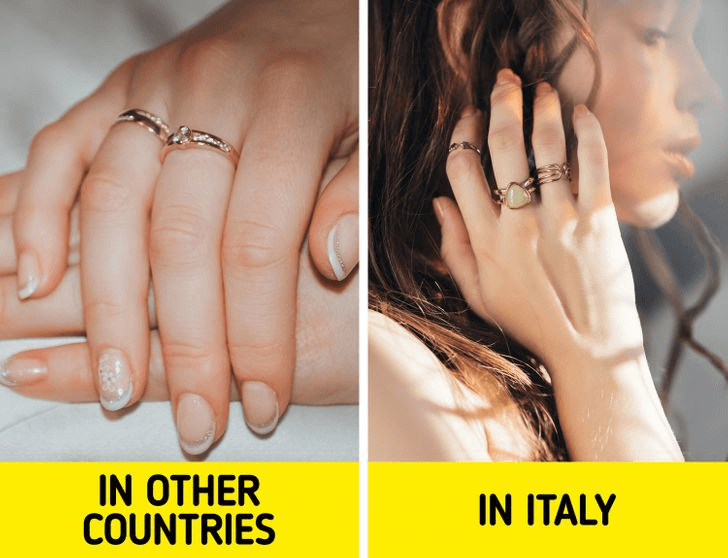 11. You can never have too many bracelets either
Apart from rings, Italian women love bracelets.
Perhaps this love of many layers of jewelry on their hands is caused by the fact that Italians are emotional and use a lot of gestures that attract attention to these body parts. Therefore, a lot of bracelets are an important attribute of Italian fashionistas.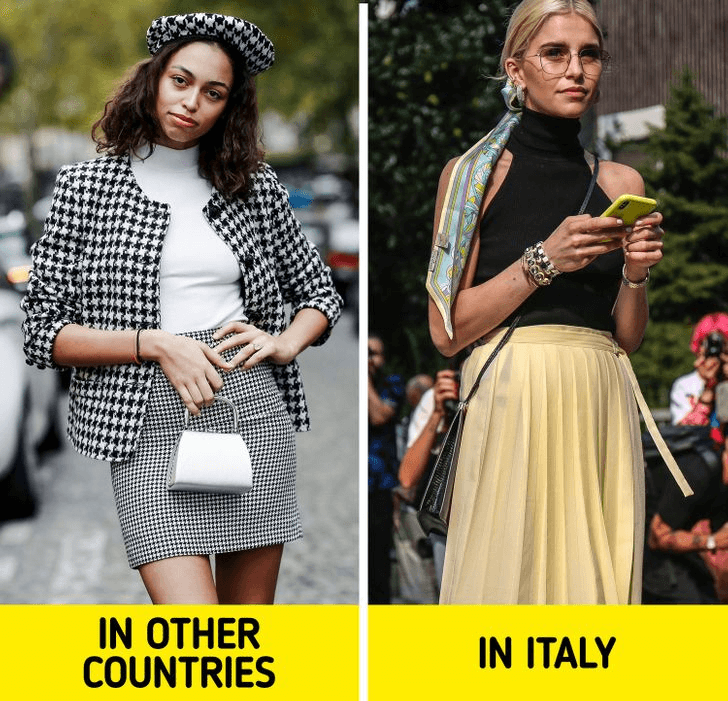 12. Italian women take care of the skin on their legs and arms
An important detail of a well-groomed Italian woman is the skin on her legs and arms.
Since many of the local women have dark hair by nature, they pay special attention to depilation. One method of removing unnecessary body hair is waxing.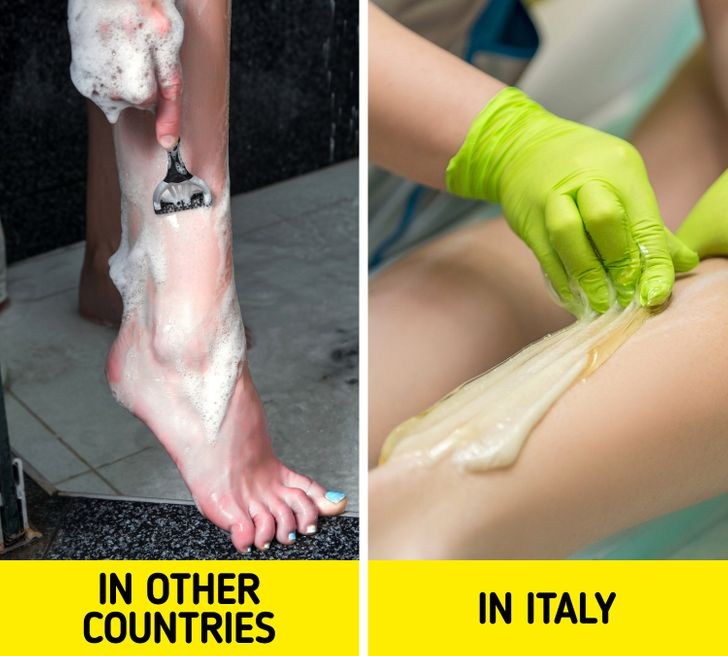 13. A basic wardrobe is a great investment
Italian women know how to look stylish without putting forth much effort.
All you need to do is buy a nice white blouse or T-shirt, some well-fitted jeans, and a classic black leather jacket.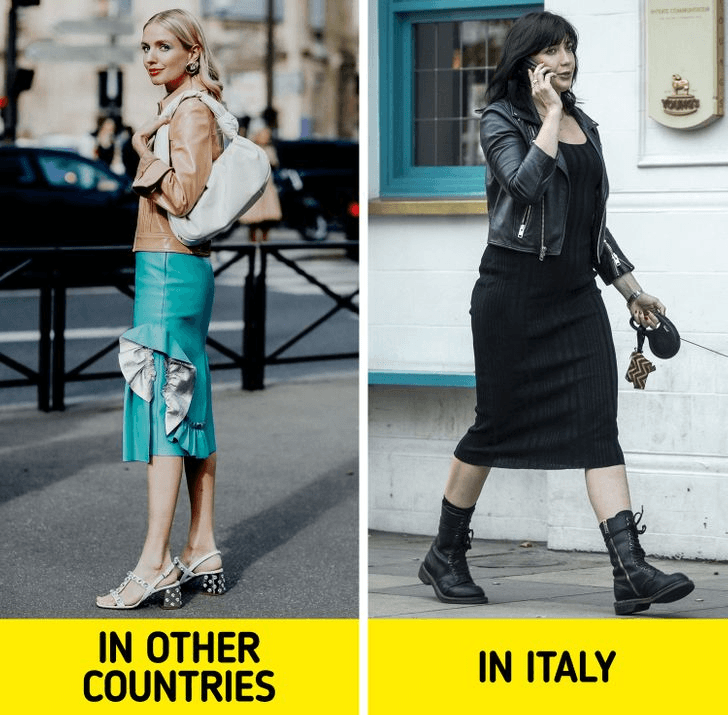 14. Italian women pay great attention to their shoes
Italian women will never choose boring shoes or ballet flats — they prefer a rich texture.
They like it when their shoes are decorated with feathers, crystals, or rhinestones. And it looks really impressive under the bright sun. Also, local fashionistas are very fond of masculine shoes.