Travel
Embark on an Epic Oregon Odyssey: A 72-Hour Adventure with Cannon Beach Delights
June is the best time to visit Oregon, but maybe I'm a bit biased since I've only been there once, and it happened to be in June. I took a long weekend trip with one of my best friends. We usually experience hot and humid weather in Florida, so going to Oregon in June was a refreshing change. The cooler, less muggy air was a welcome relief. We were lucky to have plenty of sunny days, and when it did rain, it was just a light drizzle. We didn't mind the rain during our hikes because it made the trees look even more enchanting.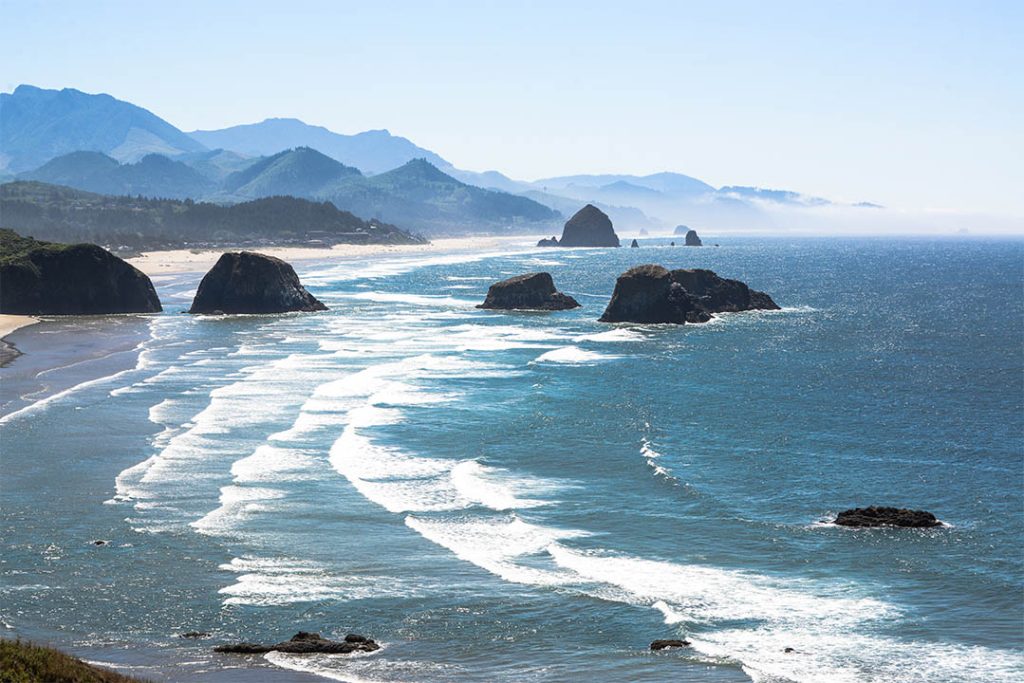 Our three-day Oregon adventure was perfect because we got to visit many places we had on our list. We stayed in Portland, which was great because it allowed us to enjoy the city life and indulge in some amazing food. Plus, it was conveniently located within a one to two-hour drive of Mount Hood and Cannon Beach, the two main destinations we were eager to explore. So, let's dive into the best way to spend three days in Oregon
Day 1: Setting Out on an Oregon Adventure of Spectacular Hiking
Mount Hood National Forest is only about an hour and a half's drive from Portland. But before you leave the city behind, I'd highly recommend grabbing some delicious breakfast sandwiches and a cup of chai or coffee to take with you on the road. There aren't many dining options on the way to Mount Hood, so it's a smart move.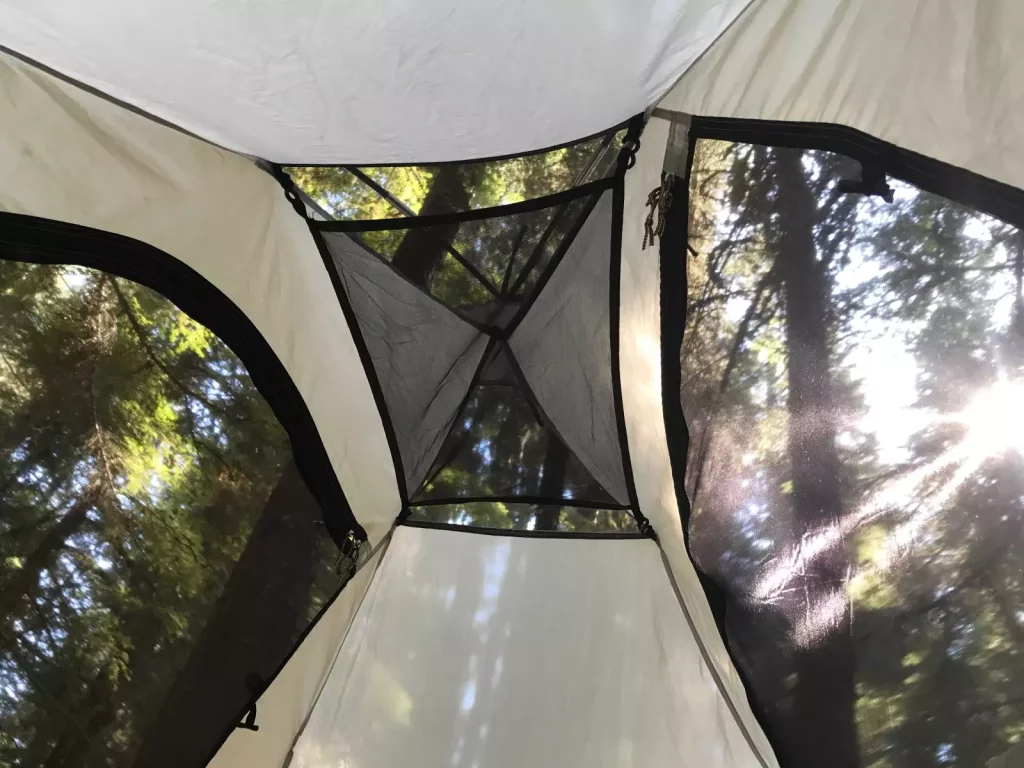 Our adventure kicked off with a trek to Mirror Lake, and let me tell you, it was like stepping into a storybook. We hit the trail at around 7:30 AM, and it felt like we had the whole place to ourselves. When we reached the lake, there was a touch of morning fog and a light drizzle, but that didn't deter us. The real magic of this hike was the journey itself, surrounded by the lush, vibrant forests. Not many places in the world can boast such a sight.
After that, we drove another 20 minutes to reach Tamanawas Falls Trail, and it was like entering an enchanted realm. Streams, a variety of trees and plants, and the warming embrace of the emerging sun made it feel otherworldly. Coming from a place where the land is mostly flat, the intricate layers of this trail left me utterly captivated.
Day 2: The Scenic Journey from Portland to Cannon Beach, Where Beauty Takes the Wheel
Our journey began in Portland, and we hit the road on US Route 26, winding our way through the picturesque Clatsop State Forest. Thanks to a two-hour time difference, we were up and out the door bright and early. This early start made the drive even more special as we got to witness the sunrise and the gentle morning mist. It wasn't the main highlight of our day trip to Cannon Beach, but it sure was a breathtaking way to kick things off!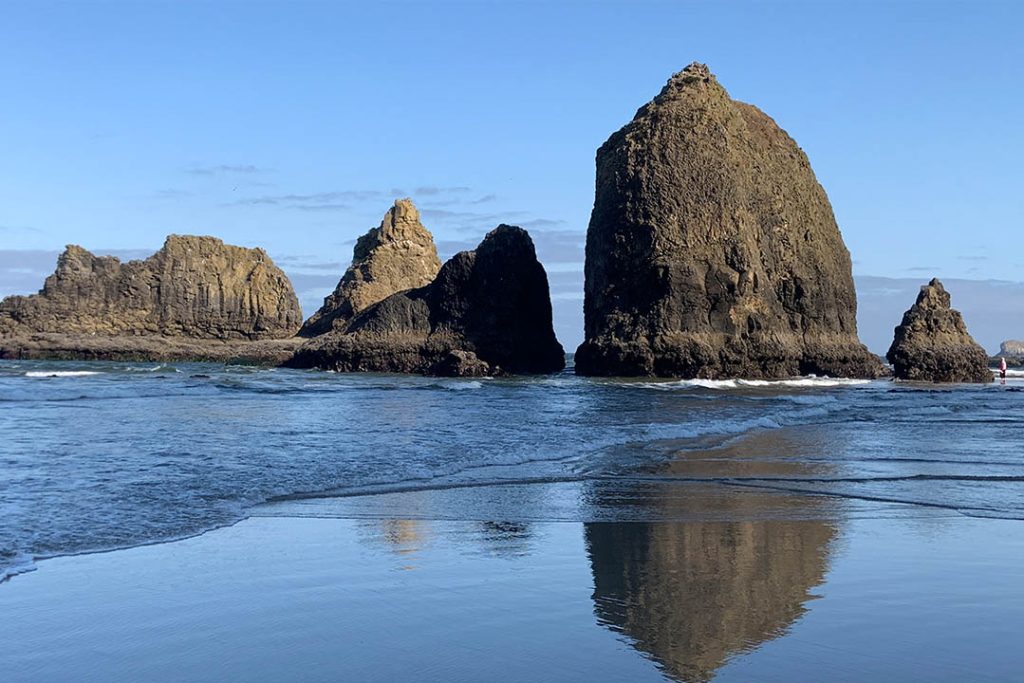 Upon arriving in Cannon Beach, we made a quick pit stop at a grocery store conveniently located near the main access point to Cannon Beach. We loaded up on sandwiches, fresh fruits, coffee, and chai to fuel our adventure.
Between the grocery store and the primary entrance to Cannon Beach, there was a spacious parking lot that had hardly any cars parked yet. We drove right up to the front and strolled directly onto the beach. There, Haystack Rock, the most iconic rock formation in Cannon Beach, rose majestically from the ocean. It looked somewhat like the limestone formations you'd find in Thailand, but with the added bonus of pleasant, non-humid weather – a truly unique sight for the United States.
Ascending the Heights: A Hike Beyond the Beauty of Cannon Beach
After soaking in the initial beauty of Cannon Beach, we hopped back into our car and headed a bit further north along the coast to Seaside. We parked at the entrance to Ecola State Park and embarked on a hike leading us to Crescent Beach, which is a little way north of Cannon Beach. This adventure treated us to stunning views from above, along the trail descent, and on the sandy shores below.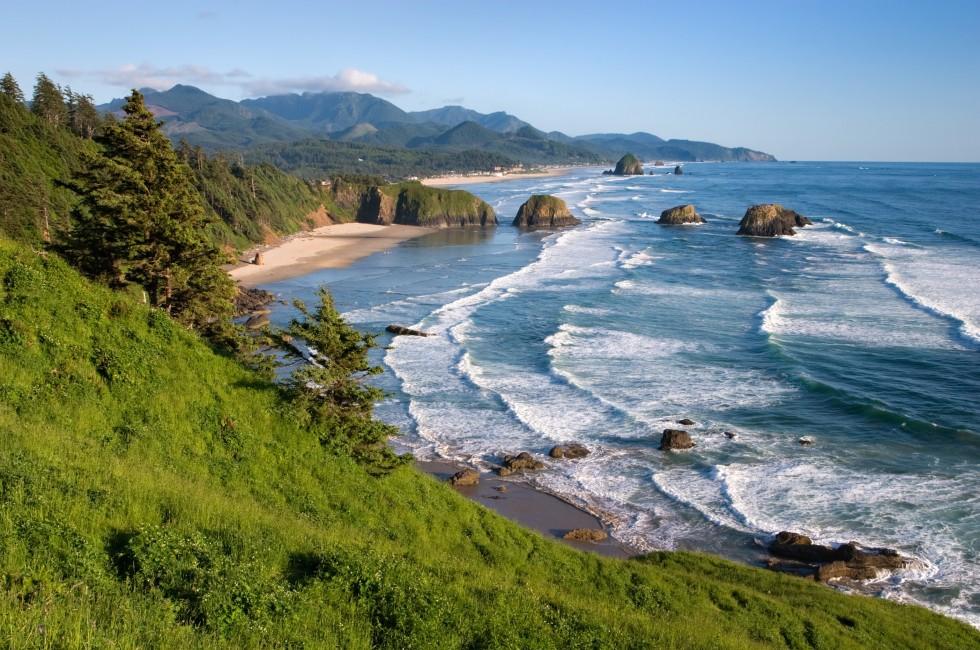 Once again, we were blessed with the best weather! The day was clear and sunny, allowing us to gaze up the coastline and capture a breathtaking perspective of Crescent and Cannon Beach from a viewing point just a short stroll from the parking area, right before we embarked on the scenic hike down.
Day 3: Portland's Day of Chinese Charms
On our last day, we started with a short 30-minute drive to Multnomah Falls. We did a quick and easy hike on a paved path to enjoy more stunning views. It was the perfect way to limber up our legs after two days of hiking. Afterward, we returned to the city for a delightful Sunday brunch.
Our primary reason for coming to Oregon was to explore its breathtaking hikes, but there was one city spot we couldn't miss: Lan Su Chinese Garden. This hidden gem occupied a single block in downtown Portland and was like stepping into a magical world.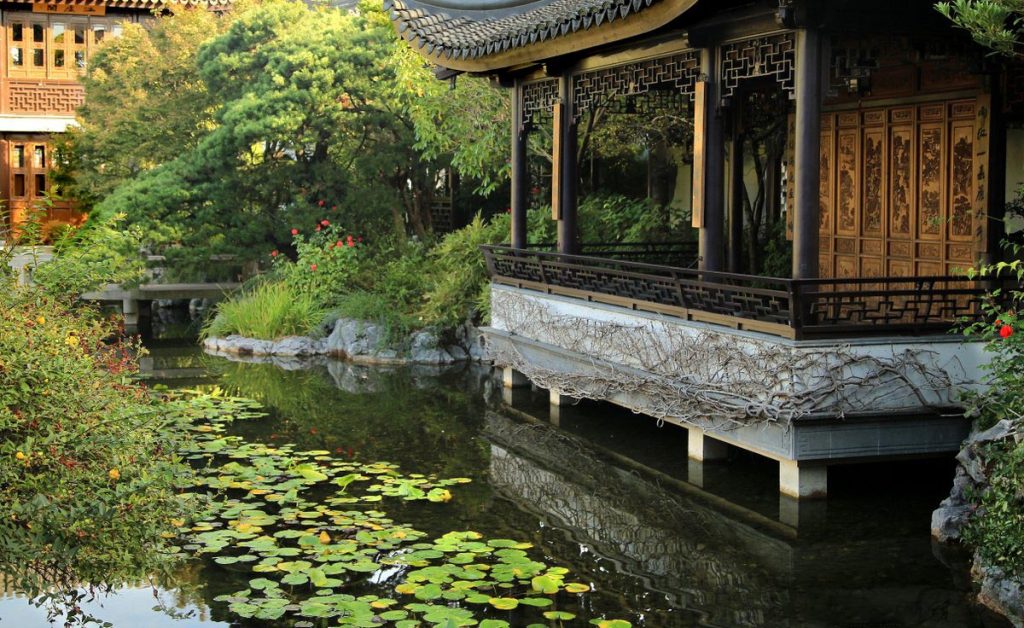 Interestingly, our third day in Oregon happened to be the rainiest day of our trip. Surprisingly, this made our visit to the Chinese garden even more enchanting. We grabbed some hot teas from a cozy little tea house tucked away in the garden and strolled through the lush landscapes, occasionally seeking shelter from the rain. Regardless of the weather forecast, it's a good idea to bring a rain jacket!
As it was the fourth day of our adventure, we decided to spend more time in the city and indulge in some of the best Thai cuisine at Paadee Thai Restaurant. It served as a fantastic farewell meal before we headed to the airport for our red-eye flight.
I hope you found our 3-day Oregon trip itinerary with Cannon Beach enjoyable! Please share your thoughts and comments below.