Travel
Best time to go to Machu Picchu
This post will discuss the best time to go to Machu Picchu. Machu Picchu is a well-known tourist attraction in Peru in a tropical jungle on top of a mountain. It is Peru's most popular tourist destination and is regarded as the country's top tourist attraction. The most visited destination in Peru is Machu Picchu, the ceremonial hub of the Incas. Built approximately 1450 AD, the ancient sanctuary represents the Incan Empire. It was declared one of the World's New Seven Wonders in 2007 and a UNESCO World Heritage Site in 1983. Due to its diverse natural and cultural treasures, Machu Picchu is one of the most popular tourist destinations.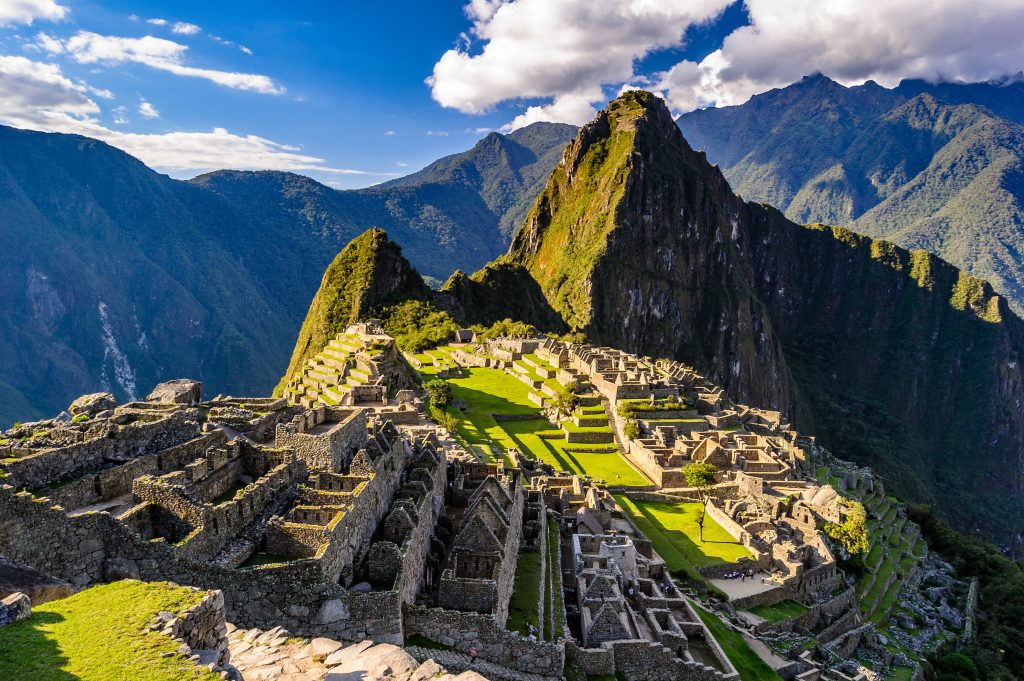 Factors to Consider When Choosing the Best Time to Visit Machu Picchu
Weather conditions
Because Machu Picchu is situated in a tropical cloud forest, there are yearly variations in the weather. Humidity, warm air, and rain are the defining characteristics of the climate of Machu Picchu. The wet and dry seasons separate the year into two distinct halves. The rainy season in Machu Picchu lasts from November to March, with February seeing the most rainfall. From May through October, Machu Picchu experiences its dry season. June, July, and August are arid months. The days are mild, with an average temperature between 17 and 19 °C. The humidity of Machu Picchu is about 91% during the wet season, while the typical temperature varies from 54 to 75 degrees Fahrenheit (12 to 24 degrees Celsius). Machu Picchu has the wettest weather in March and the driest in June. July is the coolest month, while September is the warmest.
Crowds and Tourist Season
Tourism industry experts say the best time to visit Machu Picchu is from May to September. Every day at this time, more than 2,000 people arrive. The busiest time of year for tourists visiting Machu Picchu falls at the height of the dry season. The most active months are July and August, so tourists should plan on standing in line to board the bus from Aguas Calientes up to the location and pass through the main gate at Machu Picchu. To avoid crowds while coming during the busy season, getting there as early as possible or in the afternoon is advised. Visitors may think about going in the off-peak months (April to May, September to October, and November) if they'd instead escape the crowds.
Prices and Availability
The Machu Picchu tourism season has a significant influence on costs and inventory. Some of the effects are as follows:
Prices:
Prices for lodging and trips often rise during the peak season (May to September). In January 2017, the Peruvian Ministry of Culture raised the costs for visiting historical sites all around the country, including Machu Picchu. Two tickets are required for those planning to remain the whole day.
Availability:
It might be challenging to book popular lodging and trips during the busy season. A limited number of entry tickets are available, and during the most active months, these tickets may sell out very rapidly. To guarantee tickets and permissions, making reservations well in advance is required.
Impact on culture:
The enormous sums of money tourism brings to Peru benefit the economy and may also influence culture. A visit to Machu Picchu is now more often associated with tourist hordes and selfie sticks than with a location of beauty as the number of visitors has increased. To optimize visitor flow and ease congestion, especially during peak season, the Peruvian government has implemented measures to regulate the flow of tourists.
Optimal Times of Day to Explore Machu Picchu
The best times of day to visit Machu Picchu are between 6:00 and 10:00 in the morning and after 2:00 in the afternoon, advises a travel expert. Fewer people are around, and the lighting is better at these times. Early arrivals allow visitors to see the dawn and avoid the morning and afternoon rush hour crowds. A great time to visit Machu Picchu is after 3 p.m. If visitors prefer to sleep in after 3 pm is another excellent time to visit Machu Picchu. It's also crucial to be aware that there are certain hours of the day when travelers are permitted on the Inca Trail to Machu Picchu. Visitors should consult their tour operator to confirm the specific hours and make travel arrangements accordingly.
What are the benefits of visiting Machu Picchu during the rainy season?
It can be advantageous to visit Machu Picchu during the rainy season, which usually lasts from November to March. Here are some advantages of traveling during this time:
Fewer people
The rainy season is considered the low season, meaning there are fewer tourists than the high season. As a result, Machu Picchu is less busy to visit.
Lush Greenery
The rainy season brings ample rainfall, which nourishes the surrounding vegetation and creates a vibrant and lush landscape. The hills and terraces surrounding Machu Picchu are covered in lush greenery, providing a picturesque backdrop for your visit.
Hot temperatures
In addition, Machu Picchu has the most excellent temperatures during the rainy season. Average temperatures range between 54°F and 75°F (12°C and 24°C), with a potential high of 79°F (26°C). Warm weather makes exploring the area more pleasant.
Cheaper and more accessible to buy tickets
Flights, accommodation, dining, and additional excursions can be found at low prices. Additionally, tickets to Machu Picchu may be easier to obtain as there is less demand during peak season.
Other Considerations
Keep the following points in mind while thinking about additional factors for visiting Machu Picchu:
New Rules and Regulations
Since 2017, the Peruvian government has issued new guidelines for tourists visiting Machu Picchu. Knowing and following these rules is essential if you want your trip to go well.
Advance ticket purchase
Getting your admission tickets to Machu Picchu in advance is strongly advised. Planning is essential as tickets can sell out fast, especially during peak periods. It is advisable to rely on something other than purchasing tickets at entry.
Rain gear
It rains in Machu Picchu throughout the year, especially during the rainy season. Packing rain gear such as a raincoat or poncho and waterproof boots. Being prepared for rain will make for a more pleasant trip.
Cultural Preservation
Machu Picchu is a valuable cultural heritage. Thus, it is essential to protect and maintain its integrity. Visitors must abide by the rules set by the authorities, which include refraining from climbing or touching the ruins and being mindful of their surroundings.
Alternative routes and licenses
There are other ways to get to Machu Picchu outside the traditional Inca Trail, such as the Salkante Trek or the Lares Trek. These routes should be planned and reserved in advance as additional permits may be required.
By considering these factors, tourists to Machu Picchu will have a more pleasant and well-prepared trip.
How has tourism impacted the local culture in Machu Picchu
The impact of tourism on the local culture of Machu Picchu is significant, both positive and negative. Here are some ways tourism has affected local culture:
Positive Effects:
Economic Benefits:
The area has received significant economic benefits from the fame of Machu Picchu. That means jobs and cash benefits for residents.
Cultural exchange:
Visitors can more easily share cultural ideas with locals and learn about their customs thanks to tourism.
Negative Effects:
Heavy traffic:
The traffic brought by the large number of visitors to Machu Picchu severely affects the environment and the visitor experience.
Cultural commodities:
Some believe that the success of Machu Picchu has reduced its culture to a tourist attraction due to the commercialization of local culture.
Impact on the environment:
The growth of tourism has exacerbated environmental problems, including pollution.
The Peruvian government has developed new laws and regulations to manage the influx of visitors and protect the area to minimize the harmful effects of tourism.
Conclusion
Machu Picchu is a famous tourist attraction in Peru, in the middle of a tropical forest on top of a mountain.
The dry season (May to October) is the most beautiful time to visit Machu Picchu. However, it is also the busiest time of the year.
August is the busiest month, with over 2,000 tourists arriving daily, while the peak season (May to September) has higher costs and limited availability of accommodation and excursions.
For less traffic, the best times to visit Machu Picchu are between 6:00 a.m. and 10:00 a.m. and after 2:00 p.m.
Tourism's positive and negative effects on Machu Picchu's indigenous culture include economic benefits, cross-cultural exchange, conservation initiatives, overpopulation, cultural commercialization, and environmental impacts.