Top 10
Top 7 Coolest Airplanes in The World
1. Brussels Airlines
Brussel Airlines has five special liveries in its fleet, but our favorite is, hands down, Rackham, their Tintin-themed Airbus A320.
Herge, the cartoonist who created the series The Adventures of Tintin, was Belgian and celebrated throughout the country, hence this cool tribute by Brussels Airlines…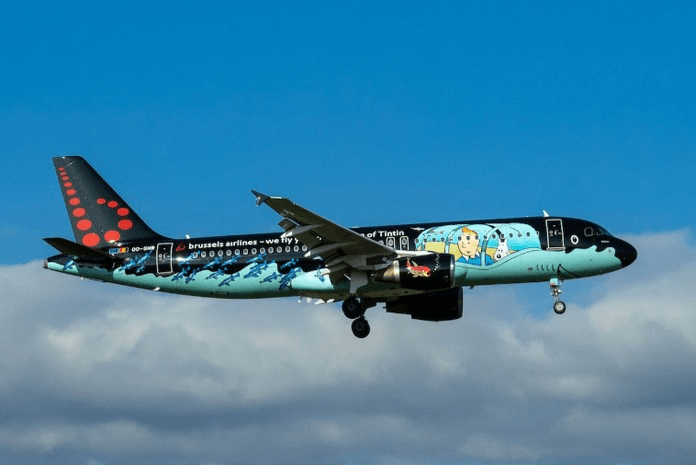 2.Qantas Airlines
Through it Flying Art Series, the Australian carrier has been honoring Aboriginal and Torres Strait Islander culture since 1994 with five different liveries created by Indigenous-owned design agency, Balarinji, and aboriginal artists.
Latest aircraftin the Flying Art Series is the Dreamliner Emily Kame Kngwarreye…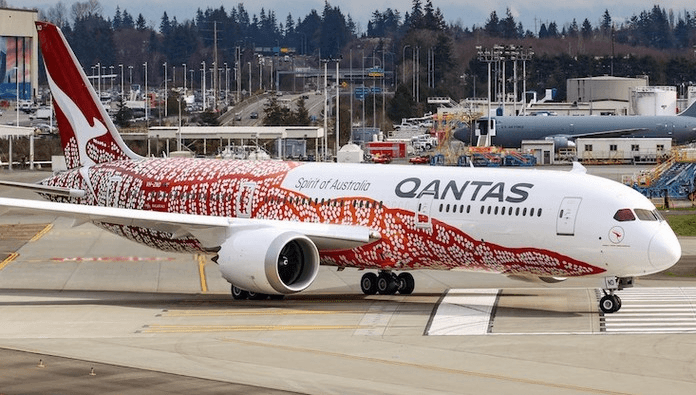 3.Amirates Airlines
In May 2015, Emirates airlines banned hunting trophies of elephants, rhinos, lions, or tigers on its aircrafts; In November 2015, the airline started flying 4 Airbus A380s
…with a United for Wildlife livery to further raise awareness of the dangers the illegal trade of wildlife poses to the natural World.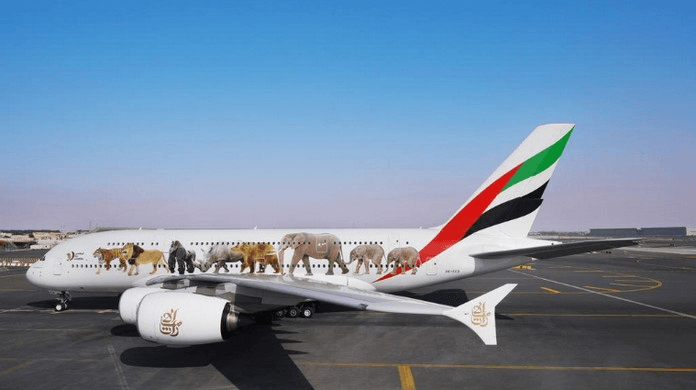 4.Icelandair
Icelandair decorated one of its airplane with a representation of the natural phenomenon all visitors to Iceland hope to see: the northern lights.
The Hekla Aurora is a Boeing 757 wrapped in a dark blue and green livery that looks like the Icelandic skies when it is lit up by the aurora borealis.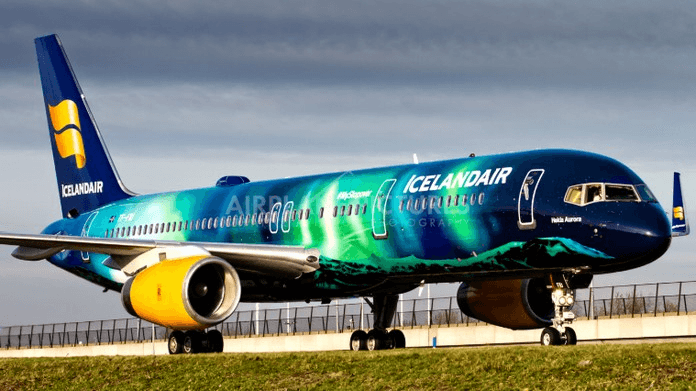 5.Rossiya Airlines
Like Emirates, the Russian carrier Rossiya Airlines devoted some of its airplanes to the cause of wildlife conservation.
The nose of one of its Being 747s features the face of a beautiful Siberian tiger, a species of big cat that is gravely endangered due to excessive hunting and poaching.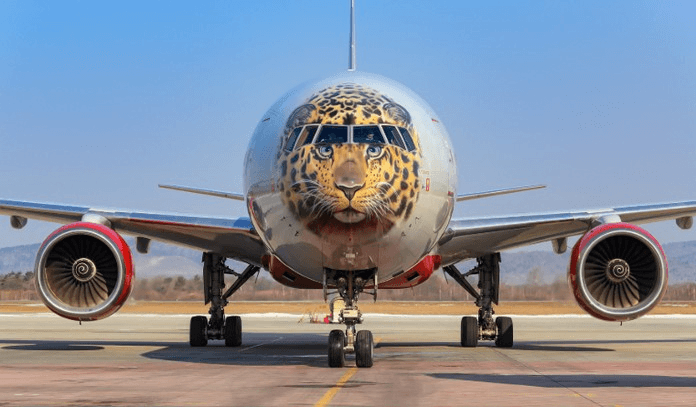 6.WestJet
The Canadian carrier loves Disney so much that it has two Disney-themed Boeing 737s. In 2013, WestJet and Walt Disney Parks & Resorts (Canada) presented,
…The Magic Plane, a stunning, Fantasia-themed aircraft that performed a very fitting inaugural flight from Calgary, AB to Orlando, FL, home of Disney World.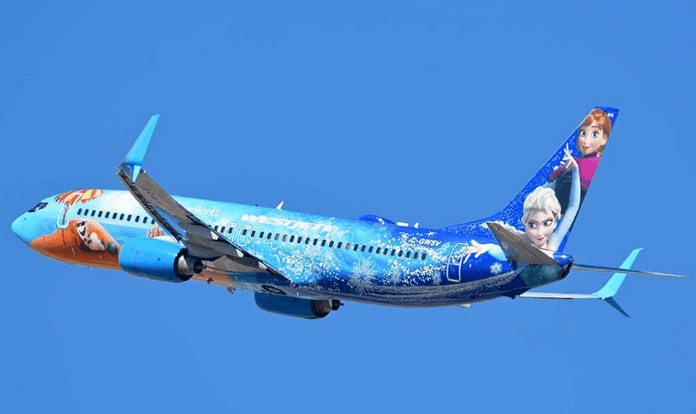 7.ANA
ANA (All Nippon Airways) has four Star Wars-themed aircrafts in its fleet: the STAR WARS JETS. From R2-D2 to BB-8 to C-3P0 and the STARWARS ANAJET,
…the Japanese airline is dedicated to please fans of the Star Wars franchise with some cool liveries. For the schedules/itineraries of each of these aircrafts