Top 10
Top 10 Most Expensive Yachts in the World
10) Al Mirqab: $250 Million
The former Prime Minister of Qatar, Hamad Bin Jassim Bin Jaber Bin Muhammad Al Thani owns the tenth most expensive yacht in the world.
This 130 meter long luxury toy named Al Mirqab is only 7 years old.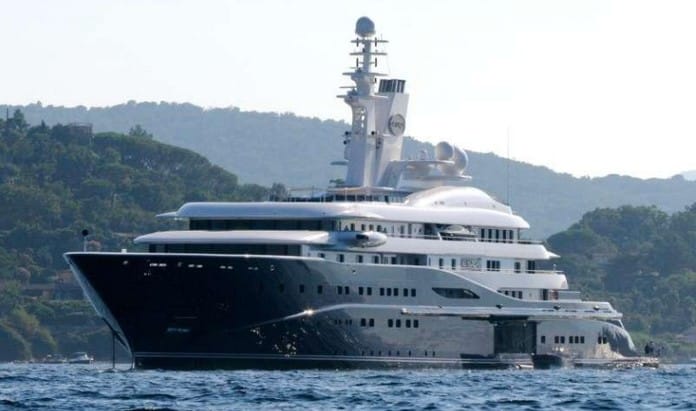 Owned by the Russian billionaire Alisher Usmanov, Dilbar is worth $300 Million net. Usmanov uses this luxury toy to pay visits to his private islands.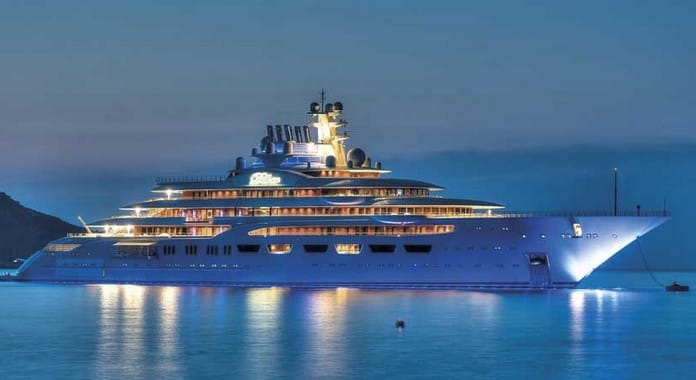 The Pelorus is a yacht worth $300 Million owned by the Hollywood mogul David Geffen. It was built for a arab businessman but Roman Abrahamovic bought it.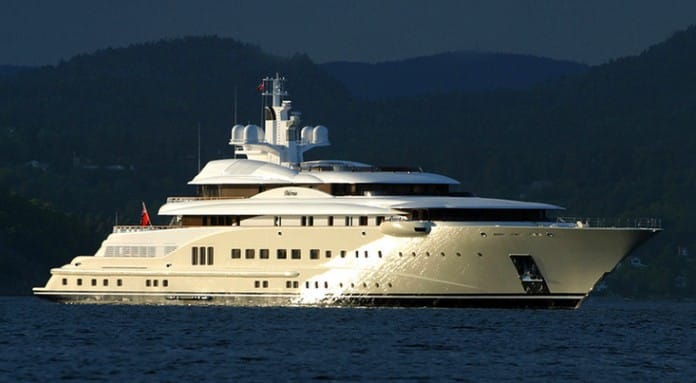 Owned by the Sultan of Oman, Qaboos Bin Al Said Al Said, this super yacht is 155 meters long and can accomodate 70 guests and 170 crew members.
Al Said is worth $300 Million and has a helicopetr pad, elevator and a theater.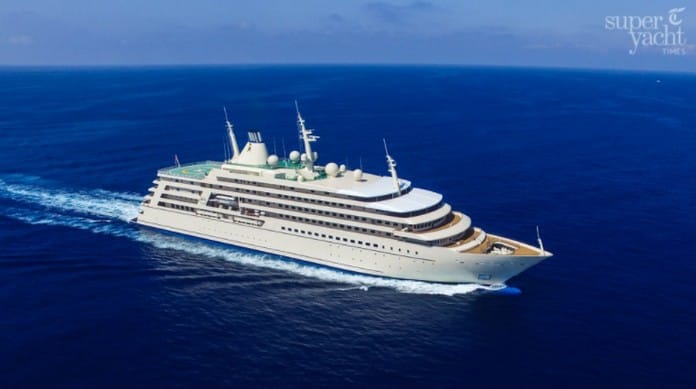 The Radiant is a 360 foot super yacht owned by the Billionaire car dealer, Abdullah Al Futtaim from UAE.
This yacht can accommodate 20 people and it has a gym, jacuzzi and a garage.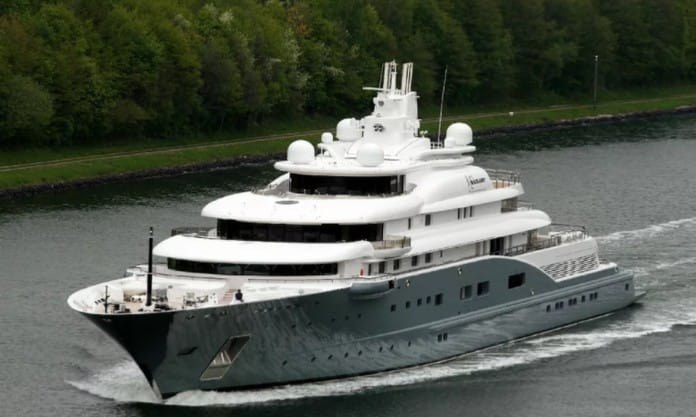 Serene is a italian design yach which is worth $330 Million and it is currently owned by yet another russian billionaire Yuri Scheffler.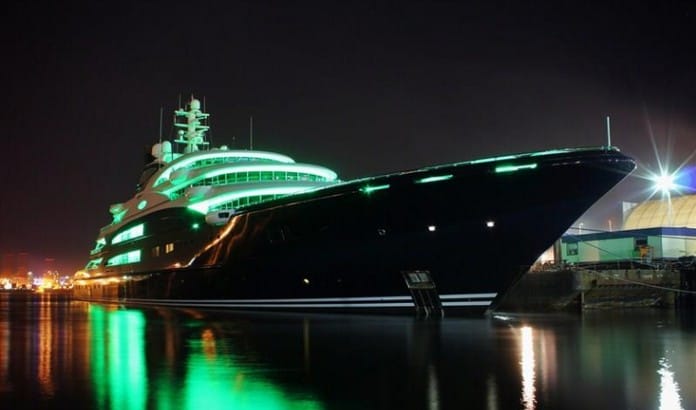 This beautiful and elegant yach was designed by Phillipe Starck and it is owned by yet another Russians billionaire Andrey Malnichencko.
It has beds that rotate by clicking to get a clear view of the sunrise and sunset.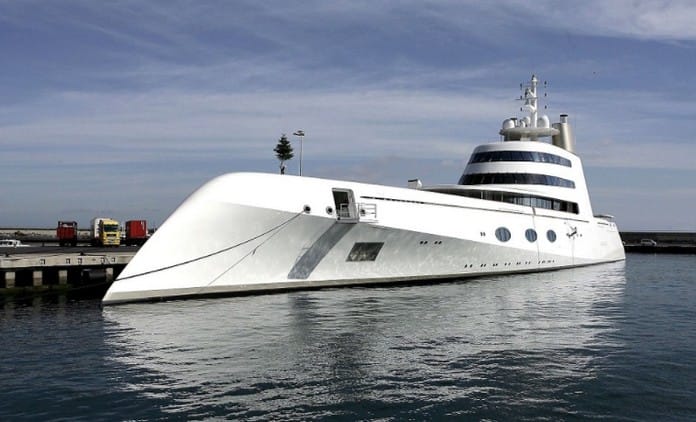 This super yacht was designed and produced by Lurssen Yachts in 2012.
It has a helicopter pad, jacuzzi, garage for supercars, gym and a movie theater. The Topaz is worth around $530 Million.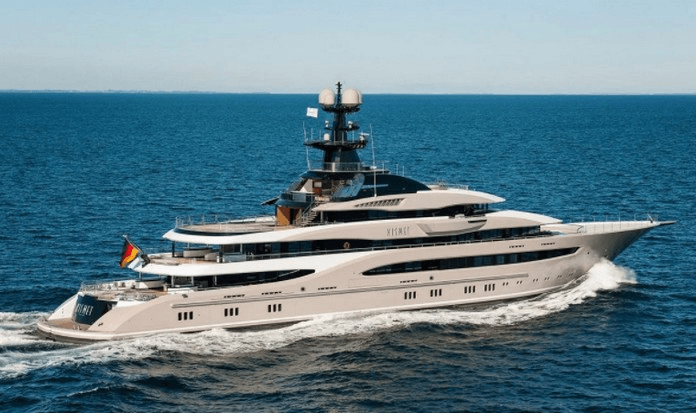 Azzam is the longest yacht in the world and it is owned by the President of the United Arab Emirates, Sheikh Khalifa Bin Zayed Al Nayhan who is worth $18 Billion.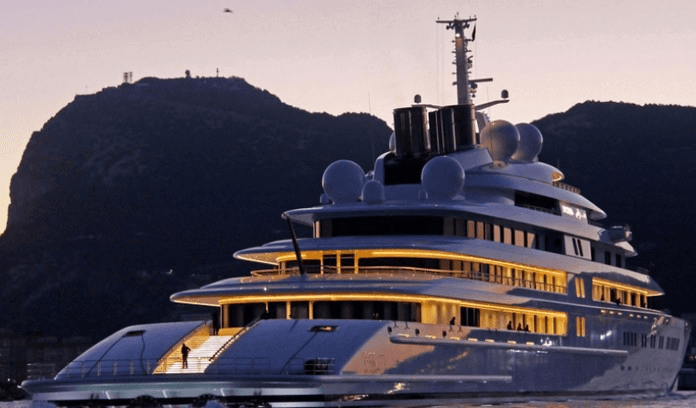 The Eclipse is the world's most expensive yacht to date.
It is owned by the russian Billionaire Roman Abrahamovic. Eclipse has 2helipads, cinema, restaurant, disco, hair and beauty salon and weapons to attack enemies.