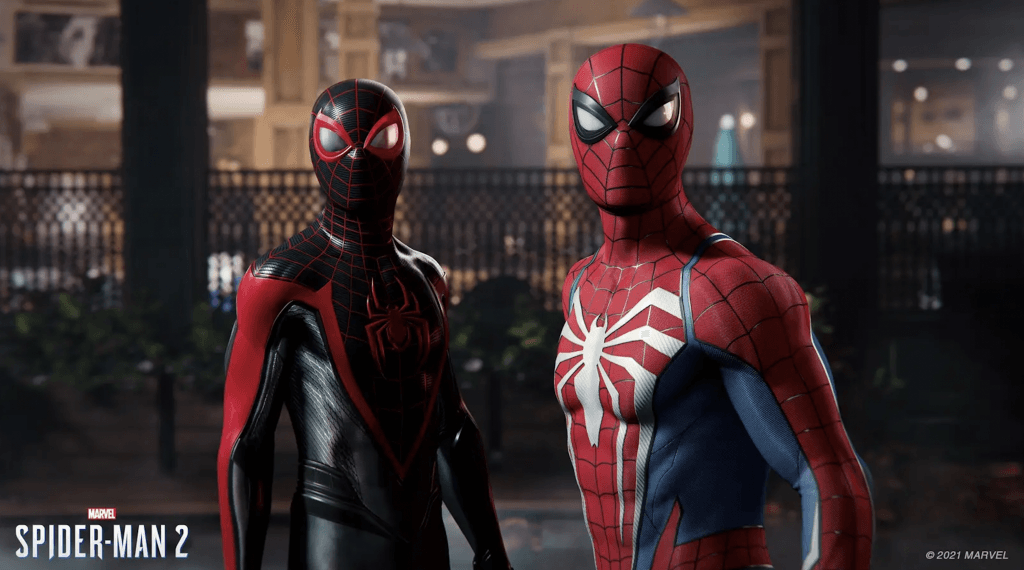 In 2023, Spider-Man 2 will be released for the PlayStation 5. The newest game bringing back Peter Parker and Miles Morales from Insomniac Games' previous PlayStation Spider-Man games to battle Venom. Spider-Man 2 will be unique to the PS5, unlike the other versions of Spider-Man: Miles Morales. This was a cross-generational release on both PS4 and PS5.
The brief teaser trailer showed both Spider-Men teaming up to take on a variety of goons while a mysterious man expresses his desire for a true challenge, a gauntlet that is taken up by iconic Spider-Man villain Venom.
It's unclear whether Venom will join Peter and Miles as a playable heroes in Spider-Man. Maybe players will be able to battle for or against him.
Check out: Spider-Man No Way Home First Trailer Unfolds a Whole New Adventure