Politics
NO WAY: DOJ balks at releasing Mar-a-Lago search warrant affidavit over witness threats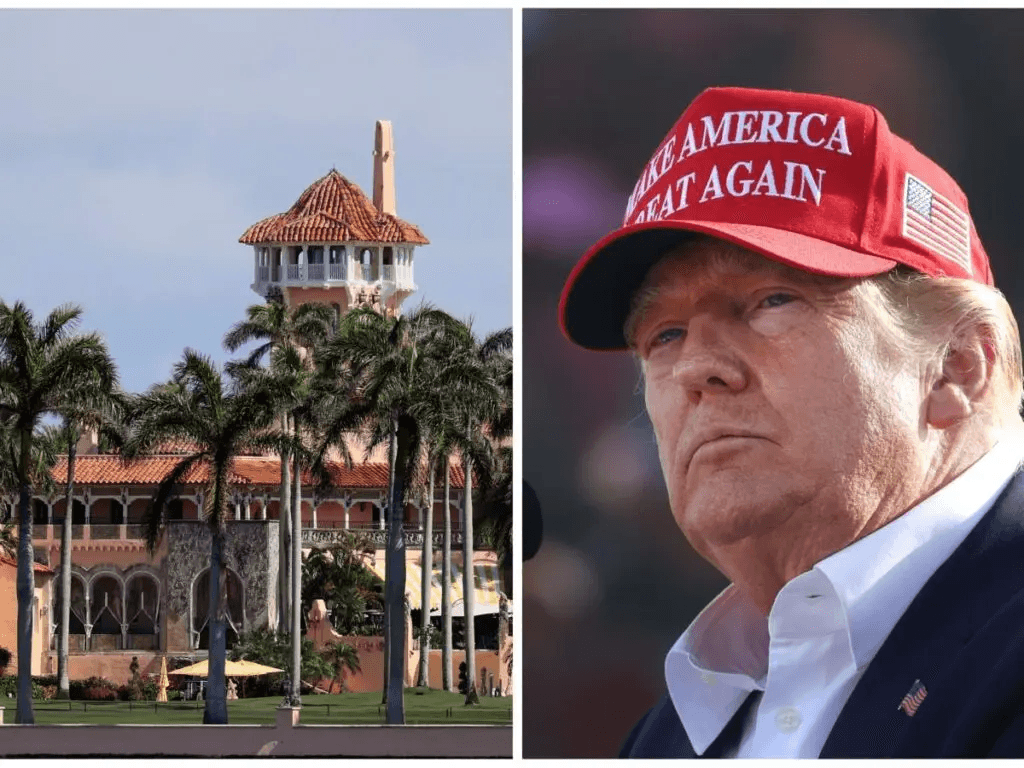 While the Justice Department has released a copy of the search warrant issued to authorize the FBI visit to Donald Trump's Mar-a-Lago residence last week — as well as a broad inventory of the items that it seized — the DOJ is opposing the request by many Republican lawmakers and Trump allies to see further documentation that would give more details of the reasons for the sudden search, including the affidavits used to convince the judge to issue the warrant.
POLITICO's Kyle Cheney posted excerpts of the Justice Department's response to a request to unseal that affidavit and other materials related to the search and the filing indicates that, while we may get to see a little more than the DOJ has already provided, it opposes the release of the underlying FBI affidavit because doing so could threaten the unspecified ongoing investigations that are continuing.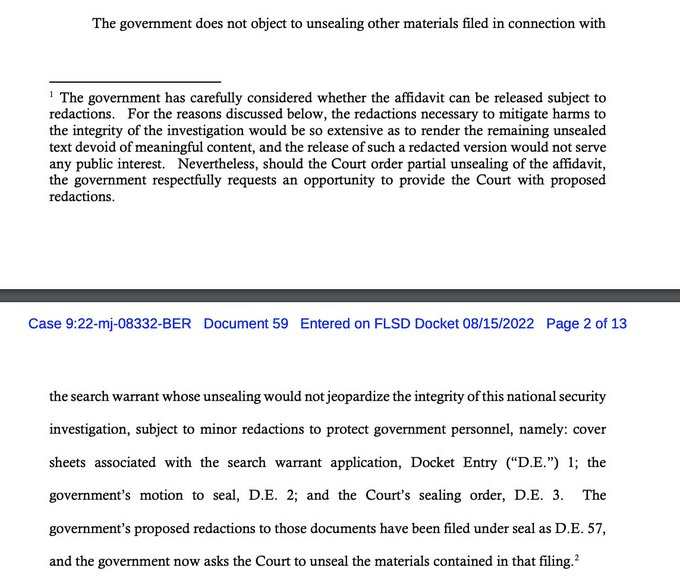 The DOJ specifically cites the attack on a Cincinnati FBI office this past weekend as a reason to keep the affidavit — and the identities of the people who provided testimony to their investigation — under seal.
Not only is the threat of violence and intimidation a major inhibiting factor for the cooperation of potential and existing witnesses, but the highly classified nature of the materials found in Trump's possession makes complete transparency impossible for anyone without the highest security clearances.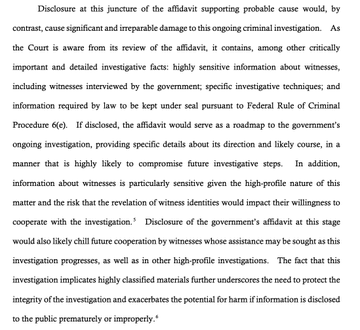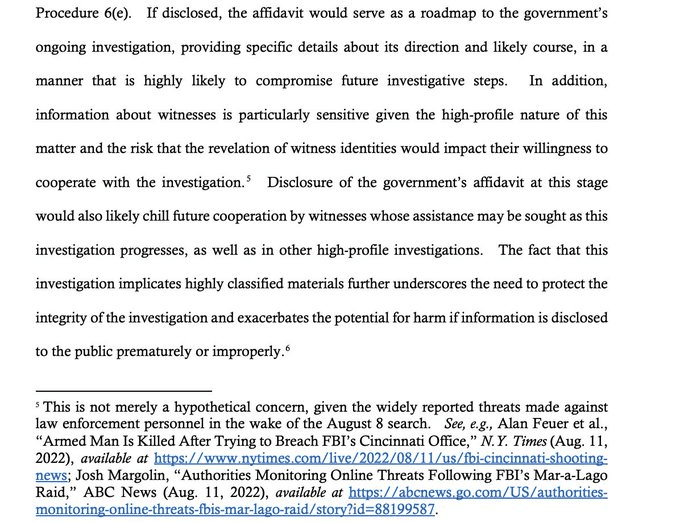 While the judge has yet to rule on the motion to unseal the affidavit, it's likely that the DOJ's response to the motion will result in a ruling that would at best deliver a document to the public that is so highly redacted as to be of little use to anyone trying to figure out exactly who and what the Justice Department is actually investigating.
As the DOJ says in its filing:
"The government has carefully considered whether the affidavit can be released subject to redactions," the filing says in its first footnote. "For the reasons discussed below, the redactions necessary to mitigate harms to the integrity of the investigation would be so extensive as to render the remaining unsealed text devoid of meaningful content…"
The DOj's position also seems to suggest that it is deadly serious about investigating the crimes that they suspect. which at this point includes the following statutes: