World
Trending
"I love you guys and keep me in your prayers"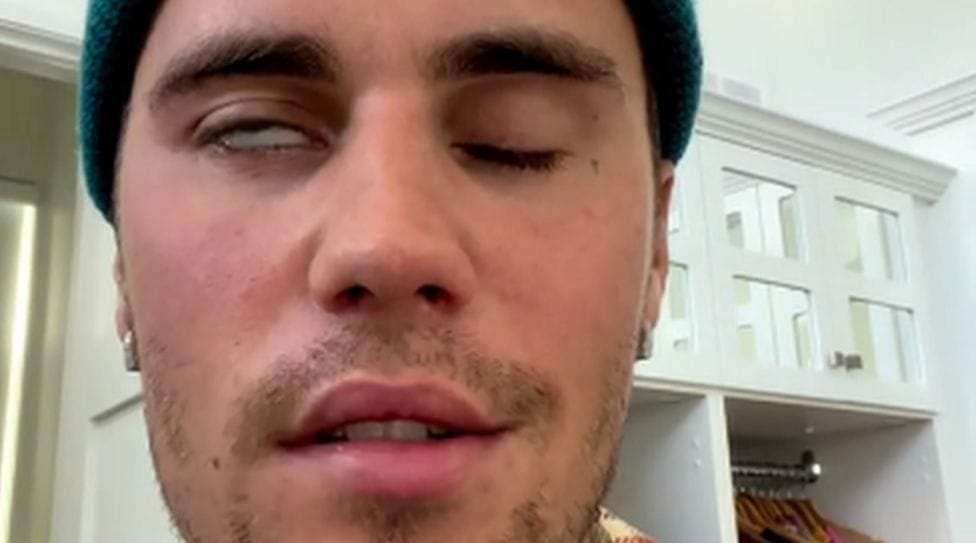 The 28 years old popular pop singer Jusitn Bieber has recently been diagnosed with facial paralyzing. He canceled all of his shows for this reason. He told his fans that he has been diagnosed with Ramsay Hunt Syndrome, which is causing partial facial paralysis. Moreover, he says that he cannot use one side of his face and cannot even blink or move half of his face. Further, he said that,
" Obviously, as you can probably see with my face. I have this syndrome called Ramsay Hunt Syndrome, which is from this virus that attacks the nerves in my ear and my facial nerves and has caused my face to have paralysis".
However, in addition to these symptoms, this disease will be caused temporally loss of hearing as well. Fortunately, up to 70% of patients recover from this disease by identifying earlier symptoms.
Justine Bieber shared his condition on Instagram on Friday, telling his followers and fans that he would not be able to perform in shows until he recovered from this situation. Therefore, he has postponed all of his shows until further notice.