Greetings, fellow travelers! Join us on an incredible journey through the futuristic wonderland of Dubai. Over the last two weeks, we had the privilege of exploring this mesmerizing city, and we can't wait to share our top 15 favorite experiences with you. So, buckle up and get ready to embark on an adventure you won't forget.
1. Miracle Garden – Where Flowers Bloom in Abundance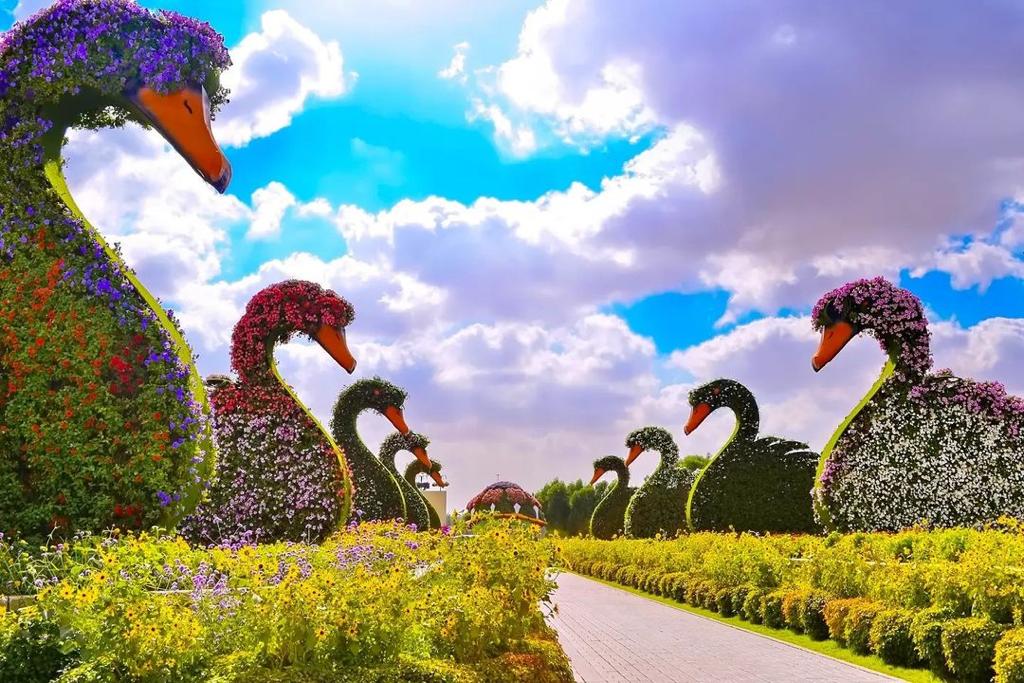 Our Dubai adventure begins at the enchanting Miracle Garden, a place that holds not one, not two, but three Guinness World Records! With a staggering 150 million flowers, this garden is a paradise for flower enthusiasts and families alike. As you enter, you'll be greeted by two immaculate stallions made entirely of flowers. Beyond this floral gate lies a world of wonders, including a Smurf Village, a flower princess floating above her castle, and the world's largest floral installation – a life-sized Emirates airplane replica. Pro tip: Visit early at 9 AM to beat the heat and spend 1-2 hours exploring. If you have extra time, head to the world's largest butterfly garden with 15,000 butterflies!
2. Dubai Mall – Retail Paradise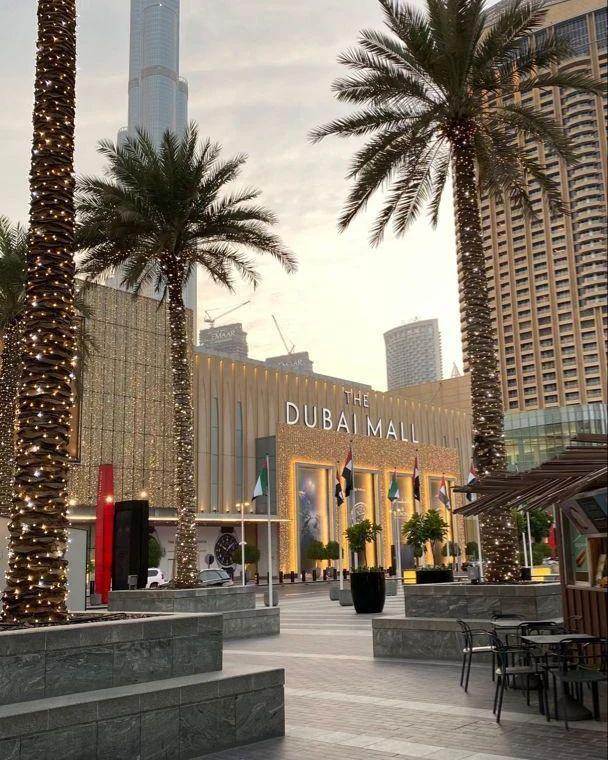 Dubai Mall, the largest mall globally, is a shopaholic's dream. With over 1,200 stores featuring every brand imaginable and around 200 restaurants, you could spend an entire day here. It's connected to the iconic Burj Khalifa, and right outside, you can witness the mesmerizing Dubai Fountain show. The mall also boasts an Olympic-sized ice skating rink, the world's largest indoor aquarium, and a 150-million-year-old dinosaur fossil from Wyoming. Avoid the crowds if you're not a fan of bustling places.
3. Burj Khalifa – Reaching for the Sky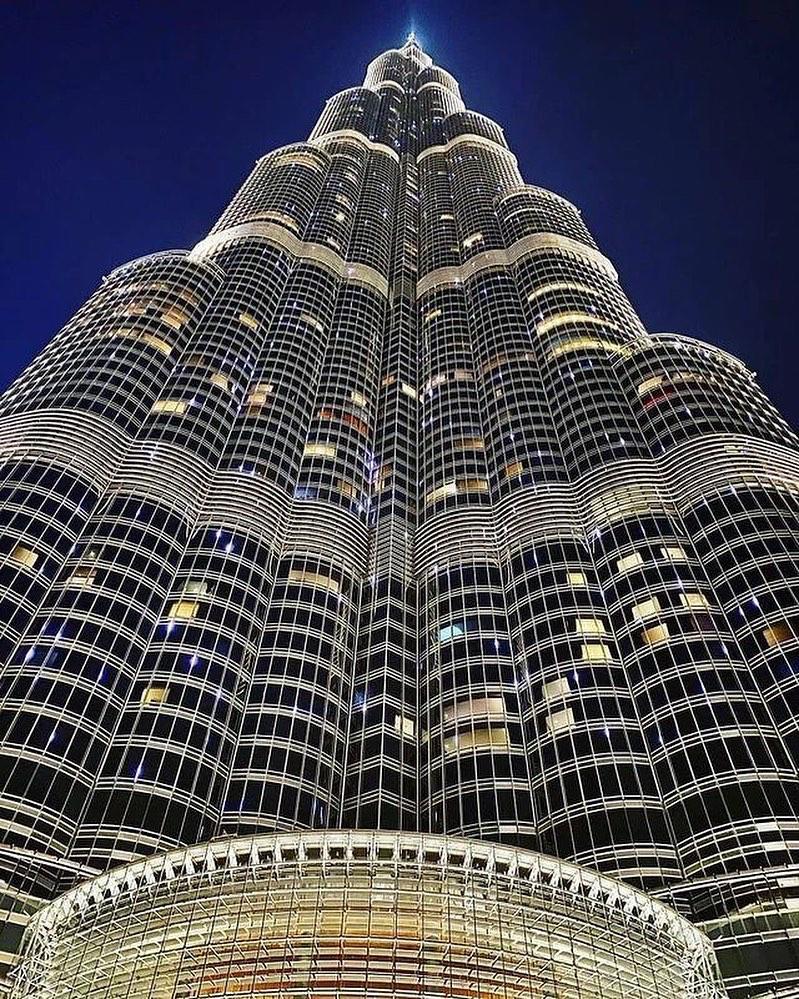 Dubai is famous for its towering skyscrapers, and at the top of the list is the iconic Burj Khalifa, the tallest building in the world at a staggering 828 meters (equivalent to three Eiffel Towers or two Empire State Buildings). You can ascend to the 154th floor, home to the world's highest outdoor observation deck, offering breathtaking views. Don't worry; there's glass all around, ensuring your safety. The Burj Khalifa has 160 floors, and it's mind-boggling to see just how massive it is. At night, you can also witness the world's largest water show, the Dubai Fountain, which dances every 30 minutes starting at 6 PM. It's especially magical during New Year's with fireworks.
4. C – Where Innovation Meets Design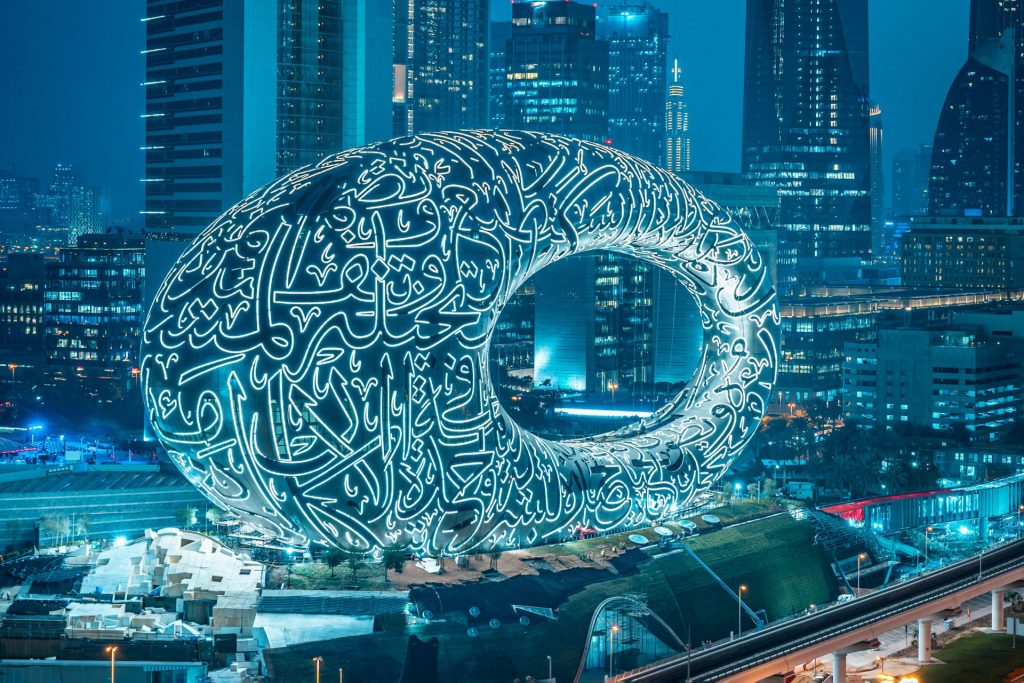 The Museum of the Future is a symbol of Dubai's forward-thinking vision. This futuristic building represents the connection between the past, present, and the unknown future. Inside, you'll discover the future of space travel, robots, innovation, and sustainability. Even if you can't enter the museum, the lobby itself is a glimpse into the future with its mesmerizing design and glowing Arabic quotes. Sunset is the best time to visit when the entire structure lights up.
5. The Unbelievable Palm Jumeirah – Man-Made Marvel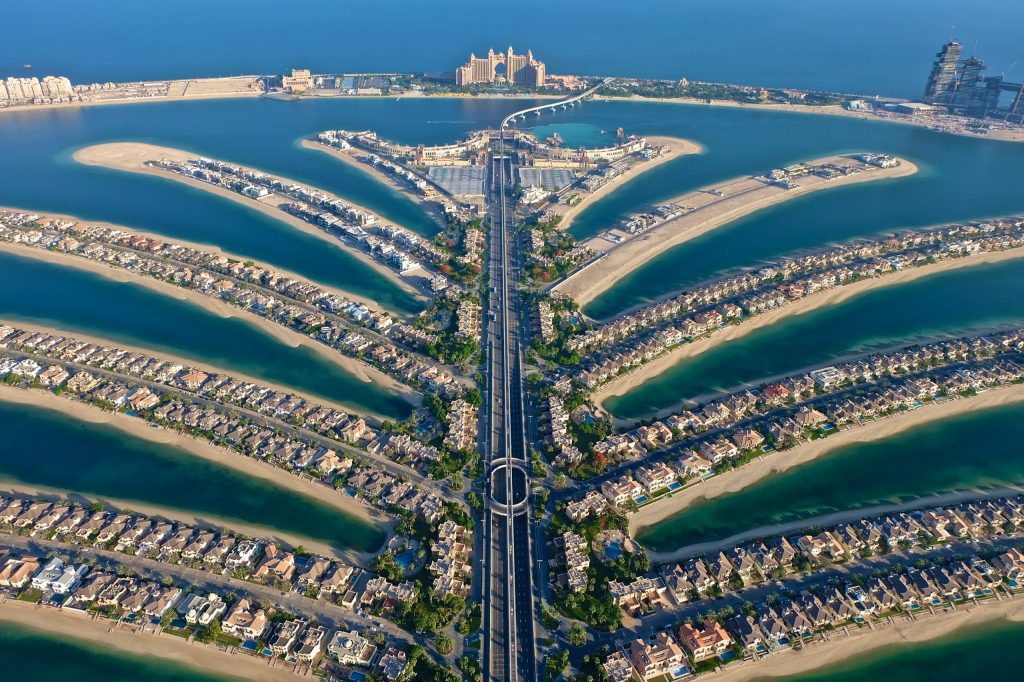 The Palm Jumeirah is the largest and most famous of Dubai's man-made islands. Shaped like a palm tree, it stretches five kilometers into the Arabian Gulf. The construction involved moving 7 million tons of rock and 12 billion dollars in costs. The Palm is home to the famous Atlantis resort, featuring the world record-breaking waterpark with the most water slides. It's a paradise for families and adventure seekers. And if you're an adrenaline junkie, consider skydiving for a breathtaking view of the Palm.
6. Rooftop Bars and Pools – Sky-High Luxury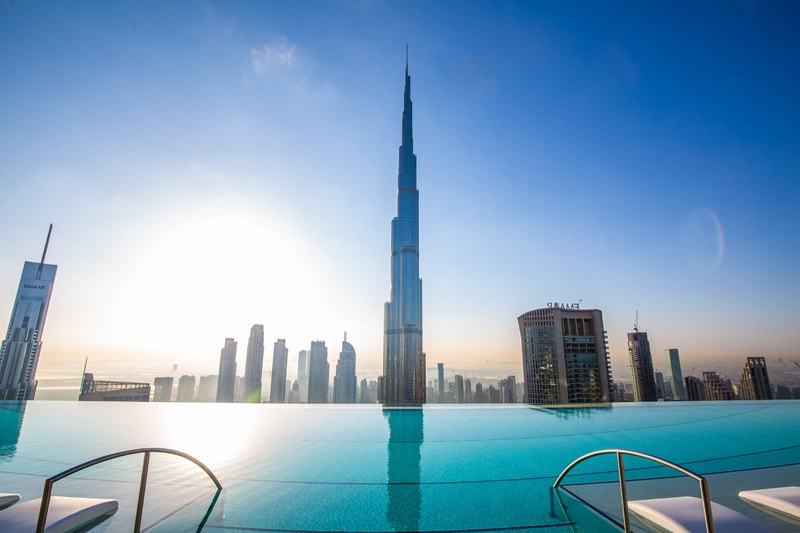 Dubai's rooftop bars and pools offer unparalleled city views. From the world's highest infinity pool to the Aura sky pool, you have plenty of options. Consider Level 43 Sky Lounge for a stunning view of Sheikh Zaid Highway, where you can spot supercars zooming by.
7. Hell's Kitchen – A Taste of Gordon Ramsay's Magic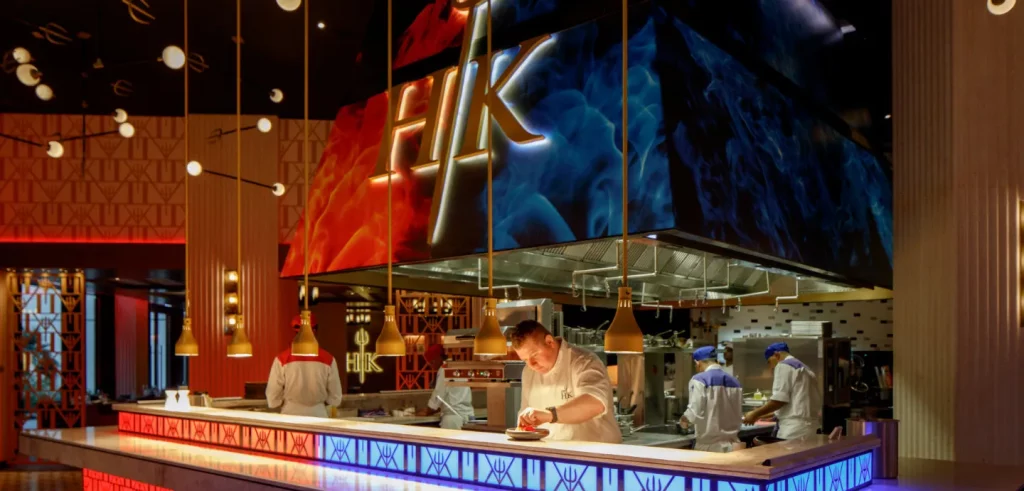 If you're a foodie, don't miss Hell's Kitchen Dubai, inspired by Gordon Ramsay's famous TV show. The menu features delectable dishes like Beef Wellington and the famous sticky toffee pudding for dessert. It's a culinary delight that shouldn't be missed.
8. Food Tour – Exploring Culinary Delights
Food is a highlight of any trip, and Dubai offers a diverse culinary scene. Join a local food tour to sample a variety of Middle Eastern dishes. From camel gelato to falafel pitas and more, you'll savor the flavors of Dubai. Don't forget to explore the vibrant spice souks and savor fresh squeezed orange juice.
9. Dubai Frame – A Window to the Past and Future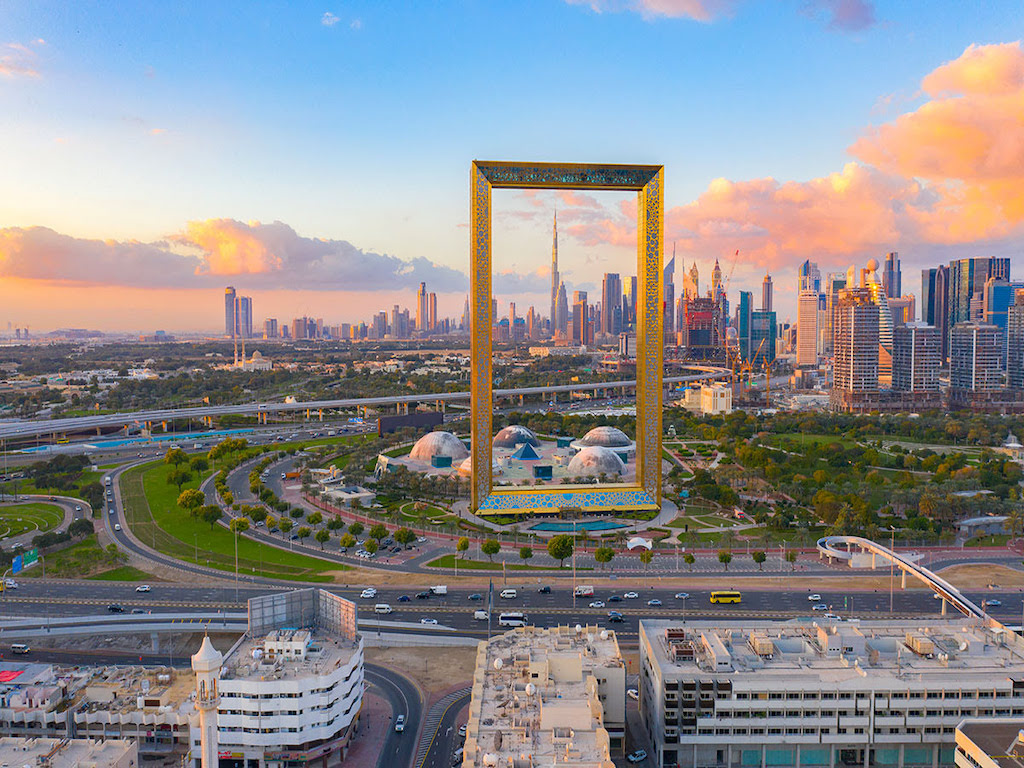 Initially underestimated, the Dubai Frame is a unique architectural wonder. It symbolizes the connection between the past and present in this rapidly evolving city. Inside, you'll witness breathtaking views and futuristic design elements, making it a must-visit.
10. Jet Skiing – Thrills on the Water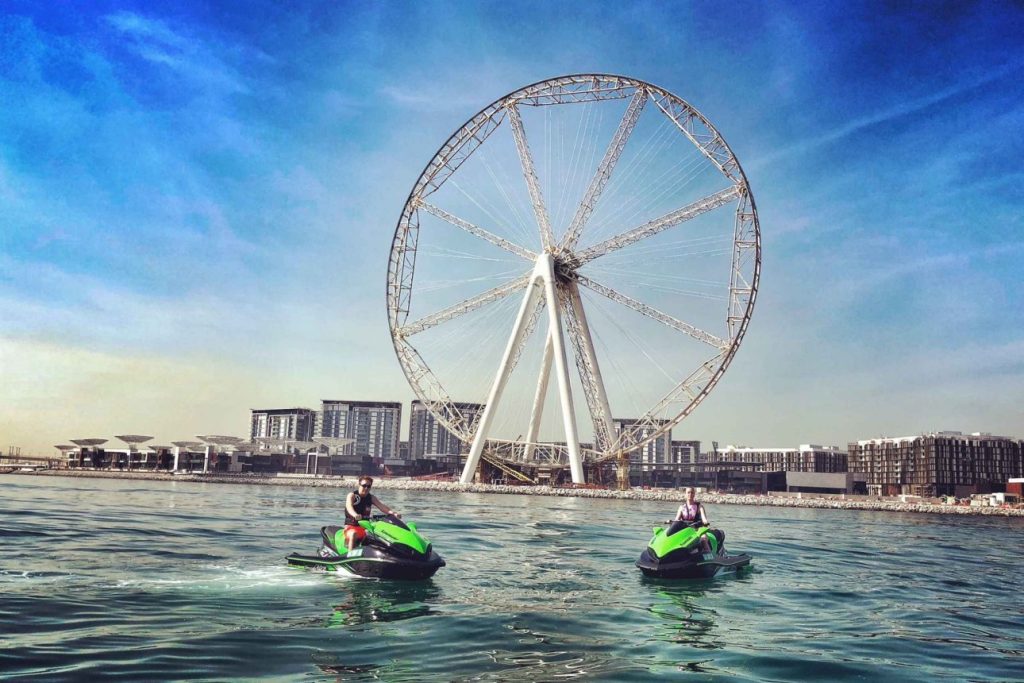 Jet skiing in Dubai offers a unique perspective of the city's skyline. With calm waters in the morning, it's the perfect time to rev up the adrenaline. Consider booking a session to explore the Persian Gulf and take in iconic landmarks.
11. Dubai Marina and Beaches – Urban Paradise by the Sea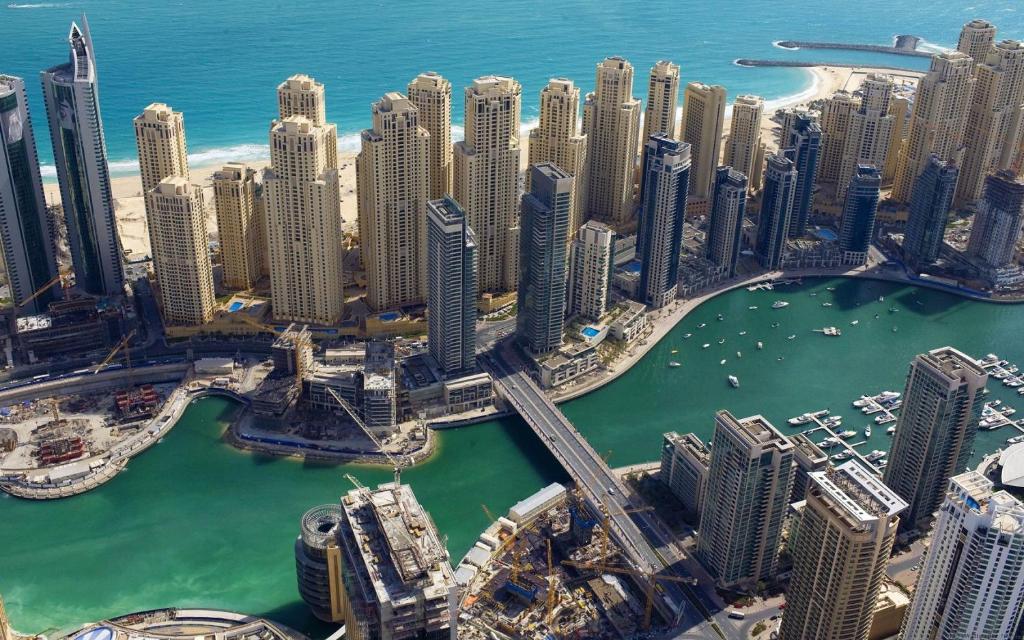 Dubai is a city that offers it all, including stunning beaches. Dubai Marina, lined with beautiful beaches, is a fantastic place to relax and watch the sunset. You can even enjoy dinner cruises with a view of the city's captivating skyline.
12. Deep Dive Dubai – Plunge into the Depths
Deep Dive Dubai is the world's deepest pool, plunging to a depth of 60 meters. It's a thrilling underwater experience with an ambiance resembling a sunken city. The pool boasts multiple rooms to explore, making it an unforgettable adventure.
13. Abu Dhabi Day Trip – Capital Wonders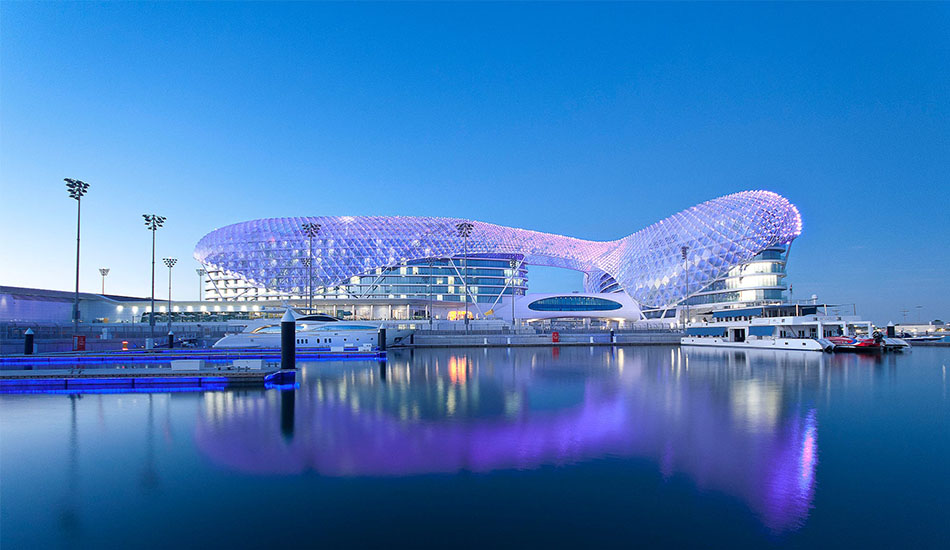 While not in Dubai, a day trip to Abu Dhabi is a must. Explore the Louvre Museum, the stunning Grand Mosque, and iconic landmarks like the Emirates Palace. Abu Dhabi offers a glimpse into the UAE's rich culture and history.
14. Desert Safari – A Taste of Adventure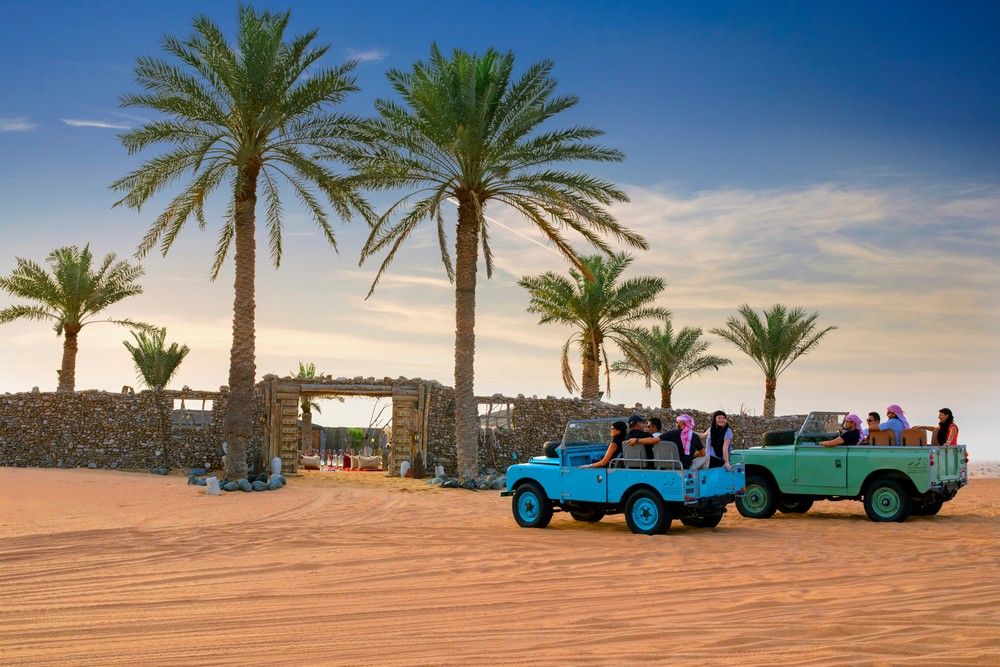 No Dubai experience is complete without a desert safari. Venture into the desert to witness its beauty and experience traditional Bedouin culture. You'll enjoy camel rides, dune bashing, wildlife spotting, and a delicious desert feast.
Dubai awaits your exploration, so pack your bags and start your unforgettable journey!!!