Top 10
15 Powerful Photos of Life in Ukraine now
1.Shelter in a safe place
As Russia's invasion of Ukraine began on February 24, people began scrambling to find shelter in a safe place.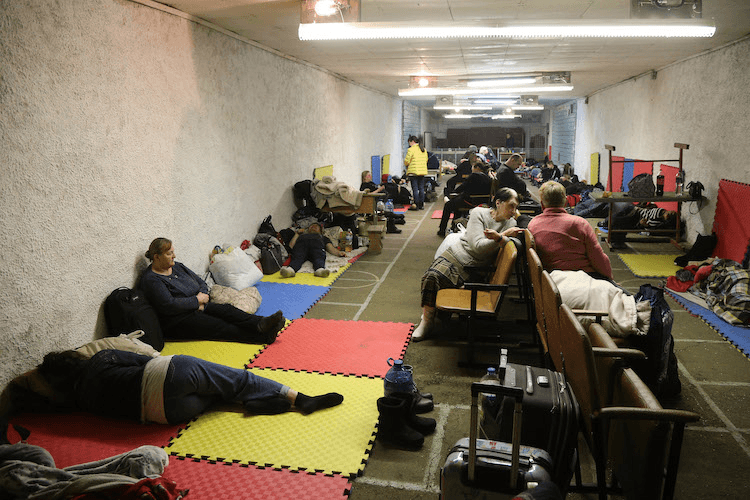 2.Living in the subway
In Kyiv alone, the mayor estimates that 15,000 people are living in the subway.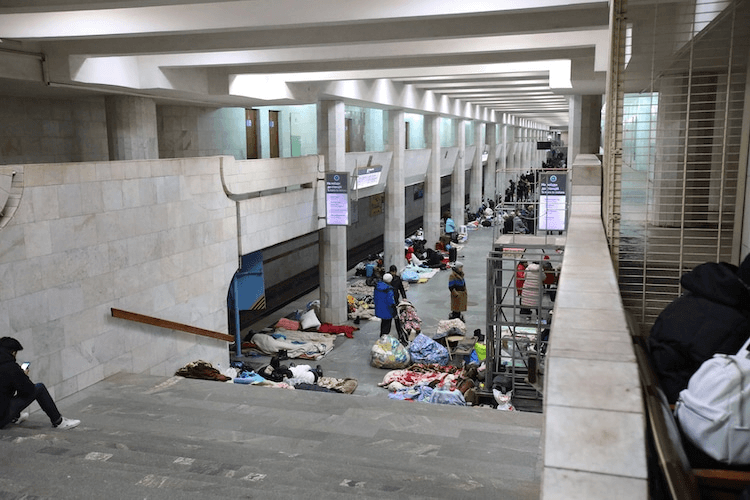 3.Supplies began to run low
Others waited in long lines as supplies began to run low. Empty shelves in Kyiv grocery stores. (Photo: @palinchak).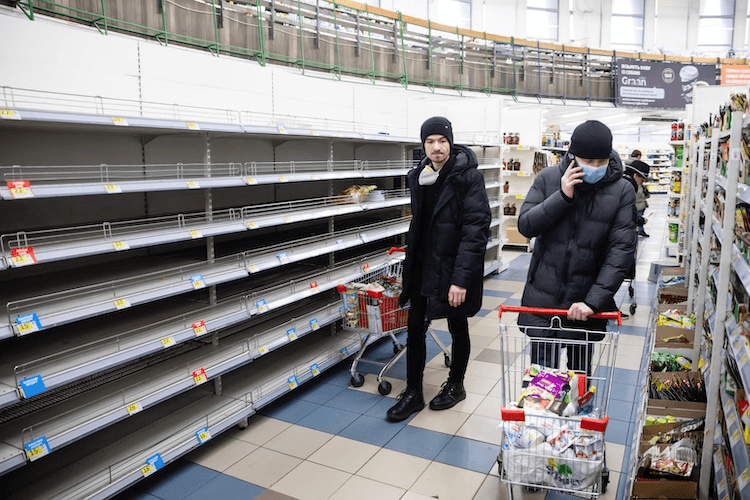 4.Defend their country
Many Ukrainians have stood their ground to defend their country and report on what is happening.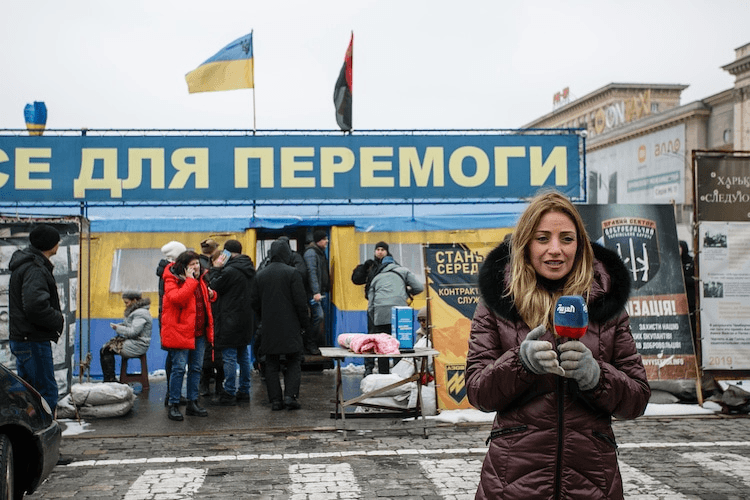 5.Communities are working together
Communities are working together to create what is needed to defend their country against Russia.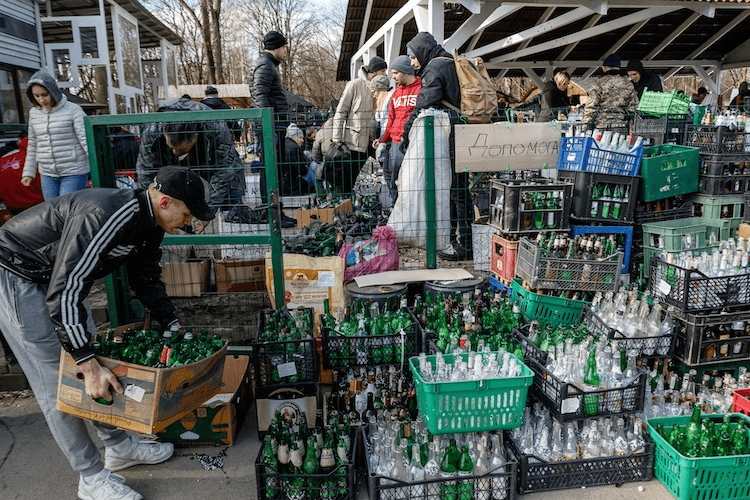 6.Every contribution is important
Whether making camouflage nets or donating blood, every contribution is important.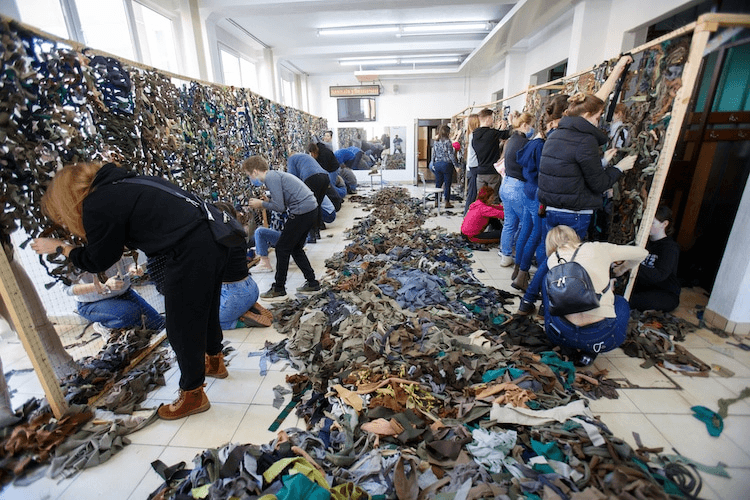 7.Blood donation
Dnipro, Ukraine. February 25, 2022. People donate blood at the Dnipro Regional Blood Transfusion Station. (Photo: Ukrinform).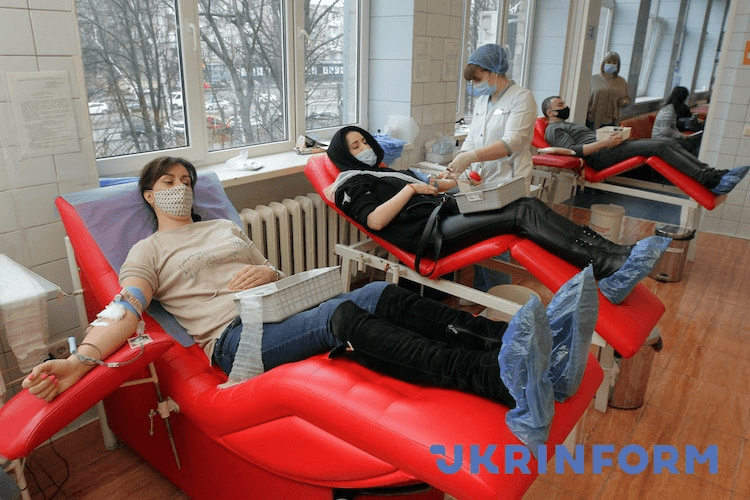 8.Volunteers
[wp_ad_camp_1Volunteers accumulates and distributes clothes, drinking water, and personal care items to help Territorial Defense Force and internally displaced persons.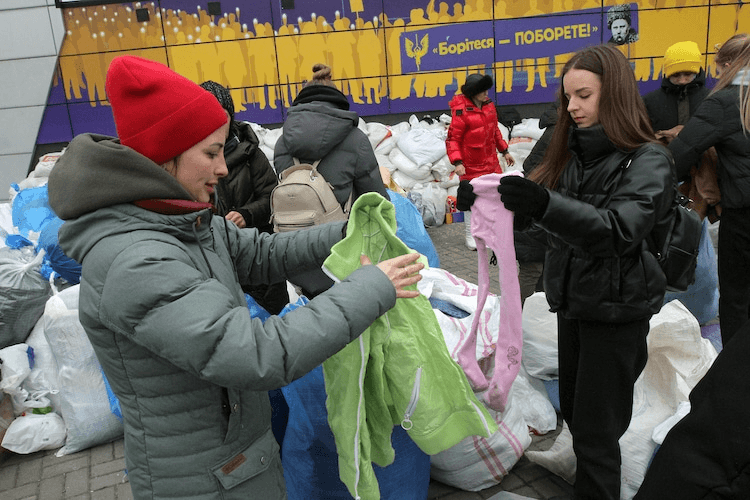 9.The damages are devastating
The consequences of shelling by Russian troops are seen in a residential area in Piatykhatky. (Photo: Ukrinform).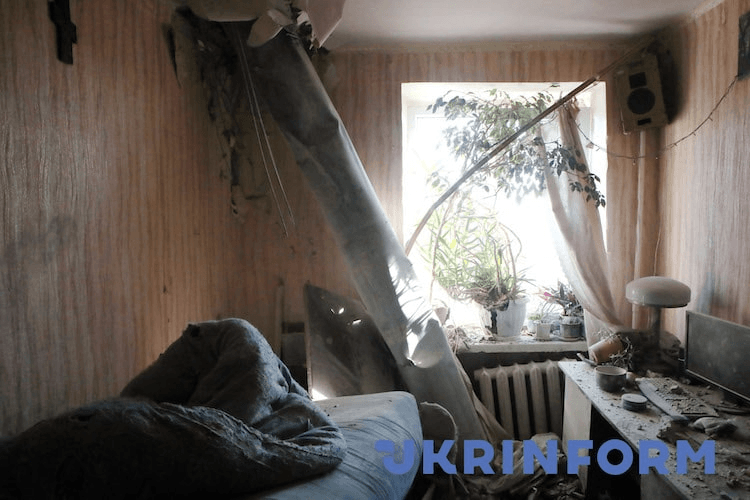 10.PRAY FOR UKRAINE
Oksana Zavadskyi, one of the founders of the Christian Rescue Service charity operations, looking at a display of war memorabilia at their church building.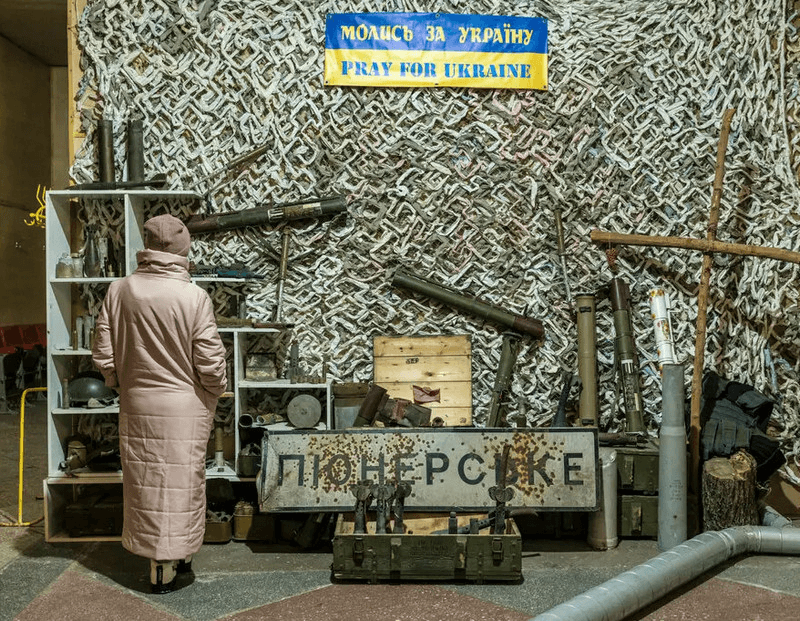 11.Struggle for survival
10,000 people living in this town — in 2021 the Ukrainian government restored its founding name, New York, to distance it from its Soviet past,
— have struggled for survival as the smoldering trench war grinds on in Donetsk. A woman took food aid home from a social service organization.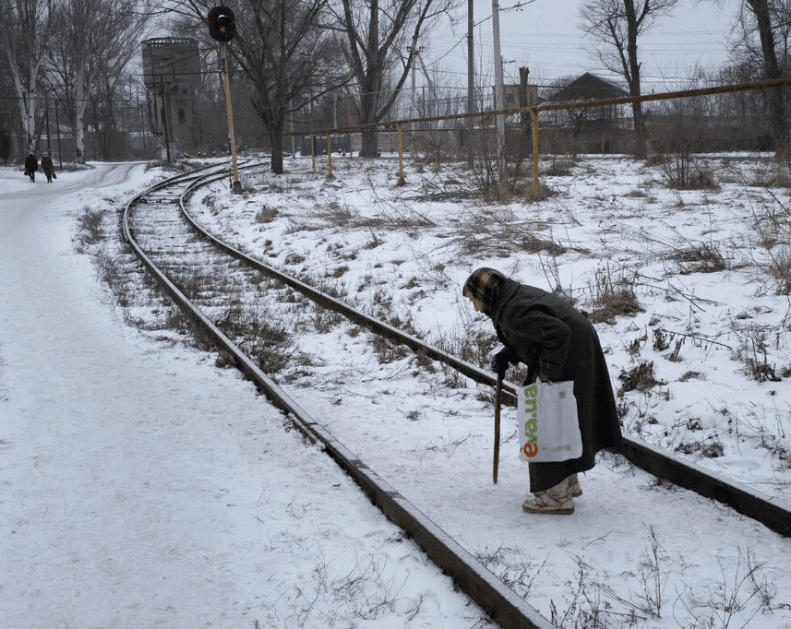 12.Oleksii, AKA Godzilla
Oleksii, AKA Godzilla, was previously a civilian journalist.
His father was killed in 2016 by a mortar attack near the village of Zaitsevo in the Donetsk region.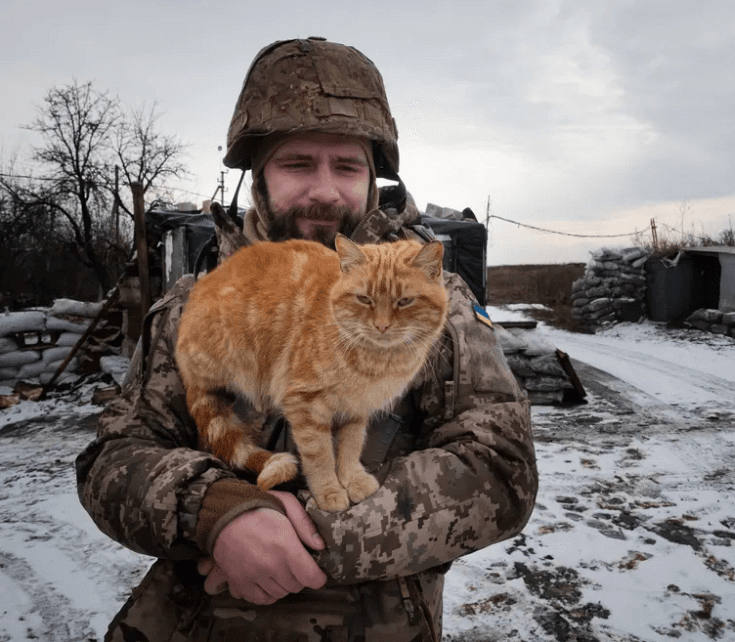 13.A burning house
People remove personal belongings from a burning house after being shelled in the city of Irpin, Ukraine, outside the country's capital of Kyiv.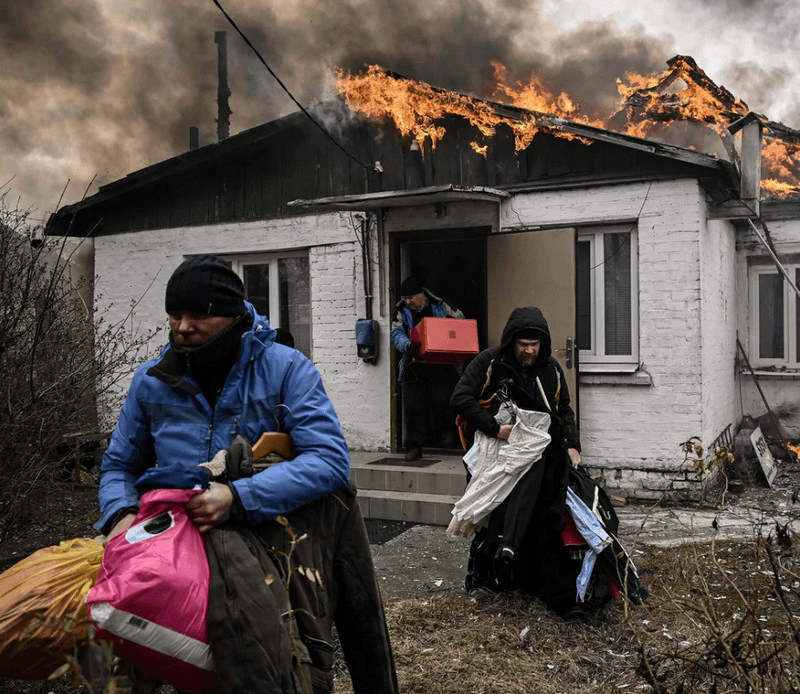 14.Father says goodbye to his son
Father says goodbye to his son, 2, and his wife on a train to Lviv. Stanislav was staying to fight while his family was leaving the country to seek refuge in a neighboring country.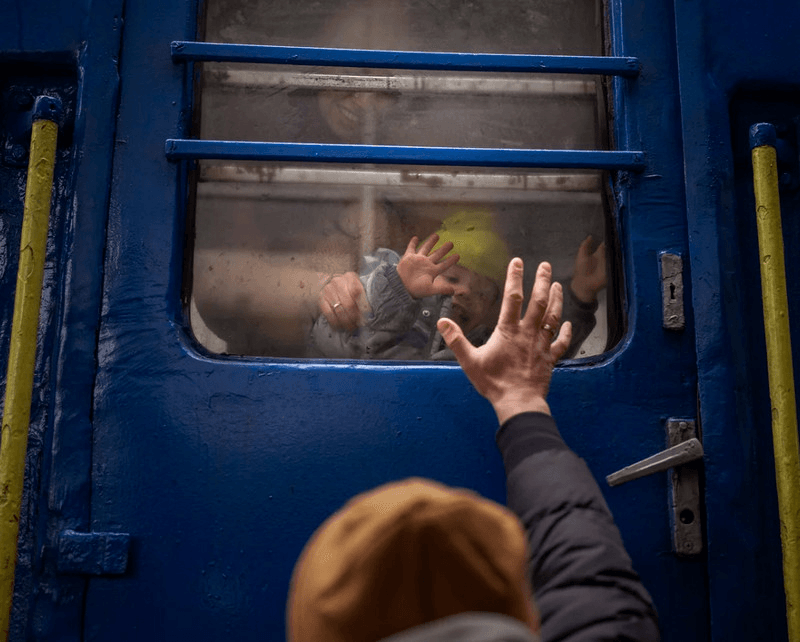 15.A newborn baby
A newborn baby is seen in the bomb shelter of a maternity hospital Tuesday, March 2, in Kyiv, Ukraine.